Italy is the undisputed land of wine, but Italians drink a lot of non-alcoholic drinks too. Who would have said that?
You can find Coca-Cola, Pepsi, Fanta and the like everywhere in the world and Italy is no exception. The sparkling, sugary beverages are drank by youngsters and adults alike during meals, parties, or dinners in restaurants. As you can imagine, drinking of soft drinks spikes in summer, but you can find your favorite beverage all year long.
Italian Soft Drinks: Chinotto
Along with American products, there are also soft drinks that are 100% made in Italy. One of the most particular Italian soft drinks is without any doubt the chinotto. It's a sparkling beverage with a bittersweet taste and a color reminiscent of Coca-Cola, produced from the juice of the chinotto, a citrus fruit, and other herbal extracts. San Pellegrino and Neri are the two brands that claim to have invented it first, back in the 1930s. For a Long time it was considered the Italian answer to Coca-Cola, a truly Italian soft drink, still loved and consumed today by Italian immigrant communities worldwide. After a declining period, sales of chinotto have now started rising again. San Pellegrino is the most sold brand, but real connoisseurs say that Chinotto Neri offers the real taste of original chinotto.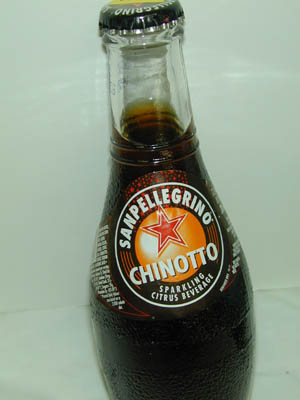 If you stop by any grocery store or supermarket in Italy, you can buy a couple of bottles and decide for yourself, or try out one of the many, less known brands and discover why the love for chinotto is back. If you are not in Italy, fear not: the soft drink is produced and sold by various brands across the globe. If you live close to an Italian community, your chances of finding a bottle are considerably higher. In Canada you can find it under the brand name Brie. Australians have the Bisleri brand and Venezuelans drink Chinotto (same name for the brand and the beverage). Other local chinotto brands, some owned by the Coca-Cola Company, also exist.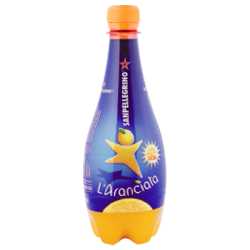 Italian Soft Drinks: Aranciata
If Chinotto is the Italian answer to Coca-Cola, Aranciata San Pellegrino is the Italian answer to Fanta. San Pellegrino is one of the most known brands of mineral water, aranciata means orange juice, but, just like its American counterpart, this soft drink is not your regular juice. It's sparkling, with orange juice, sugar and other flavors mixed in San Pellegrino's own sparkling mineral water. You can find it in two flavors, regular and bitter. Fans of the drink say that it's just like Fanta, but with a real orange flavor and an overall better taste due to the high quality mineral water. San Pellegrino produced its own version of a cola drink called One-o-One, but this soft drink disappeared after a long legal and marketing battle against Coca-Cola.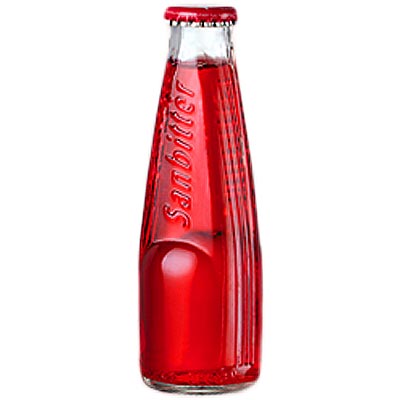 Italian Soft Drinks: Sanbittèr
Ordering a soft drink is ok when you want a quick sugar fix or you are thirsty, but asking for a Chinotto or an Aranciata San Pellegrino during an aperitif, when everybody else is having an alcoholic drink, can make you look like a fool, or a naïve foreigner. San Pellegrino comes to your aid again! In 1970 launched a non alcoholic, sparkling beverage called San Pellegrino Bitter. Today you can find it under the new, edgier name of Sanbittèr, but the taste is still the original one. Sanbitter is popular among young people as an informal, casual drink, good for aperitifs.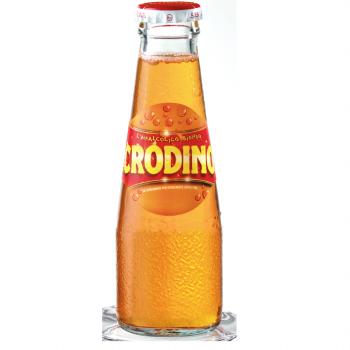 Italian Soft Drinks: Crodino
The Campari group has its own soft drinks that competes with Sanbittèr for the preferences of aperitif going Italians: the yellowish Crodino and the red Campari Soda.
As you can see, Italy has much more to offer than Coca-Cola, Pepsi Cola and Fanta in the soft drinks field. So head for the nearest bar and have a nice, refreshing glass of Chinotto, Sanbittèr, Aranciata San Pellegrino or Crodino. Or order all of them: they are all alcohol free!