The legendary fashion designers of the world often possess very little similarity to their patrons; typically a young, urban lot, hungry for the latest pieces on the runways of the world. But when it comes to experience and knowledge of what the youth want, few can match Italian designer Roberto Cavalli, who relies on his mature fashion sense in creating his couture collections. Despite his more recent success throughout the world, Roberto Cavalli has long been a pioneer of taste and fashion.
Born in Florence, Italy on November 15, 1940, Roberto Cavalli was very much destined for an artistic career. As the son of a tailor, he was exposed to the elementary fundamentals of design and sewing; skills he would carry from childhood to the title of coveted designer. Cavalli's grandfather, Giuseppe Rossi, was an impressionist painter with pristine works that remain in the halls of the Uffizi Gallery in Florence. (The Uffizi Gallery, with a renowned collection of renaissance paintings from the likes of Michelangelo and Leonardo Da Vinci, is one of the world's most famous museums of sculpture and paintings.) These traits contributed to gifted inspiration.
Acquiring a significant creative sense from his family fueled an already existent artistic ability. While attending the Academy of Art, he realized a unique, gifted ability as a painter, eventually uniting his painting talent and felicity with fabric, becoming a fashion designer extraordinaire. He was so enamored of the connection between fabrics, painting, and art that Cavalli began to experiment with unusual fabrics and designs while continuing his studies at the Academy. Through detailed and thorough research coupled with modern technology, Cavalli invented the process of printing onto lightweight leather; a process he went on to patent later. As he said in one of his interviews, "I had this idea to print on leather. I used glove skin from a French tannery, and when I started to print, I saw it was possible to make evening gowns in leather in pink—unbelievable."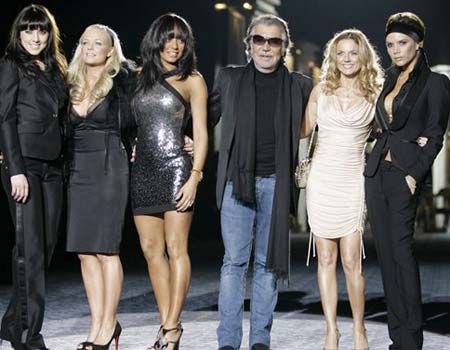 Appropriately so, Cavalli is most widely known throughout the art and fashion worlds as a gifted leather designer. Through the combination of lightweight leather and paints, Cavalli created a new frontier of fashion. Known at patchworks, Cavalli created pieces that would later become revered as pure classics. The pieces and works of Cavalli soon realized more international fame and success when Brigitte Bardot gave the world a captivating glance of his talent in St. Tropez on the Cote d'Azur.
Fast forward to 1972 when Roberto Cavalli would unveil his first fashion line in his hometown of Florence at the Palazzo Pitti; a historic architectural gem commissioned by banker Luca Pitti. Unfortunately for Cavalli, his first public presentation would not be received with the appreciation and clamor as other renowned designers. Florentines considered his use of denim less than fashionable since the fabric had not been previously part of the high fashion world. However, Cavalli continued his perseverance to become one of fashion's elite designers.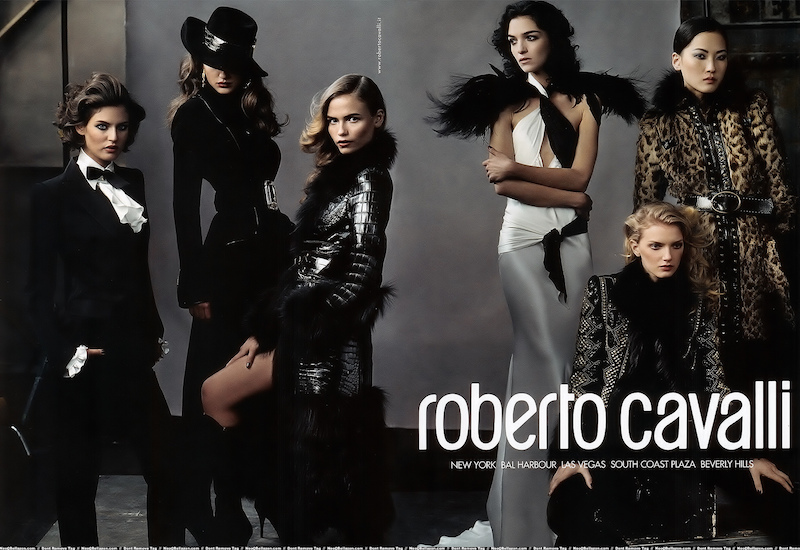 In 1980, he incorporated the support and assistance of his wife, Eva Duringer, a former Miss Universe, to catapult his work onto the world stage. She is today an able partner in his business empire. Through her encouragement, he maintained his unconventional style to create some of fashion's most coveted designs using the same fabrics, animal prints and designs as he did in his earlier days.
The first Cavalli show that opened the way for real success was held in Milan in 1994: first sand-blasted jeans were presented and became an instant hit. Staying true to his artisan roots and marrying it to new technology propelled Cavalli's career. Excess and extravagance came back into fashion at the turn of the new century, and Cavalli's highly idiosyncratic style full of extravagant details and a sexy image was just what the fashion audience was looking for. "Anyone is capable of doing minimalism," he once said. "I won't, because it's horrible."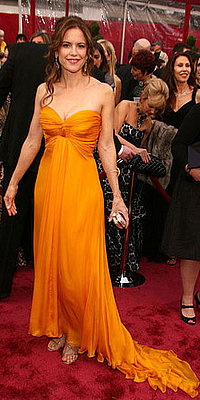 Cavalli's expansive fashion house includes menswear and womenswear, childrenswear, underwear and casual lines, as well as eyewear and timepieces. He has also introduced Roberto Cavalli Casa, a line of fashion for the home. Roberto cavalli is the premier couture line, but Cavalli has also launched the more affordable Just Cavalli and Roberto Cavalli Class. Today, Cavalli's unique creations adorn the likes of Anthony Hopkins, the Spice girls, Shakira, Sting, David Beckham, Jennifer Lopez, Halle Berry, Alicia Keys and many other style-conscious celebrities and couture aficionados. Cavalli has designed the costumes for the Spice Girls' tour.
Cavalli has explained how significant the celebrity endorsements are to him: "The celebrity connection is very important. It's more important to me personally than to anyone else because it makes me feel important. Sometimes in Italy you don't know how important you are. It's important because it's adrenaline, and that's what starts creativity."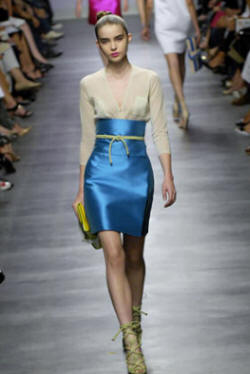 In 2001, Cavalli's love for good and sparkling life brought him to renovate the Caffè Giacosa, a cafè popular in the high society of Florence and famous for being the birthplace of the Negroni cocktail, and he rescued it from oblivion. In 2008 opens the "Cavalli Club", in Florence, inside a small ex-consecrated church, giving new life to a monument that was forgotten and abandoned. He's lunched a clothing line for dogs, a vodka and a wine (Tenuta degli Dei). He certainly knows how to merge joie de vivre with business.
Video from the Atelier of Roberto Cavalli
By Melissa A. Tyson
Edited and Updated by Damyanti