John Fairchild once said, "'Style' is an expression of individualism mixed with charisma. Fashion is something that comes after style." It's this mix of style and fashion that can be found in Lapo Elkann, a true modern-day dandy who describes himself as a "New York-born Italian industrialist and creative entrepreneur." No stranger to controversy or photographer's flashbulbs, Lapo has done everything from designing sunglasses to working in the marketing department of the family business. With FIAT enjoying a recent resurgence, including the launch of the revamped iconic 500 in the North American market, so too is Lapo Elkann moving into his own.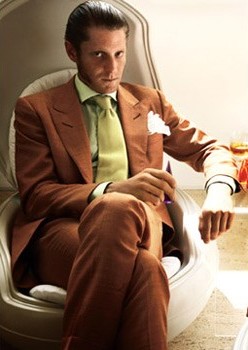 The grandson of the famously dapper Gianni Agnelli, Lapo seems to have inherited not only the elder Agnelli's bespoke Caraceni suits, but also his grandfather's innate sense of style. Indeed Lapo has positioned himself as the heir apparent to his nonno's style legacy. Take a look at some of Elkann's past outfits and it's immediately clear that he doesn't ascribe to any cookie cutter ideas of what men should wear. In fact, Lapo sports looks—including loud prints, chic scarves and pocket squares, shoes with no socks, and trainers with bespoke suits—that only a man with swag can really pull off. And pull it off he does.
"To be independent means to write your own story every day"
– Lapo Elkann
Even if not every one of Lapo Elkann's outfits is a home run, it's refreshing to see him trying to hit it out of the park. Men's clothing, especially in the corporate sphere, often borders on coma-inducingly boring, but not where Lapo is concerned. While Elkann's brother John, the chairman of FIAT, is the more classic dresser of the two, Lapo definitely takes a lot more sartorial chances. He also seems to have mastered sprezzatura when it comes to dressing–the art of looking unstudied, something Lapo manages with aplomb. While others sporting a similar style may look like they're trying too hard, Elkann rarely does, whether it's the way he matches patterns, wears sleeves at just the right lengths, haphazardly stuffs his square in his pocket, or wears his unruly hair. Somehow, even the far-out outfits, seem to work on Elkann.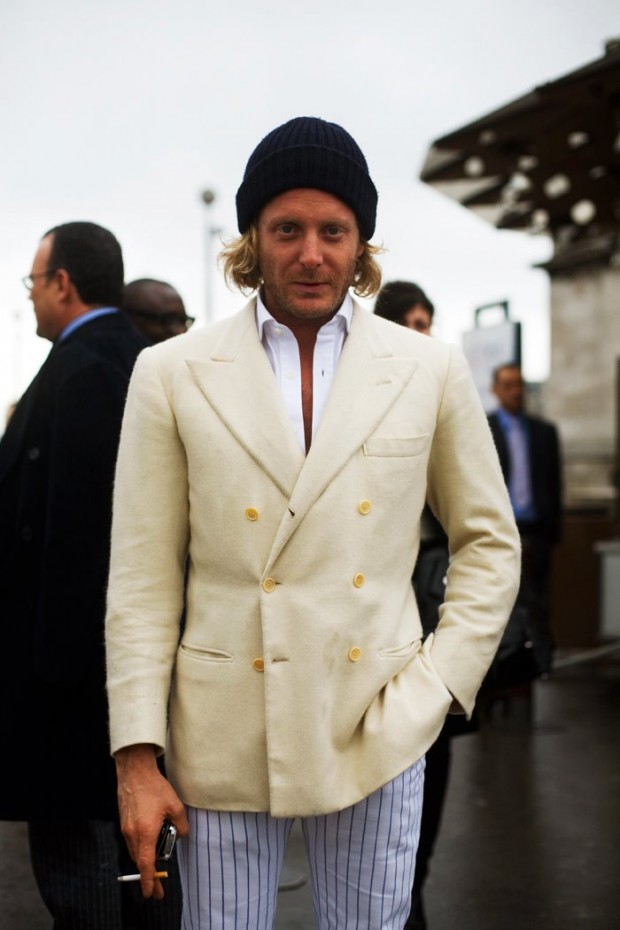 With signature looks that include sharp suits, fedoras, bracelets and the aforementioned sockless-shoe style, Lapo has certainly made a name for himself in the fashion world. Elkann was named in Vanity Fair's Best Dressed List for so many years in a row that he has now been inducted into their Hall of Fame, and is celebrated for being not only fearless, but an example of the kind of Italian style that is more innate than learned.
While Gianni Agnelli himself was famous for his individuality and innovative fashion sense—including quirks like wearing his watch over his shirt sleeve—Lapo has found his own path separate from the long shadow cast by his grandfather. Refreshingly, Lapo is not afraid of color, pattern or risk. It is the mix of individuality and tradition, trend and timelessness that makes Lapo Elkann's style not only riveting to follow, but is inspiring to see and makes the man a true fashion icon.