Spending time in Italy today is not much of a cultural shock: in the end, both the US and Italy belong to the same western cultural context and share a good amount of habits. There are quirks and differences, though, and it's often these that make each of these countries interesting to the other.
If you're planning to visit any time soon, you may enjoy lifeinitaly's Italian "do's and dont's," a helpful hand to enjoy your stay in the Bel Paese to the max, all while avoiding everything that could put you in a bad mood. Read on, and enjoy your holiday!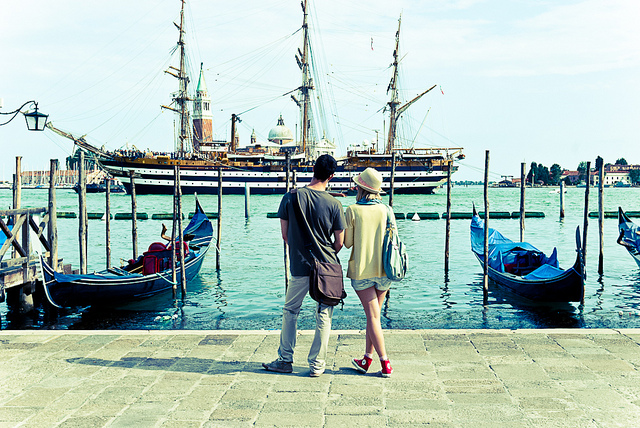 Moving around the country
A lot of travellers think there's no real need to rent a car while here. This stands true if you're planning to spend most of your time in larger cities, or travelling between them: public trasport, both at city and national level, is cheap and effective. Italian cities are well connected by regular trains, many of them running on high speed lines.
People visiting Rome swear by the city's hop on-hop off buses: they're an easy way to move around the city, making sure to end up exactly where you want to be.
However, if you've been planning a countryside vacation, maybe somewhere in the quaint hills of Tuscany or Piedmont, you may want to reconsider: many small, but absolutely fantastic villages, sometimes rich of historical and artistic points of interest, are not reachable via public transport. These areas, like the Chianti hills in Tuscany, the Langhe in Piedmont or the Umbrian hilly countriside, hold an immense natural beauty, too, which means a road trip through them can be on its own worth the price of a rental car.
Don't forget the pleasure of walking around
Remember that the majority of Italian cities and towns have been there for centuries: this means their city centre tends to be relatively small when compared to the size of the full city. This means that, often, you can easily walk from one location to the other, just taking in the beauty of what's around you. Even certain areas of Rome – which is pretty big indeed – can be pleasantly walked through: the last time I have been there, I stayed just behind the Vatican, and I truly enjoyed walking through the city's streets to reach the Pantheon, or the Fontana di Trevi.
Of course, walking and trekking can become a large part of your holiday if you're into it, especially if you're in certain areas of Italy, like the Alps, for instance. Don't forget, however, there are some amazing itineraries to be enjoyed even far from the mountains: the sentiero degli dei or the trekking itineraries of the Cinque Terre are only a couple of examples.
The language. The Language!
Look, what they say about we Italians is kind of true: we don't speak English much. Or well.
If you go to countries like Germany or the Netherlands, pretty much everyone from the age of six to that of ninety speaks English fluently, but in Italy it isn't quite so: younger generations, more accustomed to travelling and used to learn English in school, will be able communicate with you in the beautiful language of Albion, but rise the age bar to 45 and over, and the ratio of English speaking Italians drops significantly. Mind, if you're in a touristic area, you'll likely have no problems, but you should most definitely keep this in mind when visiting smaller or little known centres.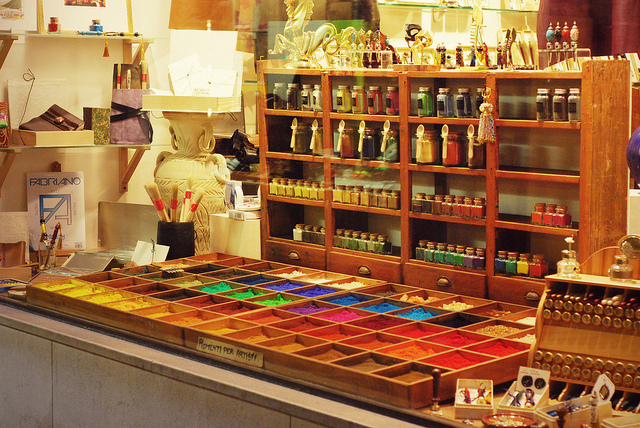 Basically, don't assume everyone speaks English and start chatting away as if you were at home: many may not understand you and, well… it may be considered slightly rude by your interlocutor. I remember being in my village once (a tiny jewel in the Langhe's precious crown of beauty), hearing a couple blattering their order away in a café in English without even bothering to ask the lady at the counter whether she understood: that's a definite no-no.
However, a nice smile and a simple "Scusi, non parlo Italiano: potrei parlarle in Inglese?" (Italian for "I'm sorry but I don't speak any Italian: could I speak to you in English?") would very likely solve your problems: if your interlocutors are ok with it, you're golden. If they don't, they'll probably run around looking for someone to help or they'll just communicate with you through smiles, dramatic hand gestures and a lot of Italian charm. A short phrase like "potrei avere?" ("may I have/could I have") is a great linguistic passpartout, as you just need to say it and point at what you'd like and people will understand. Complete it with a "per favore" ("please") and "grazie" ("thank you") at the end, and you'll be ok in most situations.
I've read somewhere tourists should learn how to say "beautiful" (bello), "wonderful" (meraviglioso), "delicious" (delizioso), because, when in Italy, you're very likely to feel like saying that a lot: as an Italian, I thank the person who said it a lot and, you know what? I think it may not be a bad idea at all. Ok, I admit I'm childishly proud of my country, but there's some truth in thinking that the person listening to your happiness and satisfaction will react positively to the compliments. People here will certainly appreciate it and probably do that little extra for you just because of your kindness. Seriously, a smile and some niceness, sometimes, truly make the difference.
Of course, carrying a little Italian phrasebook is always a good idea: you can find them easily at the airport and they're usually quite inexpensive: invest in one!
Eat and shop until you drop!
It's undeniable: when in Italy, most of us think about its delicious food and great shopping. When I used to live abroad even I, a born and bred Italian, looked forward to my holidays home because I knew I was going to eat like a goddess and get some nice, new clothes. There are, however, some things you may like to consider, especially when choosing a restaurant to dine in or making a purchase. Most of these tips are, very likely, already known to you and can be applied to every country and every touristic spot in the world.
Food, so: it's always a good idea to avoid restaurants, pizzerie and cafés bang on front of tourist attractions, or on the main street: they tend to be ridicolously overpriced. Just wander one or two hundred meters away, or choose places off the main street and you'll probably find the same dishes for much less. In truth, it's not only about price, but also about quality: it often happens these eateries and bars caters almost exclusively to tourists, so their menu may end up being far from traditional or authentic Italian.
This brings about another consideration: if you can't hear a word of Italian spoken at the tables, look for somewhere else to eat. Some say one should stay away from restaurants and pizzerias offering their menu translated in other languages, but this is not always synonym with bad food. Albeit true in many cases (it shows many tourists eat there and could lead to the issues discussed above), a lot of extremely good restaurants today offer a shorter version of their menu in a foreign language as a service. So, well… beware of English menus, but don't use them as the only way to tell a good restaurant from a bad one.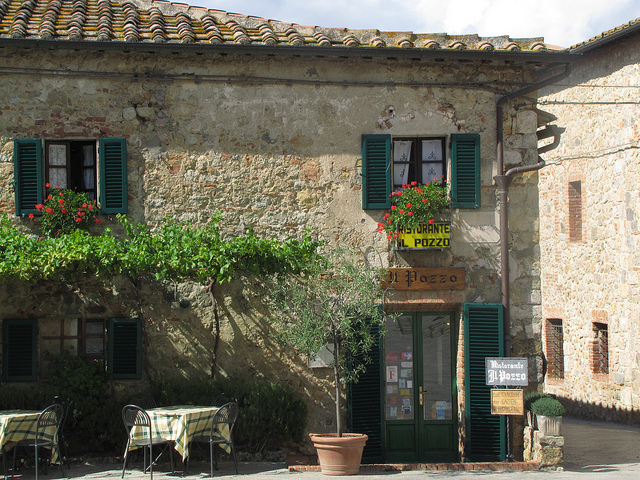 Checking the actual menu, on the other hand, can be helpful, as there are certain things you, quite simply, wouldn't see on Italian tables: butter served with bread, for instance. Even extra virgin olive oil is very, very rarely brought along with bread as a side in Italy. Places serving pizzas with chicken or pineapple are certainly a no-no, as those are toppings you'd never see on an Italian pizza. Certain dishes, such as spaghetti and meatballs, are not common, either. Also, we don't eat spaghetti bolognese: bolognese sauce goes usually with tagliatelle or fettuccine or gnocchi, but never with spaghetti, and certainly not in a restaurant. A tip off about pesto: you won't see it with chicken in Italy, a combination which, however, is pretty common in the UK and Ireland.
Last but not least, remember Italian restaurants usually charge a "coperto," which covers table service. It's only a few euros per person, so nothing really to worry about. "Coperto" is not the same in every restaurant, so don't be surprised if you find slightly different charges depending on where you are.
Tips are not common in Italy, so you're not theoretically demanded to leave them, although you may make someone very happy if you do!
Shopping can also be quite difficult, especially in highly touristic locations, where larger souvenir stores charge enormous amounts of euros for objects, trinkets and books you could easily find for much less in a regular shop. Just as for restaurants, the best advice here is to look for places that are not frequented only and exclusively by tourists: keep your ears open, look around and follow the locals. Of course, the high street is home to famous brands, in Italy as anywhere else in the world: you're likely to see plenty of known names on Italian cities' high streets, but many of them are bound to be expensive ones.
A pleasant peculiarity of Italy is the presence of a lot of small, independent boutiques: from fashion boutiques to homewear, jewellery and shoes, Italy's a paradise for all those after some original piece to bring home. Such places vary greatly in standards, style and prices, so all you need to do is finding the right one for you tastes, needs and pockets.
In the end, spending time in Italy is just like going on holiday in any place of the world which is not your own native country; all you need to do to enjoy yourself is to "act like the locals" and try to experience the country in the most authentic manner. If you do it, you'll really manage to bring home marvellous memories and some truly enriching personal experiences.
Francesca Bezzone