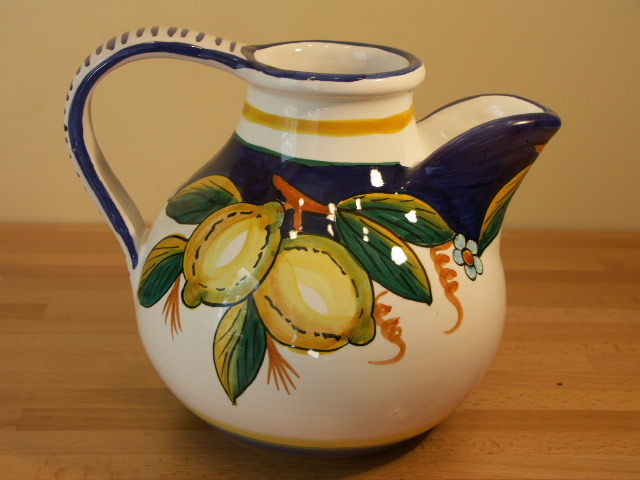 Win a Deruta hand painted Pitcher
Did you go to Italy as a tourist, student, or for work?
Share your experiences with the Italiophile community of Life In Italy!
Who can write a travel diary? Anyone who visited Italy and has a story to share. We are looking for people with genuine passion;if you lack writing skills, it's not a problem – we'll work with you and help you tell your tale.
There is not a required form or style: you can give us a list of the places you visited, followed by a brief comment, or go lyrical and tell us every details of your adventure. In fact, we are interested in every bit of information you want to share. Why did you go to Italy? When? With whom? Was it your first time? How long did you stay? What places did you visit? Where did you sleep and eat? Was it good? Were Italy and the Italians like you imagined? Do you have a good story or anecdote to share? Any tips and hints for your fellow travelers? Most of all: did you enjoy your Italian experience?
Your fellow Italiophiles want to read your true experiences, written in honest, direct language. They look for vivid stories, they want to experience your emotions and adventures and hear straight from you how the real life in Italy is.
These are just suggestions to get your imagination started, you are completely free to tell us your story using the format and style you prefer. Of course, the more detailed and better written your story is, the more it will be appreciated from the other members of the community. Many are looking for advice, so remember to share any useful information, especially any that you didn't find in travel guides, but have learned with direct experience.
No matter what form your visit to Italy takes, it's sure to be an interesting read. Send us your stories!
** Note Every 3 stories we will give a free Deruta hand made hand painted ceramics piece to the best diary story. (Based on our judgment, votes, and other criteria )
Now, a few guidelines.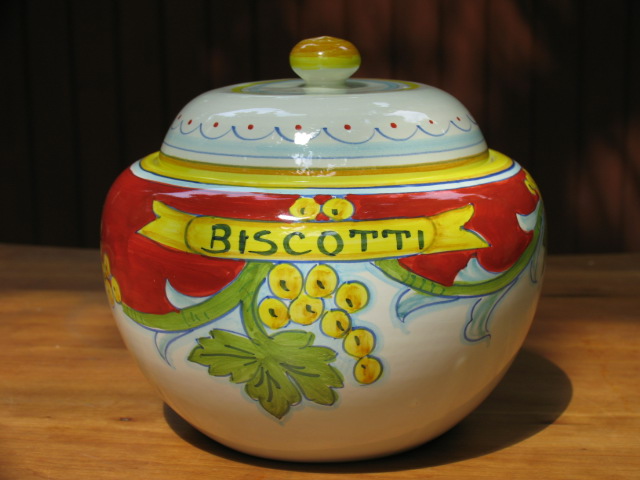 Win a Deruta hand painted Biscotti Jar
The readers of Life in Italy are English speaking, so your travel diary should be written in English. You don't need to write as a professional writer, but be sure to write in clear and understandable English.
Write your diary with a word processor, like Microsoft Office, OpenOffice, or other word processor of your choice with a spell checker. Spell check your text and then paste it in text window of the submission page.
We are interested in your original thoughts, experiences, and work. Linking to an external website, like Wikipedia, to give more information about a place or event is okay; copying and pasting from other websites – including Wikipedia – is not.
There is no upper limit to the length of your text. There isn't even a lower limit, but a short piece may not be as informative as other readers would like. For this reason, try to write at least a 500 word story. If you are in doubt about whether to put in or leave out a detail or sine information, put it in.
Remember: you are writing your travel diary to share an experience and to tell your story to your fellow lovers of Italy. What a great way to share your love of Italy, as well.
Email your story to [email protected].