The famous Italian fashion house Missoni turned knitwear modern. Fêted everywhere for its bright, colorful designs and kaleidoscopic patterns, this enormous family-run business has romantic origins.
It all began when Ottavio Missoni, the son of an Italian sea captain and a Serbian countess, went to London in 1948 to compete in the 400 meter hurdles at the Olympic Games. He had his own very small knitwear company and designed the tracksuits for the Italian Olympic team.
Rosita, sent to study English from Italy, set her sights on the handsome young Olympic swimmer. She told Marcus Fairs at Icon Magazine that: "He was gorgeous and I dreamed of meeting him!" They met outside London's Piccadilly station to go on their first date, arranged by a friend, and they married five years later.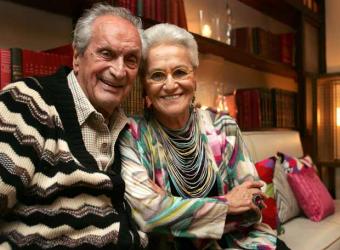 As Rosita had worked in her family's small embroidery company, she was a skilled seamstress and knew about design, so she and Ottavio decided to start their very own business in knitwear. This was begun in the basement of their first home in Galesseca, with only a few old knitting machines. They began by selling their designs to other labels, but eventually they decided to start their own fashion house. The brand Missoni was officially born in 1953.

Surprisingly, the Missonis had a tough time getting their colorful designs with their trademark zigzags and stripes noticed, but soon their hard work paid off.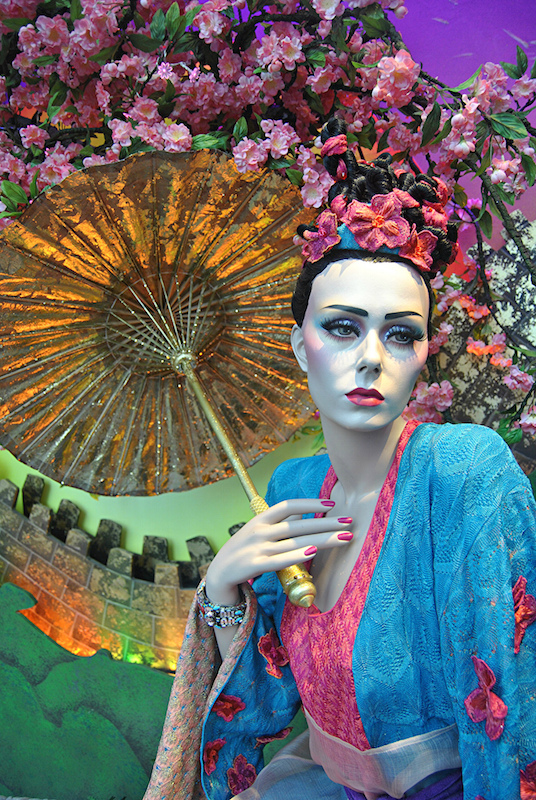 In 1965, their innovative fashions caught the eye of Anna Piaggi, the famous Italian fashion journalist, and she praised Missoni in her articles.
Real success came, however, in 1967, when Missoni was showing a collection at Palazzo Pitti in Florence. Rosita told her models to remove their bras because these ruined the line of the black jersey dresses that they were wearing. Under the bright catwalk lights, the material became transparent, and the shocking sight of the see-through dresses became headline news around the world. The models were screamed at and sent away, but the incident sparked off a trend and Saint Laurent introduced the nude look barely six months later.
It was around this time that the company moved base to the production factory at Sumirago, at a scenic location at the foot of the Lombard Pre Alps. The Missoni brand had arrived.

In 1969, the influential Vogue editor, Diana Vreeland, noticed the striking range of Missoni fashions, and offered to launch them in America. "Who said there are only colours? There are shades too!" she remarked, when she saw the attractive designs. This marked the introduction of the brand not only to the United Sates, but also to the world.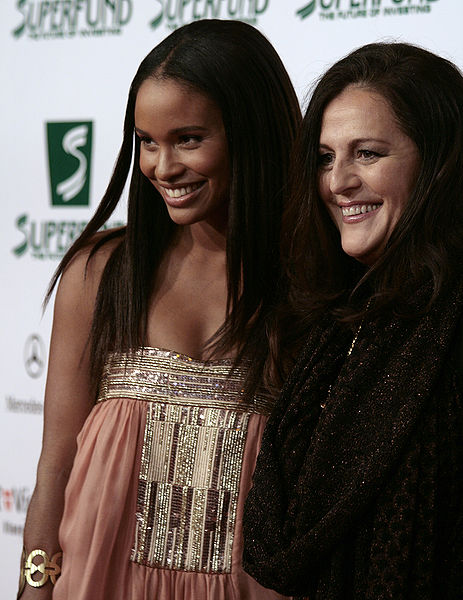 Missoni won the prestigious Neiman Marcusm award widely regarded as the "Oscar of Fashion", in 1973, widely regarded as the "Oscar of Fashion". It also went on to win the International Design Award in New York by the Fashion Group International for "having influenced in a decisive manner the field of fabric and fashion design, creating an unmistakable style". Missoni had come a long way from its origins as a tiny company with designs made on a few knitting machines in the basement. Awards have followed, one after the other, in London, Asia, and San Francisco.
Today, Missoni is a large fashion house which has diversified into articles for the home, carpets, footwear, perfume, and even luxury hotels. It has stores in cities all over the world, including New York, , Paris, Munich, Madrid, Dubai, Singapore, and Hong Kong, as well as in Rome and Milan. In May 2015 they announced the opening of a new boutique in Riyadh, the 4th in Saudi Arabia and 11th in the Middle East. They are also expecting to open a new store in Doha in September. Many movie stars wear Missoni's stylish clothes, including Nicole Kidman, Jennifer Lopez, Ashley Judd and Madonna.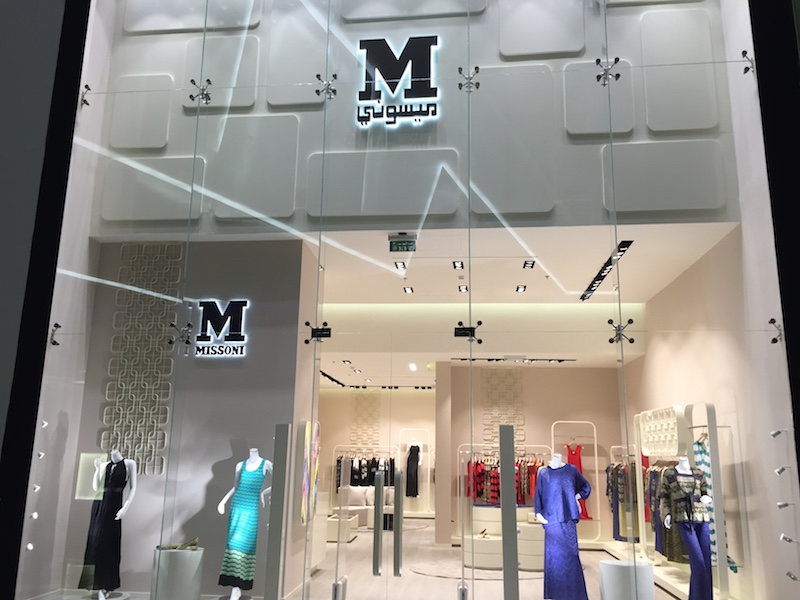 The business is still family-run. Rosita and Ottavio had three children, Angela, Vittorio and Luca. Vittorio is Missoni's Marketing Director who has expanded the brand into the far reaches of Asia. Angela has been running the women's wear section since 1998 and is famous for bringing a new and younger look to the casual fashions with their light materials, and introducing ad campaigns photographed by the highly regarded Mario Testino. Luca is in charge of Missoni Menswear and Missoni Sport and in his role he brings together an extraordinary creativity and understanding of technology.

In 2000, the brand started doing numbered and limited series of clothing, a venture which has been highly successful. In 2003, Missoni celebrated 50 years of its existence with retrospectives and fashion shows throughout the world.
Rosita and Ottavio's granddaughter, the stunning Margherita launched the new Missoni scent, Missoni Profumi in 2006, becoming the third generation of Missoni to join the family business. This has caused a huge sensation because it is the label's first fragrance in 25 years. An acting and philosophy student, Margherita also models for Missoni and has traveled around the world promoting the new scent.
The Missoni family, Ottavio and Rosita in particular, had to witstand deep tragedy in the later years of their lives, too. In 2013, shortly before Ottavio's death aged 92, their son Vittorio, along with his wife, misteriously disappeared when his private plane vanished from the radars. Their bodies were never found.
By Lisa-Anne Sanderson
Edited and Updated by Damyanti