Giving gifts that are relative to a person's heritage may be more meaningful than other kinds of gifts. Throughout history into the contemporary world, Italy has produced a vast array of specialty items that represent its people, its arts, its entire culture. Italians are famous for so many things that to give such an item to someone special is to give a gift that represents the best part of an entire nation. The following gift ideas are suitable for people of all ages and there is something to suit every budget.
Murano and, indeed, the whole of Venice is famous for its exquisite glass. For centuries this area of the world has produced some of the most intricate and sought-after glassworks. Lovely Venetian filigree goblets to a wide range of Murano vases or similar objects may get pricey, especially if you opt for antiques, but reasonably priced items are available as well. As an alternative to the vase, consider small Murano glass animals like a dog or rooster, a leaf-shape glass pendant, or a glass millifiori paperweight. A Venetian glass perfume bottle is an exceptionally lovely gift for a special woman.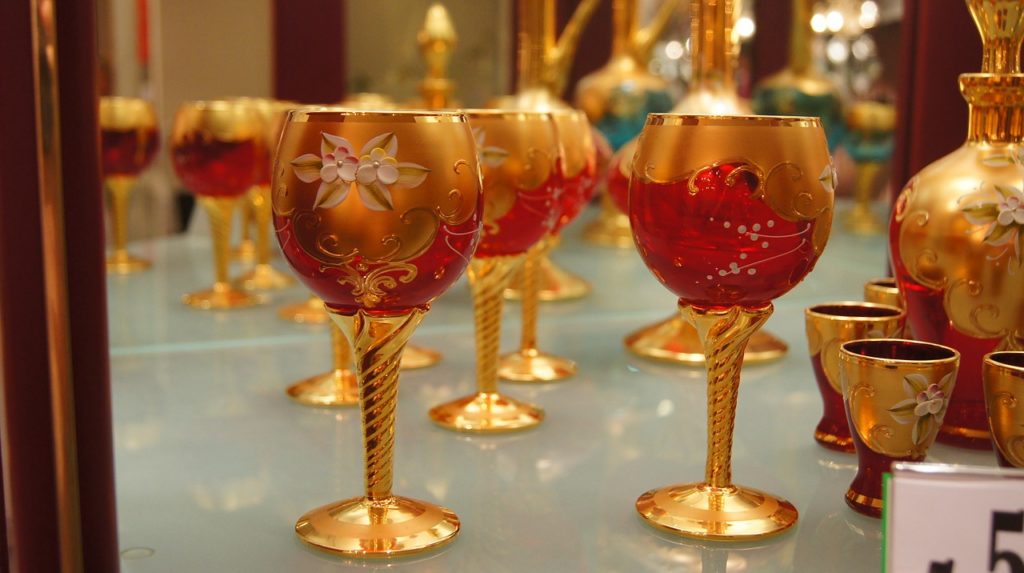 While it's not always safe to generalize, it is usually a safe bet to give women the gift of jewelry. Italian charms are extremely popular and can be purchased as individual links in the form of small tiles depicting everything from kittens to hearts to the Italian flag. Tiles can also be customized to suit the person in question. Also, consider the gift of a cameo crafted by Italian artisans. Even a necklace made from Mediterranean coral will suggest the allure of Italy. Giving the traditional gold horn of Italy strung on a chain is suitable for both men and women.
Hugo Vitelli, Bruno Magli, Mila Paoli and Salvatore Ferragamo all have one thing in common- shoes, Italian shoes. Again, these will range in price, but Italy is well-known for the quality of its shoes, so giving a great pair of leather pumps or loafers will always be well-appreciated. As Italy is famous for its leather, why not consider purchasing a special handbag or new briefcase for the someone special you have in mind.
For booklovers, there are many titles suitable to give as gifts for lovers of Italy. Consider any of the following to purchase as gifts: Etruscan Cities and Their Culture by Luisa Banti, a leather-bound History of Rome by Livy, the classic Decameron by Giovanni Boccaccio, The Rise and Fall of the House of Medici by Christopher Hibbert, The Aenead by Virgil, Cities of Vesuvius by Michael Grant or any volume that covers such topics as Roman emperors, cities like Florence, Rome or Venice, famous Italians like Catherine De Medici or the courtesan Veronica Franco, Tuscany, Sicily, Italian cuisine or landmarks like the Tower of Pisa or the Coliseum.
Other collectible items of Italy that make particularly nice gifts include certified Roman coins, vintage postcards of Italy, an oil painting of an Italian landscape or a seascape, an antique map of the country, vintage luggage labels from Italian hotels, some bargello needlework in the form of a pillowcase of bedspread, a dress or suit made by a fashionable Italian designer and the list could go on and on. Giving a nationalistic offering is simply another way to share the love of homeland or a cherished place one has once visited. Oh, and let's not forget about the Italian perfumes either! Check out also the best Italian dinnerware brands!
By J.A. Young