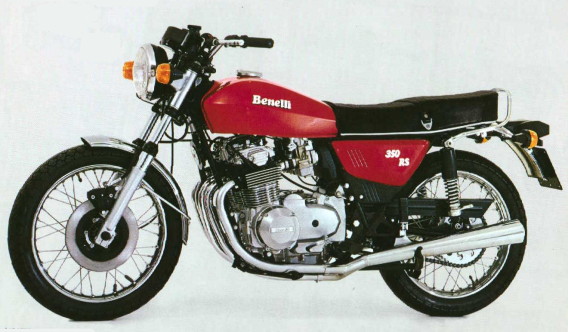 The year 1973 brought new ownership to Benelli in the form of Argentinean industrialist Alejandro de Tomaso, who also bought Moto Guzzi at the same time. This new influx of money and ideas brought some very nice new models from Benelli. One of the first new motorcycles was the 350 RS – an inline, air-cooled four-cylinder which produced some 27 hp and weighed about 441 pounds (200 kg). Its bigger sibling was the 500 Quattro, which was also an air-cooled inline four-cylinder which produced some 44 hp and weighed 507 pounds (230 kg). Both had over-head cams, chain drive and five-speed transmissions.
Many similar models rolled of the production lines and into the market. Some of note were the 250 Quattro, 250 Sport, 304, 654 Sport and the 750 and 900 Sei, both of which had an air-cooled, overhead-cam, inline-six cylinder engine. The Sei bikes were also some of the most beautiful motorcycles ever built in Italy – and that is a huge compliment if you know Italian bikes well.
Bad Years, Merger and Benelli Revival
It was too little too late for de Tomaso and Benelli, though. The bikes of the 1980's suffered from reliability problems and did not sell well compared to the Japanese motorcycles, even if the Benelli models were very technologically advanced. The financial situation finally forced de Tomaso to merge Benelli with Moto Guzzi. The joint manufacturer came to be known as Guzzi Benelli Moto. The home of Benelli – Pesaro – had held their facilities since the beginning of the company, but they were sold off right after the merger. It was a dark time for Benelli and many Italian motorcycle manufacturers.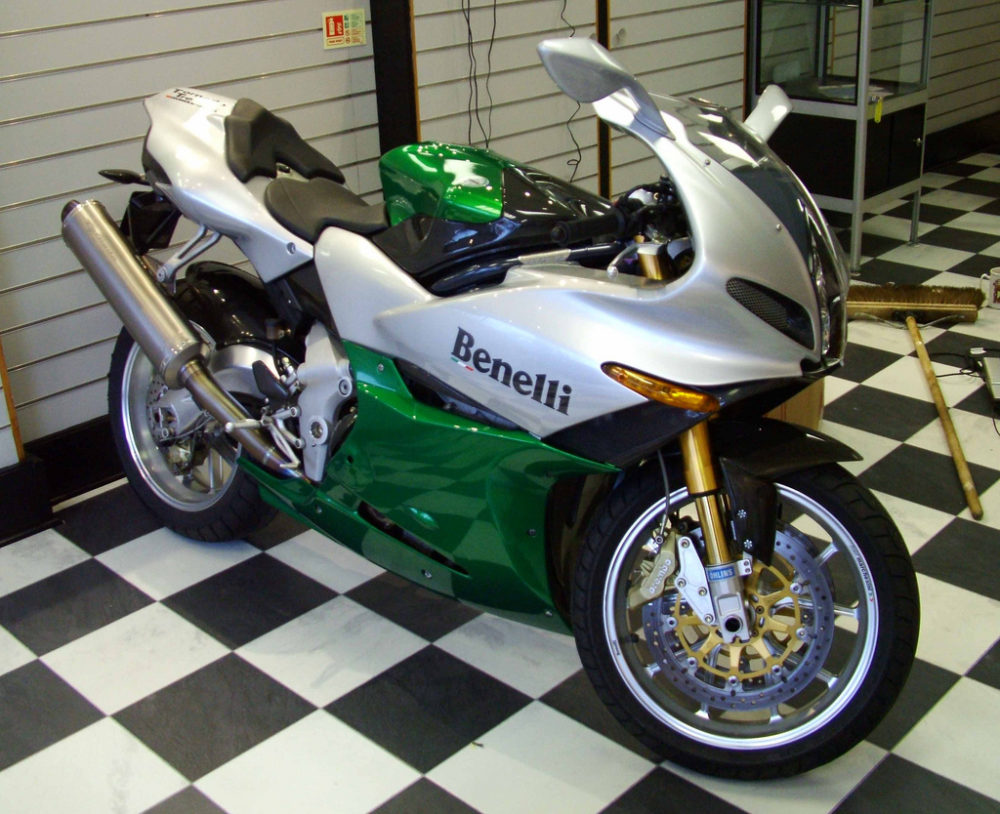 There were two attempts at a revival for Benelli, one in 1989 which failed and one in 1995 which succeeded rather well. This second chance was engineered by Andrea Merloni, and he started things up rather quickly. Starting from scratch, basically, the company produced its first model in 2002 – the Tornado 900 Tre. The Tre was a super-sport motorcycle for the street and ran with an 898c.c. water-cooled, overhead-cam, inline-three cylinder engine with a fully modern set of running gear and performance characteristics. It was very well-received by the motorcycling public and press. Of course, it was a quirky bike in the best possible way, but that is what we all expect from Italian machines. They work well and look good doing it, simply put.
Many models followed the first Tornado, engine sizes were even eventually increased to 1130c.c. and many improvements were made to each successive model, but they all retained the three-cylinder engine layout. Some other models of note are the Tornado Tre 1130, TnT 899, TnT 1130, BX449 Cross, BX505 Enduro, BX570 Motard, and the new Tre-K adventure bike, which has also been drooled over by the buying public and press alike. It must be remembered, though, most of the newer models were made possible by the changes to the ownership of the company. New ideas and new money were brought into the Benelli culture and that brought some brilliant designs and technology along with it – which can be rare in any company.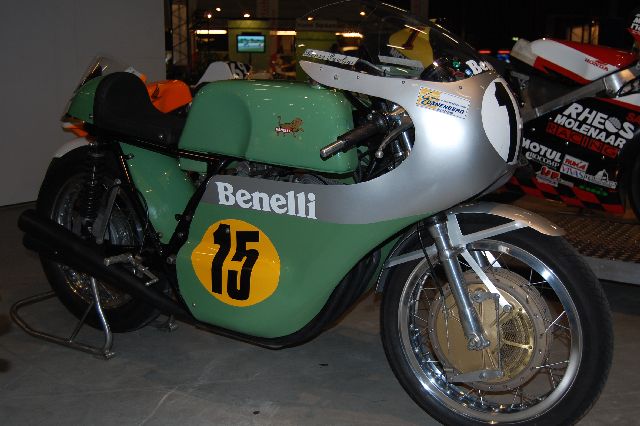 New Ownership for Benelli
It was when Benelli was purchased by the Chinese firm Qianjiang in 2005 that this new energy came from the marque. The new owners have done nothing but keep the manufacturer moving forward, which many people doubted back when the buyout was announced. The Benelli factory had returned to its historic home under the ownership of Merloni. And Pesaro is where it remains, where human – and likely Italian – hands continue to build the Benelli motorcycles we all enjoy so very much.