Whether already an Italian resident or relocating to Rome with your pet, there are several things you'll need to know about dog ownership in this historical city. Fortunately, Italy is one of the most pet-friendly countries and is even home to dog-centric attractions and various animal-focused festivals. Here's the guide for adopting a dog in Italy!
However, pet ownership in Italy isn't as simple as moving into a spacious home and calling it a day. In this guide, you'll learn all about living in Italy with your four-legged friend and what policies and regulations you should keep in mind.
Adopting a Dog in Italy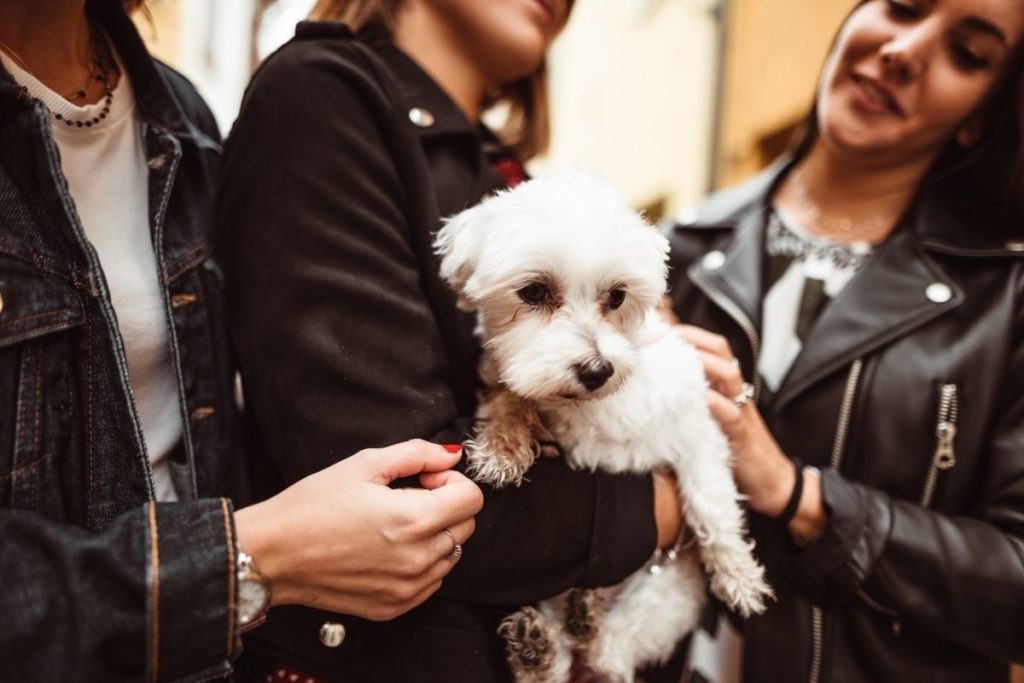 If you don't have a dog but already reside in Italy, the country is rife with adoption centers with pups waiting to discover their forever homes.
Where to Find One
Among the popular Italian shelters you can match up with your new, potential best friend, three favorites include MondoGatto, Enpa, and Il Cerca Padrone. If you are seeking a specific breed, the Italian marketplace is home to many dependable breeders—you might even come across one online.
Some shelters will require that you bring all household family members along to meet the chosen dog, while others might schedule a home visit—especially if you have multiple pets. In any case, you will have to undergo an interview regarding your previous experience with pets and how you plan to accommodate your new dog.
Required Documents for adopting a dog in Italy
After adopting your dog, the first document you'll need in your arsenal is a European Community Veterinary Certificate, which details information such as your pet's microchip ID and vaccination history. You can purchase this document from any certified veterinary professional.
Pet Passport
Traveling with your pet is an undeniable joy, especially when you get to experience international sights. Unfortunately, dogs without a pet passport may have to undergo a quarantine upon return to Italy. Fortunately, you can forego this waiting period by obtaining a pet passport via the European Union Pet Travel Scheme.
To obtain one, you must show proof of Italian residency and pay a fee of about 30 euros. Your pet will have to be microchipped and vaccinated against the rabies virus.
With a pet passport, you can travel freely throughout the European Union and keep better track of your pet's inoculation dates. Ensure that you carry your pet passport with you at all times.
Local Registration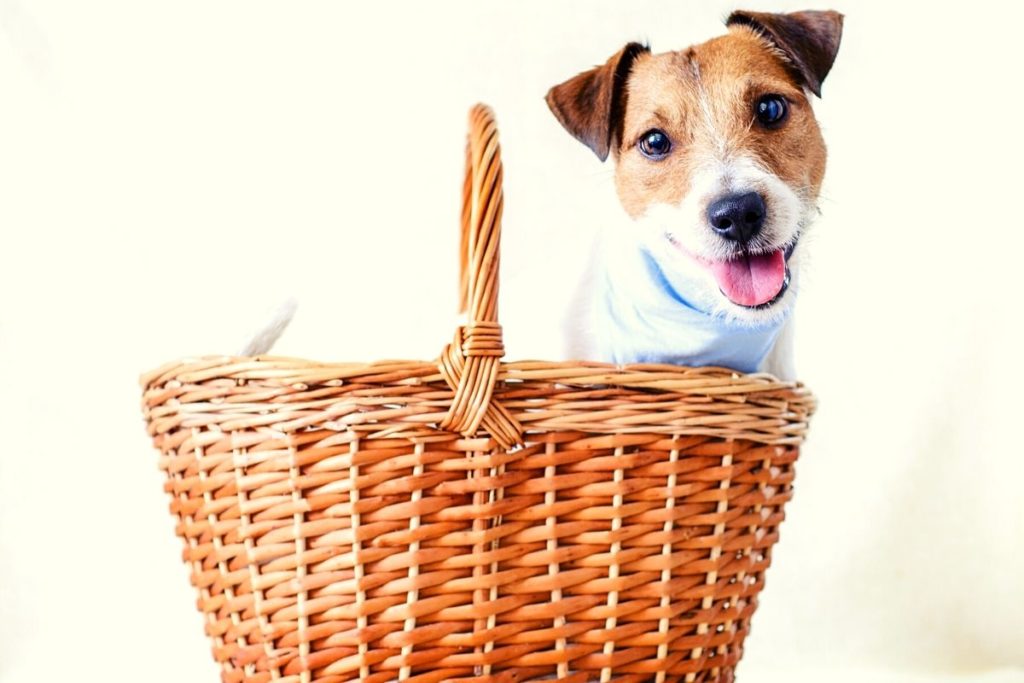 When you adopt a dog, owners are obligated to register their pet in the Anagrafe Canina. To register your dog, you'll need to present:
Proof of identity
Proof of microchipping and inoculation via a veterinary card
Tax code
If you are adopting a dog from an Italian shelter, they will help process your paperwork.
Recommended Vaccinations
When transporting your dog across Italy, ensure that it has the following vaccinations before departure:
Hepatitis
Distemper
Rabies
Kennel cough
Always consult with your veterinarian regarding local obligations.
Know Your Building's Regulations
Naturally, not every apartment complex or condominium will readily allow tenants to bunk with their canine companions. Review rules and regulations before selecting a property and consider your long-term plans.
Will you be away often? For how long? Fortunately, there are many pet sitting services across bustling cities like Florence where your dog can bunk temporarily.
Traveling Across Italy with Your Pet
Considering Italy's pet-friendly nature, you won't be hard-pressed to come across another like-minded owner on a Venice gondola or wandering the streets of Genoa. However, you'll want to keep these few tips in mind.
Public Regulations
While some Italian cities are more accommodating of dogs than others, a few regulations remain the same across the country. For instance, all dogs must be kept on a lead in public places. Each must also have a registered health card with any certified veterinary professional.
If taking your dog on public transportation, some liners require that you purchase a ticket for pets that cannot be carried. Others might also require that your pet be equipped with a muzzle.
If your dog suffers from social anxiety or has trouble meeting strangers, consider enrolling them in a centro cinofilo or dog center. Here, your dog will learn all the basics of foundational behaviors—from sitting to staying and interacting with other animals or people.
Dining Out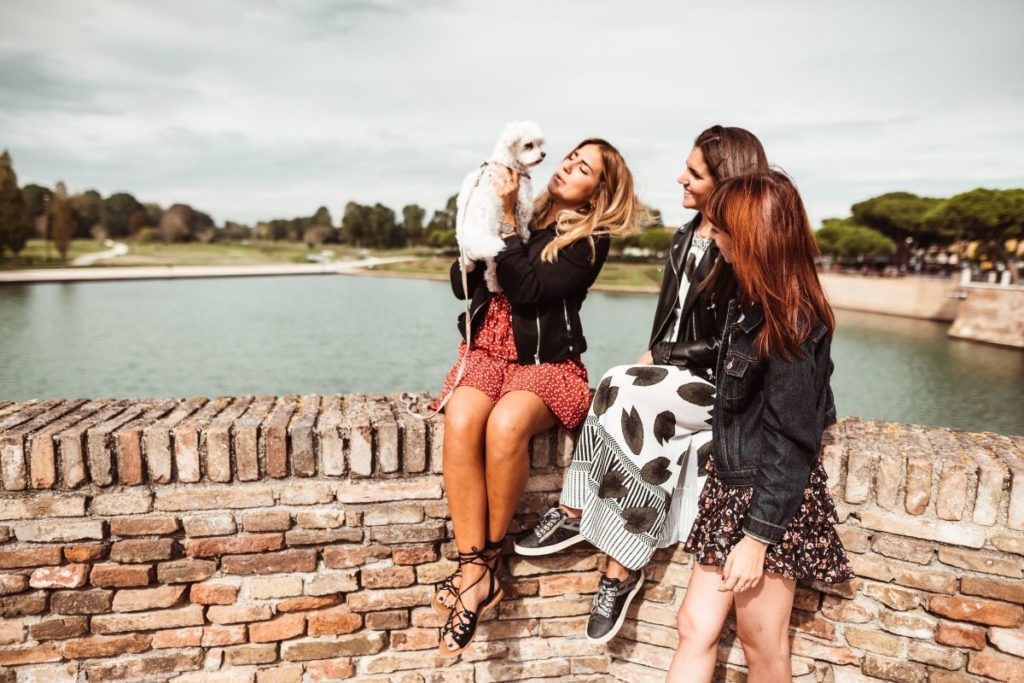 You'll be surprised to find that most Italian restaurants welcome four-legged diners. In particular, cafes will allow you and your dog to dine al fresco and may even offer your pup a limited menu.
If you find yourself in Florence, the indoor Mercato Centrales is perfect for sampling food varieties with your pet.
Shopping
In Italy, dogs in shopping malls are a common sight. Places like Turin are entirely accommodating of canines in local supermarkets. You might even spot a couple inside a department store or gift shop.
Parks
Italy is home to an abundance of lush and scenic dog parks. However, most of them rest outside of the city center. Many parks in Milan have fenced dog runs while superb destinations like the Area Cani Villa Borghese are breathtakingly picture-perfect.
If you prefer a leisurely stroll along the beach, most of these must-see coastal destinations are pet-friendly.
Accommodation
If you're traveling out of the city and into regions like Sicily or Tuscany, you won't have any trouble finding pet-friendly accommodation. Most hotels and resorts will charge only a small additional fee to jot your pet pal down as a guest, though some may enforce stricter regulations than others.
If you prefer less restricting accommodations, consider booking an Airbnb or luxury villa instead of a hotel. Ensure that you're well prepared by keeping these travel tips handy.
The Bottom Line: adopting a dog in Italy
Over 55% of Italian pet owners have dogs, so why shouldn't you? Now that you're prepared to travel to Italy with your beloved canine or ready to adopt one, the only thing stopping you is matching up with the perfect companion!
About the Author: Mike, the founder of Dog Embassy, is a professional trainer and knowledgeable in all things pet care. He hopes to provide new and veteran owners with the best resources for pet nutrition, training, and more!