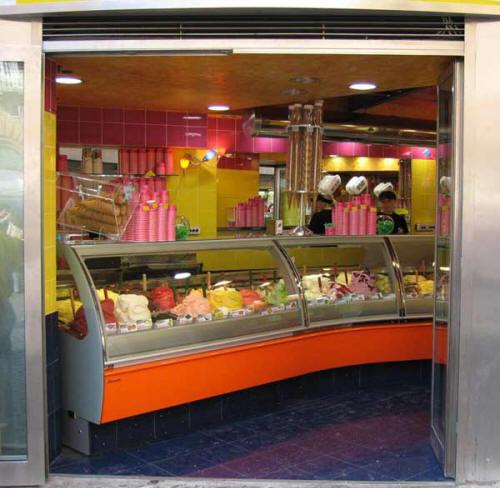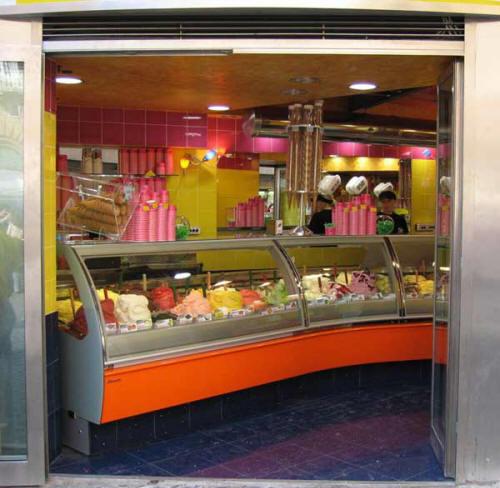 The different types of Italian restaurants and bars you find in Italy are many. Not all eateries are the same and differences are not only to be found in the menu but also in their price range, as well as in their overall look and appeal. Let's get into the type of Italian restaurant crossword clue!
Let's take a better glance at the various types of Italian restaurants you can come across in the Belpaese, with a bit of essential info on what you can expect from each of them. Italian restaurant names are plenty and differ in style. Let's see them!
Different types of Italian restaurants and bars – type of Italian restaurant crossword clue
#1 Il Bar – Italian bars
This is not your US-style bar. Places similar to what we know as bars in the States usually are called "American bars," and they are generally part of hotels.
While you can buy beer, brandy, or other alcoholic beverages at Italian bars, their central feature is the espresso coffee machine. You can have a caffè or espresso for about 1 euro (1.10 USD) or a Cappuccino for about 1.20 euro (1.50 USD). Italians visit bars throughout the day, but especially in the morning when pastries are served with coffee. The quintessential "cappuccino e brioche" of Italian breakfasts comes from here!
A large number of bars in Italy offer the well-known Italian aperitivo from 6 to 8 o'clock, but only a bunch of them will stay open later than that. The typical display of a bar in Italy, offering pastries, panini, and some pre-cooked food. More type of Italian restaurant crossword clue!
#2 L'Enoteca
A place where you can drink wines. You can usually buy the whole bottle or consume it by the glass. Here you can also find a good wine to buy and take away. The Italian Enoteche are the equivalent of wine bars in the US and often offer food, too, especially fine cheeses and cold cuts. Let's see some more different types of Italian restaurants!
#3 Il Cocktail Bar – Italian cocktail bars
This is a US-style bar. Usually opened just in the evening, the cocktail bar offers drinks, mixed drinks, and cocktails with limited food choices. Mojitos, Margaritas, Martini, Moscow Mule, and cocktails of all kinds are prepared by an expert bartender.
It has become particularly trendy in recent years and that's why, usually, here you can come across a younger crowd sporting designer clothes and fashionable haircuts.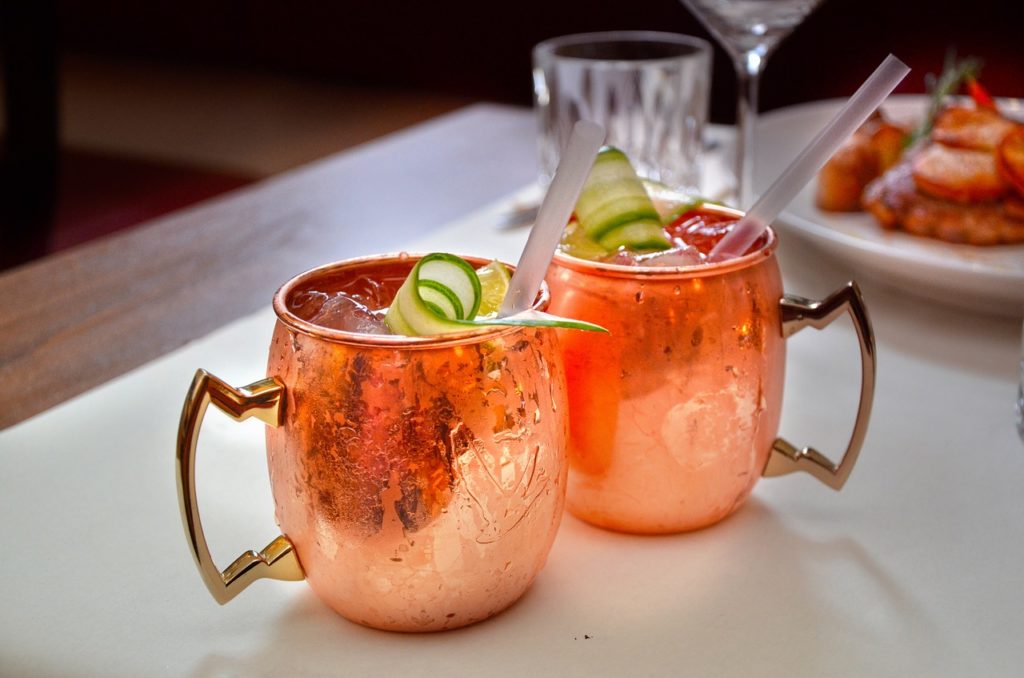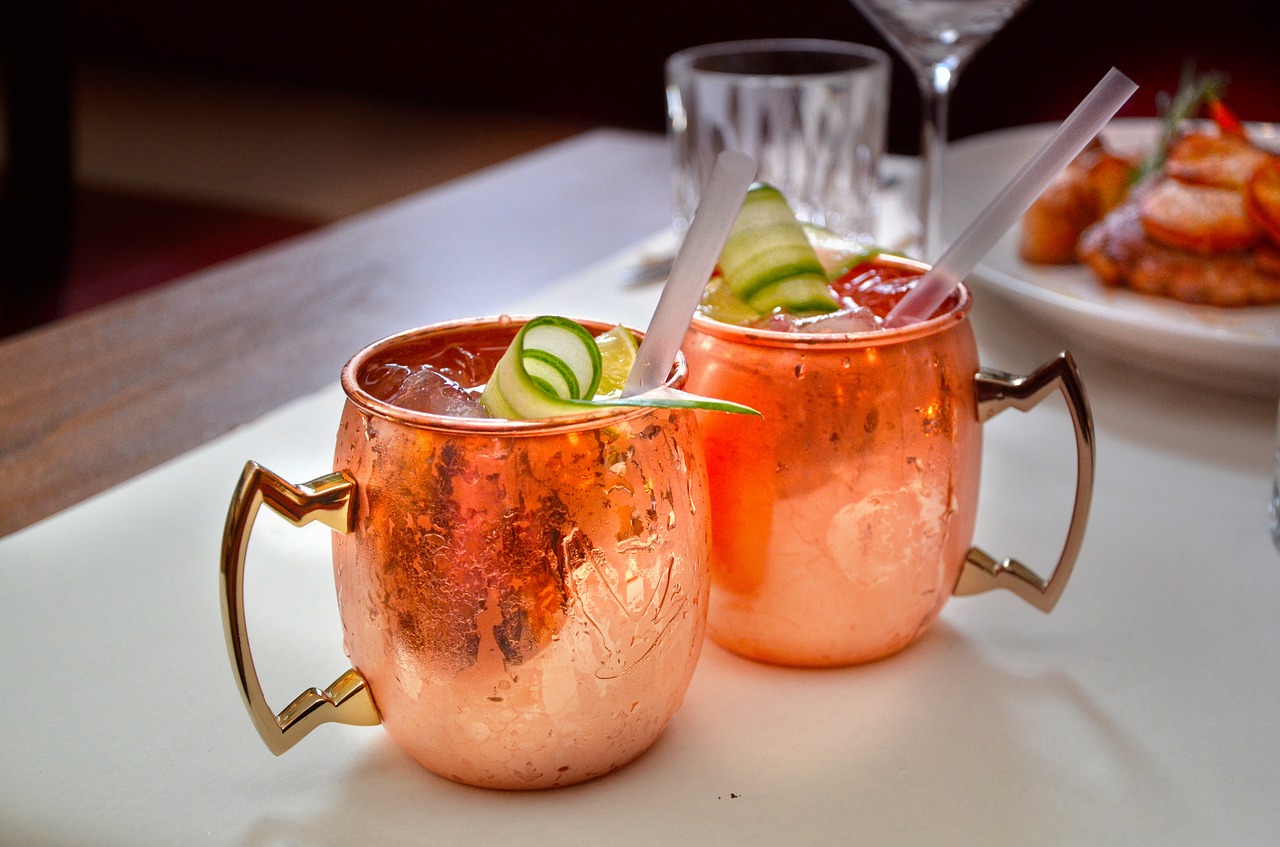 #4 La Gelateria – gelato shops in Italy
We all love the Italian gelateria. They serve homemade Italian gelato and, sometimes, also coffee. Here, however, people usually go to try and enjoy Italy's favorite iced treat. Many have sitting space, but don't be surprised if you won't find any: many gelaterie, and very good ones, too, are often small and there is only enough space for the gelato counter and the cash register, so it's all a "pick your flavors, pay, grab that cone and go" most of the time!
Giolitti is one of the most renowned in Rome and it is surely worth a walk. I Tre Scalini in Piazza Navona is famous for its Tartufo ice cream but expensive: somebody has to pay for the location.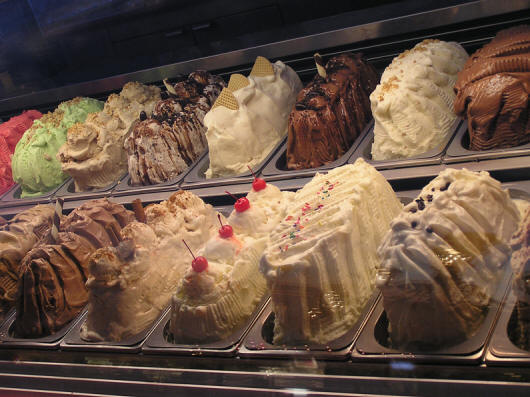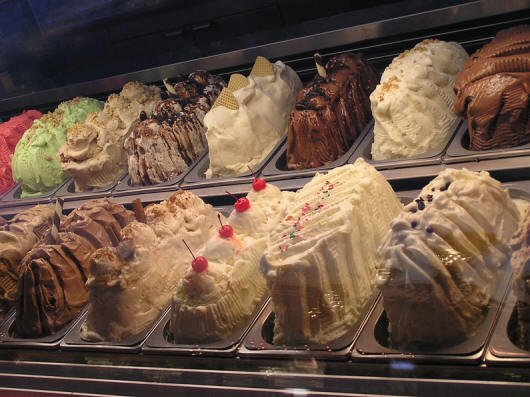 #5 La Pasticceria – Italian pastry shop
Italian pastry shops, often connected to or part of a bar. Pasticceria has a wide variety of cakes and pastries on sale and it is where you go to get your birthday cake and your tray of paste on Sunday morning.
Many serve foods other than pastries such as sandwiches ("panini," literally, "shortbread"). If panini is advertised on a sign, again, you could expect a larger selection. These are excellent places to get a quick, inexpensive snack or lunch. As in a bar, you pay first and order second.
#6 La Tavola Calda
Literally, a "hot table." The closest US translation is "grill." In a Tavola Calda, you can expect a better food selection than in a bar or Pasticceria, as hot dishes are usually featured, too. Some are small with only a few choices each day, and you select what you want from a glass-enclosed display. Most have a few tables. More elaborate ones are similar to US self-service cafeterias. Ready for more type of Italian restaurant crossword clue?
---
More types of Italian restaurants – type of Italian restaurant crossword clue
---
#7 La Rosticceria (Girarrosto) / Pizza al Taglio
Another on the list of the different types of Italian restaurants, La Rosticceria! The realm of french fries and roasted meats, most often whole chickens, reason for which they are also known as pollerie. They may offer supplì (balls of fried rice with mozzarella inside), crocchette (balls of deep-fried mash potatoes, similar to tater tots), pizza al taglio (pizza by the slice), and other inexpensive lunches or quick dinners.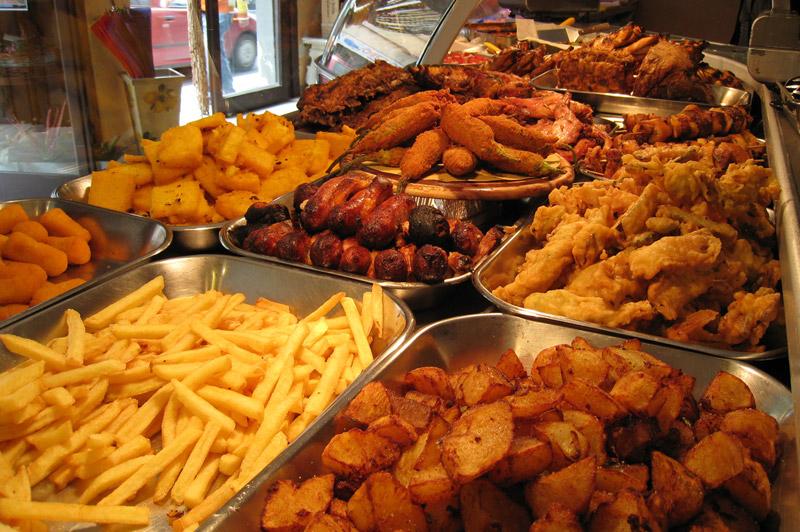 #8 Il Ristorante – the Italian restaurants
Just like in the US, an Italian restaurant offers a large selection menu and full waiter service. These range from small and intimate to very large and ornate (and sometimes expensive). When you see the name ristorante, that means that you're in front of a proper Italian restaurant. Ristorante is the less confusing of all the different types of Italian restaurants we have.
#9 La Pizzeria
Just like in the US, the Italian pizzeria is selling pizza. Pizza was invented in Italy but is quite different from the pizzas served by US pizza chains.
Italian pizza is individually-sized, no more than 10-12 inches in diameter, and comes covered in a wide variety of toppings. Most pizzerias also sell other foods, and many other types of eating places also sell pizza. For example, a ristorante-pizzeria offers pizza as an alternative to its full restaurant selection.
#10 La Trattoria
Here's another type of Italian restaurant crossword clue! The Italian trattoria has full waiter service but is usually a smaller, family-run restaurant. The menu is more limited, the décor usually less ornate, and the prices lower than an Italian ristorante.
#11 Il Pub/Birreria
And yes, the list of different types of Italian restaurants doesn't stop at 10. As the name says, pubs in Italy (or birrerie) are the cousins of British pubs or American bars and they have been popular in the country for many years. They offer a variety of beers on tap, plus cocktails and other alcoholic beverages. A 0.4cl (about 1 pint) beer is priced 4 to 5 euro (4.40 to 5.60 USD), cocktails 6 to 8 euro (7 to 9 USD), and glasses of wine 2 to 6 euro (2.30 to 7 USD).
Italian pubs are a favorite among younger crowds, and they often also offer food, especially sandwiches, burgers, fries, and sometimes pasta dishes. As in many other countries, the Irish pubs in Rome and all around Italy are really popular among the youth.
#12 L'Osteria/Hostaria
And one more type of Italian restaurant crossword clue! Here's where things get confusing about types of Italian restaurants. Traditionally, an Italian osteria is an even simpler, cheaper version of an Italian trattoria and an Italian restaurant. Osteria was also considered the more popular version of the enoteca, and its yuppie cousin.
Usually, an osteria would serve homemade food and local wines, some snacks and would have a limited food menu. However, lately, some super fancy restaurants embraced the name osteria: just think of three Michelin starred Osteria Francescana di Massimo Bottura. This new meaning is about the opposite of what osteria traditionally stood for.
So, what is an osteria today? Well, either a traditional family-run eatery or a Michelin star ultra-fancy place. Check the prices on the menu before sitting down! In small Italian towns, the traditional Italian Osteria is where you always go for traditional Italian food. You won't find it in a town like Ferrara a Michelin star osteria, so you don't have to worry!
#13 La Taverna – the Italian Taverna
When it comes to different types of Italian restaurants, La Taverna can't miss from our list! In Rome, the la taverna is an unpretentious place that offers food. In other areas of Italy like Piedmont or Liguria, it usually refers to a place where elderly people go drinking and it's today gone out of fashion.
So, well… it could be anything and its opposite!
Moral of the story of Italian restaurants – type of Italian restaurant crossword clue
While in the past each place had its own characteristics and specific identity, it's not uncommon today (as in the case of the above-mentioned osterie) for upscale restaurants being called osterie, Taverne being eEnoteche and Gelateria offering also coffees and other hot drinks.
So, our advice is to always double-check online (or on the menu outside the door!) before booking, to make sure you're really getting what you expect on your plate and on the bill.
PS: I almost forgot!
#14 Il Bistrot – the Italian bistrot
The last one of the different types of Italian restaurants! Or bistro, to say it in English. It's a recent addition to our set of Italian restaurant synonyms. This is usually a fancy restaurant with modern but simpler food and the menu may often be not as complex as that of a typical ristorante. Don't be fooled by the fact they offer sandwiches: bistros can be very expensive indeed! One of the highlights of the Italian bistro in Rome is the Bistrot and Wine Bar Pasquino. If you're passing Piazza Navona, make sure to stop by at them on Via del Governo Vecchio 79! This is what we've wanted to share in the type of Italian restaurant crossword clue post! We hope you've enjoyed it!
By Paolo Nascimbeni
Edited by Helga Dosa
Take a look at some of the best Italian restaurants in Rome