The Basilicata Region in Southern Italy
If you are looking for fine Italian wine and food, consider the Basilicata region of southern Italy. You may find a bargain, and I hope that you'll have fun on this fact-filled wine education tour. Let's see everything you need to know about Food and wine in Basilicata, Italy.
Basilicata is the instep of the Italian boot. This hilly and mountainous region is located in the southwest corner of Italy on the Ionian Sea. Parts of Basilicata have been settled since the Stone Age. It was conquered by the Greeks, Romans, Byzantines, and Normans. When the pirates came, the local inhabitants were forced to flee into the interior. Historically the region is quite poor. Its population is slightly more than 600 thousand.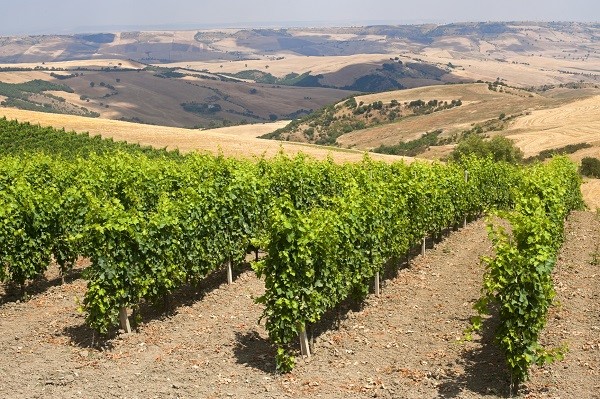 Agriculture products include barley, citrus fruit, corn, potatoes, oats, olives, and tomatoes. While meat is relatively scarce, more and more sheep, pigs, goats, and cattle are raised. There is some industry including a major FIAT (automobile) factory. Tourism is becoming more popular, in spite of, and perhaps in part because of, a lack of infrastructure.
Basilicata's administrative center is Potenza, a city of about 70 thousand. It is known as the coldest city in Italy and sometimes has snow. The city of Matera has at least two reasons to be proud. In September 1943 it was the first Italian city to rise up against the German occupation. And Matera contains a prehistoric settlement, caves that have been occupied by people for at least 9 thousand years. In some places, the streets are actually rooftops. Parts of Basilicata, are classifying now for World Heritage Sites, Matera for example!
Basilicata, Italy devotes about 60 thousand acres to grapevines, it ranks 17th among the 20 Italian regions. Its total annual wine production is less than 13 million gallons, also giving it a 17th place. About 73% of the wine production is red, leaving 27% for white. The region produces two DOC wines, Aglianico del Vulture, reviewed below, and Terre dell Alta Val d'Agri. DOC stands for Denominazione di Origine Controllata, which may be translated as Denomination of Controlled Origin, presumably a high-quality wine. Only 2.4% of Basilicata wine carries the DOC designation. Basilicata is home to about two dozen major and secondary grape varieties, half red and half white.
Widely grown international white grape varieties include Malvasia and Muscato. The best-known strictly Italian white variety is Malvasia Bianca di Basilicata. Virtually no Basilicata white wine is exported to North America.
Cabernet Sauvignon and Merlot are international red grape varieties that compose the Terre dell Alta Val d'Agri DOC wine. The best-known Italian red variety is Aglianico, which may have actually originated in Greece.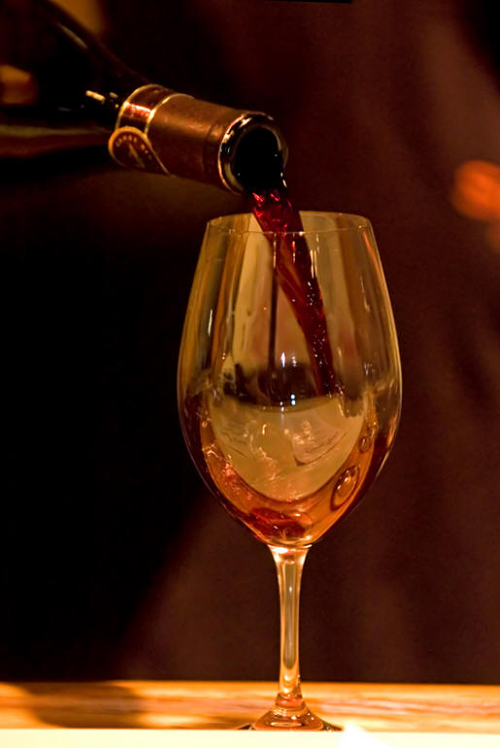 Before we reviewing the Basilicata wine and Italian cheese that we were lucky enough to purchase at a local wine store and a local Italian food store, here are a few suggestions of what to eat with indigenous wines when touring this beautiful region.
Start with Acqua e Sale, Soaked Bread with Sweet Onion, Tomato, and Basil. Then try Grano con Ragù de Maiale, Savory Pork Ragout. For dessert indulge yourself with Grano Dolce, Plump Wheat with Pomegranate, Chocolate, and Nuts.
OUR WINE REVIEW POLICY While we have communicated with well over a thousand Italian wine producers and merchants to help prepare these articles, our policy is clear. All wines that we taste and review are purchased at the full retail price.
Wine Reviewed Cantine di Palma DOC 'Il Nibbio Grigio' Aglianico Vulture 2000 13% alcohol about $14
Let's start with the marketing materials. "Medium ruby in color with aromas of dried berries, leather, figs, dried flowers, and spice. This medium-bodied wine has a rustic style, it's quite assertive on the palate with some dusty tannins. It would be great with lamb chops or braised pork ribs and could reward 2-3 years of further cellaring. (August 2005)."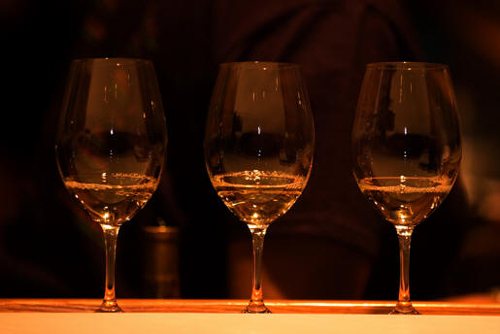 This was a wine that I was rooting for, prior to opening the bottle. It is a hard life for many people in Basilicata; perhaps that's why the residents live longer than in most other Italian regions. But I didn't have to cheat to like this wine. Interestingly enough, my supplier has dropped the price by $2 a bottle, which may be a first for the wines in this series. I might buy a half case and taste it over the years. And now to my review about Food and wine in Basilicata.
The first pairing was with meatballs and potatoes. The wine had a fine nose. It was quite full-bodied and tasted of tobacco (I'm not a smoker) and cherries. While the wine was very pleasant it was shorter than I had hoped. It was quite enjoyable on its own. My reactions were basically the same when tasting this wine with beef ribs, except that the wine was moderately long. It was easy to drink but not light.
Then I drank this wine with a grilled rib steak in my spicy, homemade barbeque sauce that included ketchup, Dijon-style mustard, horseradish, fresh garlic, and black pepper. The accompaniments included potatoes cooked in chicken fat (a specialty of a local supermarket) and a tomato and red pepper salsa. The wine was really excellent. It held up well and tasted of dark fruit and tobacco.
More about Food and wine in Basilicata
I didn't have any Basilicata cheese so I had to settle for two other types of Italian cheese. Isola is a Sicilian fresh cheese made from sheep's milk. The Isola cheese was powerful, strong-smelling, and strong tasting, especially when you crunched into a peppercorn.
Even though it was getting a bit long in the tooth, the cheese intensified the Aglicano's fruitiness. Montasio is a cooked, full-fat, semi-hard cheese made from cow's milk and aged for several months. It has a pungent smell and a strong, pasty taste. It comes from the Friuli-Venezia Giuli of northeastern Italy. This time the wine and cheese pairing was not as successful, but the combination was still satisfying.
Wrapping up Food and wine in Basilicata
Before giving my verdict, which I believe you can guess, I do have one final comment. In spite of what I have read, this wine is not very tannic. I would not recommend keeping it until 2020, or even 2015, as some others suggest. But I do recommend buying it now, and even storing it for a few years.
About the author: Levi Reiss has authored or co-authored ten books on computers and the Internet, but to be honest, he would rather just drink fine Italian or other wine, accompanied by the right foods. He teaches classes in computers at an Ontario French-language community college.