Matera is located in the region of Basilicata, Italy. The beautiful town gained international recognition thanks to its Sassi, ancient homes that were carved out of solid rock. These dwellings are still a part of the town of Matera and they are still used as living spaces.
The Sassi in Matera is a UNESCO world heritage site and have been described as one of the most beautiful places to visit in Italy. Due to its resemblance to old sites in Jerusalem, Matera has also been of particular interest to Hollywood directors: it's here that, for instance, Mel Gibson filmed The Passion of Christ. Up to the 1980s, Matera did suffer from a relatively low quality of life and lack of employment. Since then the rising tourism and industries related to it have made the town a prospering spot, to the point of having been nominated the European City of Culture for the year 2019.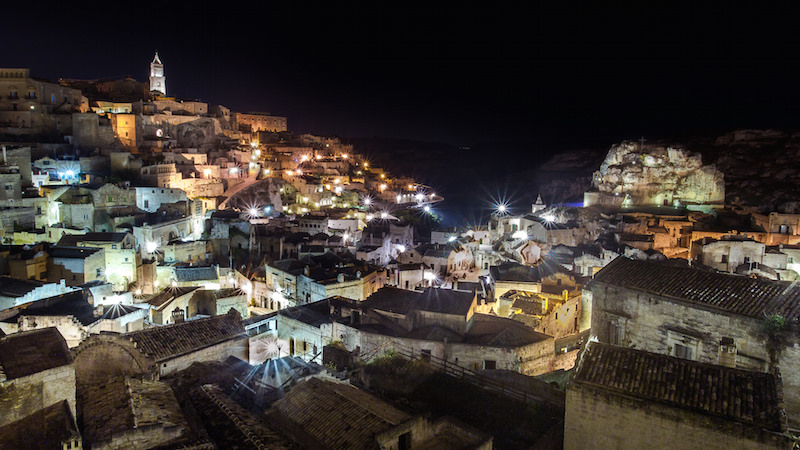 Attractions in Matera, Italy
The Sassi in Matera
The Sassi are the most important attraction in Matera. This UNESCO World Heritage Site has gained international recognition. Matera has been mentioned in many important travel guides and travel shows. These rock excavated dwellings existed since pre-historic times. The Sassi are considered by many as the first type of organized settlement in Italy.
These houses called Sassi have been excavated directly into the tufa and are a magnificent example of man and nature complementing each other. In Matera, roads, and pathways often run on top of the houses, creating a unique and suggestive view. The Sassi are built on top of each other and at one point, after the modern city had grown and developed, the government tried to relocate the population to the modern city. However, people still love living here, and when in Matera, a visit to this unique settlement is a must (and you can sleep in one of them).
Duomo of Matera, Italy
The main cathedral of Matera is dedicated to Santa Maria Della Bruna. The cathedral was built in the 13th century in a Romanesque Apulian style of architecture, which is unique to this part of Italy. The cathedral is embellished by a 52-meter high bell tower and a beautiful rose window on the façade, divided into sixteen columns. The decoration and artwork are mainly from the 14th century.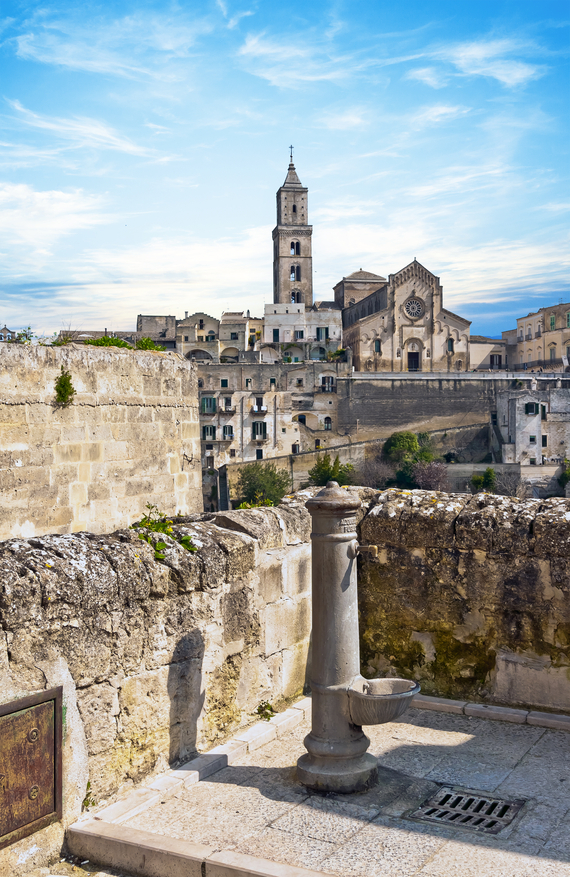 Cave Churches in the Sassi of Matera
There are several churches in the Sassi in Matera, which are particularly interesting. These churches are believed to be the earliest existing religious places in Italy and have been here for centuries. Some of them are fairly simple, a single cavern with one altar, whereas others are complex and formed by connecting caves, with large underground chambers.
You can also roll in to private guided tours with local guides to visit the Sassi of Matera!
Tramontano Castle
Tramontano castle was built in the 16th century and has three large towers. Probably the original design had twelve different towers, but it was never finished. While restoring the castle, archaeologists came across Roman cisterns and several other important findings believed to be dating back either to Roman or pre-historic times. The castle is the only place of historical interest outside of the Sassi area.
How to get to Matera, Italy?
Matera can be reached easily by train as well as bus. It is very well connected to Bari, with trains departing every two hours to and from the city. Most trains in the area are managed by FAL and regular Trenitalia train passes are generally not accepted: be careful then, in case you have a monthly ticket of some sort and you're traveling here. Except for Sundays, trains run at regular intervals. Matera can also be reached by bus. You can travel from Bari to Matera and other smaller towns in the province. Of course, you can easily reach Matera by car, too.
Getting around in Matera
The main attraction in Matera is the Sassi which can be explored on foot only. To reach the Sassi of Matera areas, your best option is the Linea Sassi, a bus route with departures every half an hour from various parts of the city. Tickets are fairly inexpensive and finding bus stops is not difficult either. When it comes to the rest of the city, you can certainly use your car to move around, as parking spots are aplenty, yet, the majority of people prefer walking around and take in the atmosphere.
Accommodations in Matera, Italy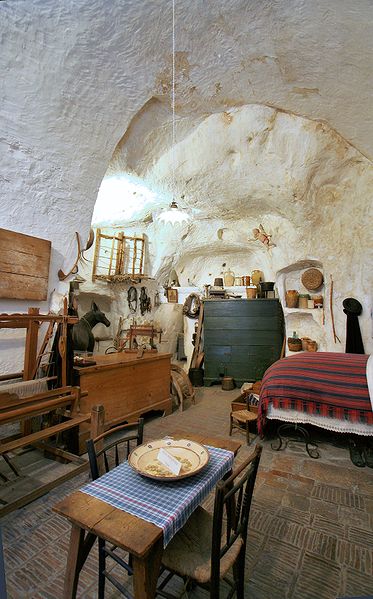 Matera is a fairly large town and an important tourist destination so it isn't surprising to find plenty of good accommodation options. There are several good hotels, as well as some very inexpensive Bed & Breakfasts. However, if you are visiting the city during peak tourist season you might find it difficult to find a decent room. Some good hotels to try are Hotel Sant'Angelo, B&B Casastella, Hotel La Casa di Lucio, Hotel Ridola Matera, Locanda Di San Martino and Hotel Caveoso.
Eating Out in Matera
Both the new and the old city offer plenty of options to enjoy a nice meal. The restaurants in the old city mostly have traditional Italian food and home-style rustic dishes, which only add to the charm of eating in this area. The restaurants in the new city are modern, chic and some may not be up to par. Some great places to try out in Matera are Baccanti, II Convivio, L'Angolo di Dante, La Latteria, La Stalla, Le Botteghe and Oimari. There are several good pizzerias and cafés right before the entrance to the Sassi, all good places to have a light lunch before going in to explore the old city.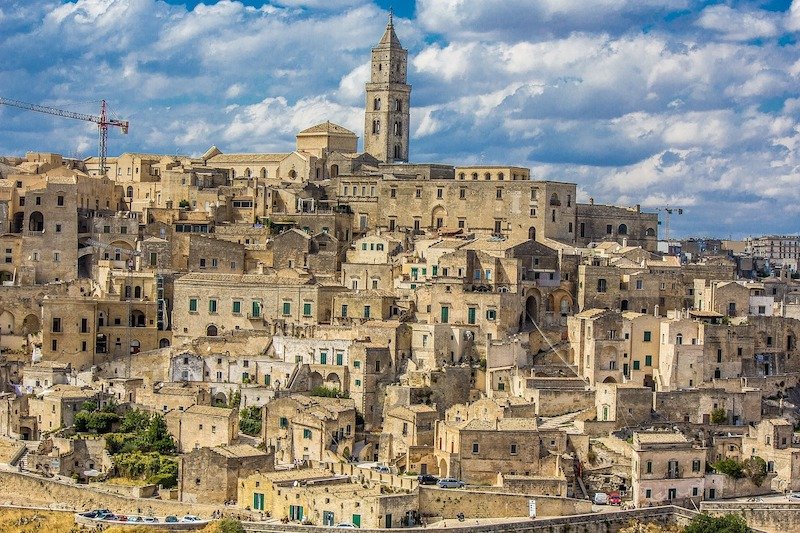 Shopping in Matera
Matera is not really a shopping destination since the city is not famous for producing any local specialties; the specialty here is the Sassi itself. However, strewn around the city there are a few shopping complexes, malls, and chic showrooms in the modern city where visitors can find almost anything. There are also some smaller and more traditional shops in the city that sell excellent Italian wine, some good local cheese, and odd souvenirs for visitors to take back home.