Between the imposing peaks of Mounts Dolcedorme and Cozzo del Pellegrino, stretched between the regions of Calabria and Basilicata you will find Pollino National Park. Pollino is the largest protected area in Italy and also one of the country's newest parks. Pollino's symbol is the Bosnian Pine and this is certainly a place where one can come to feel closer to nature. Running along the mountain massif of Pollino and Orsomarso these lands also touch the Tyrrhenian and Ionian Seas. Visitors to Pollino can wonder over wildlife and spend their time discovering many of the small villages dotted about this area.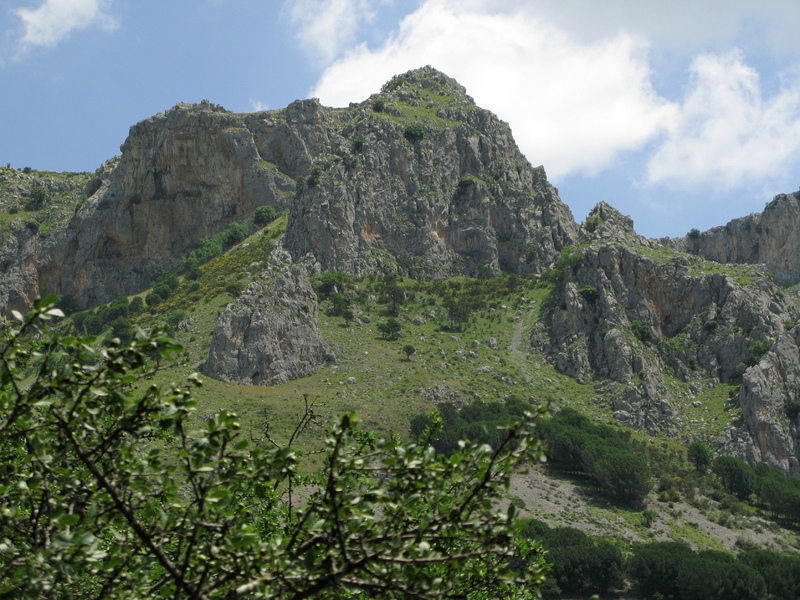 The 1,820 square kilometers of the park are parsed over the provinces of Matera, Potenza, and Cosenza and the highest summit here is 2,267 meters high and belongs to the Pollino Massif. The towns and communities in this area include Cerchiara, Civita, Papasidero, Scalea, Mormanno, Laino Castello, Morano Calabro, Castrovillari and Rotanda.
In some places, like San Costantino Albanese and San Paolo Albanese, there are communities that converse in Albanian rather than Italian. Various remains of species from pre-historic times, like the Hippopotamus major and Elephas antiques, have also been discovered here, mostly in the Valle del Mercure and the Grotta del Romito. You will also want to take the time to visit the streams and rivers that run through this region, namely the Raganello, Coscile, Sinni, and Lao.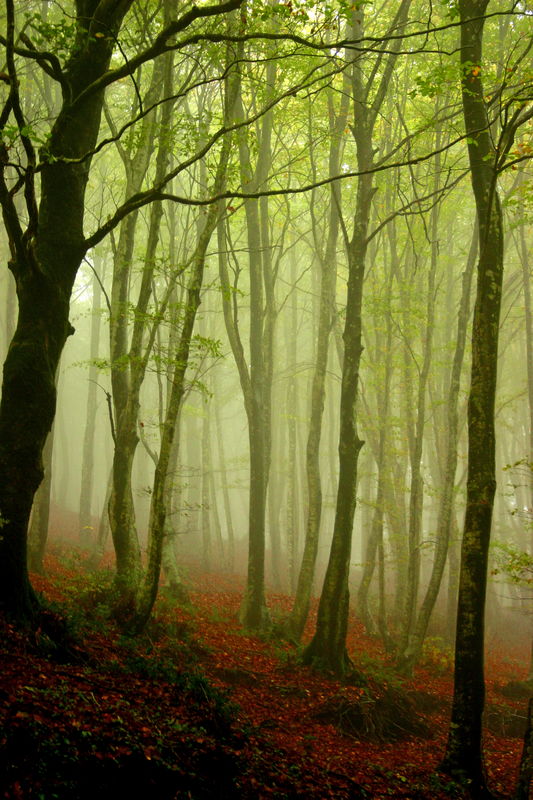 Geography and Territory ot Pollino National Park in Basilicata, Italy
At Pollino National Park you can hike and climb, and observe seas and streams, as well as large, towering woodland areas full of beech. You will also find dolomitic rocks, morainic deposits, caves and gorges, glacial cirques, paleontological sites, and even snow, depending on the time of year.
There are many sites in the area that dates back to Greek times and many of the towns and villages have very interesting historical centers. Towns like Laino Castello boast castles, monasteries, and sanctuaries that are not to be missed.
The territory protected by the national park is unpolluted and quite large and protects several unique and rare species of flora and fauna like the roe deer, golden eagle, and the Bosnian Pine.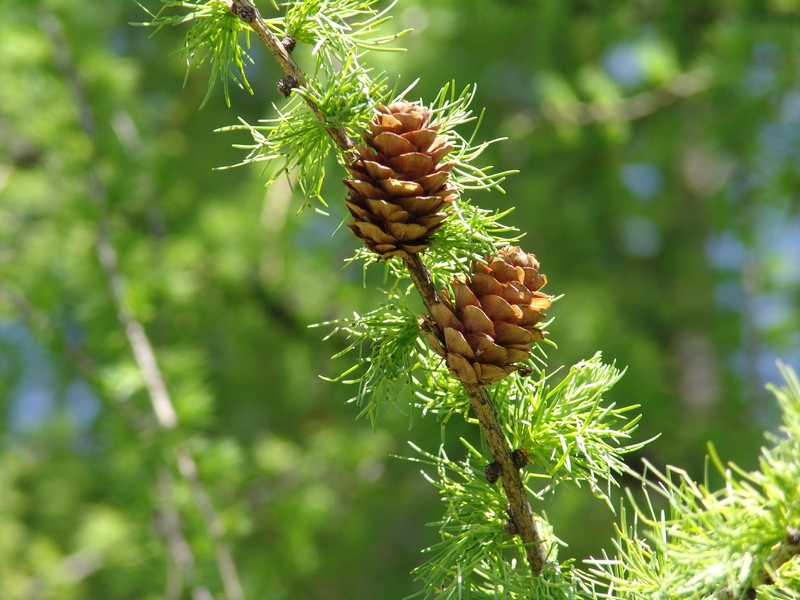 The territory of the national park is mainly mountainous and includes several very high summits made up of the Southern Apennine mountains in Campania and Calabria. The Mount Alpi and the Orsomarso mountains are also quite important.
There are three main mountain systems in Pollino, which are located between the Tyrrhenian and the Ionian Seas. Aside from Monte Pollino some of the other high peaks in the park include Serra di Crispo at 2,053 meters, Serra delle Ciavole at 2,127 meters, Serra del Prete at 2,181 meters, and Serra Dolcedorme at 2,267 meters.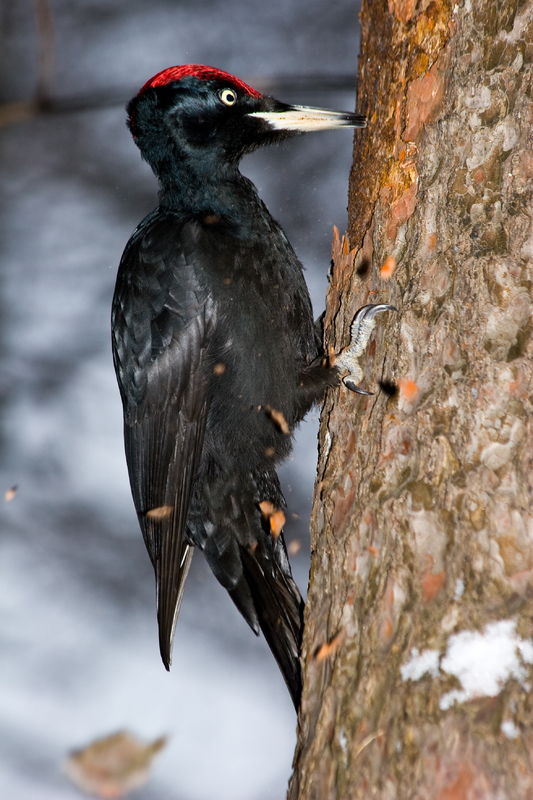 Flora and Fauna in the park
There are several important species of flora and fauna which are found in the national park. The golden eagle can be found circling the skies over the ridges of the park in the Dolomite Peaks. The woods are covered with turkey oak, chestnuts, and beech trees where the Apennine wolf, raven, eagle owl, peregrine, black woodpecker, roe deer, and the Orsomarso make their homes. You may also catch sight of European Otters, Egyptian Vultures, Lanner Falcons, Red Kites, Peregrine Falcons, and Choughs.
The rare pinus leucodermis can be seen on the park's highest peaks. The slopes of the mountains are covered with thick and impenetrable woods of turkey oak, chestnut trees, and beech trees along with many aromatic herbs, fruits, mushrooms, and musk. Various springs of cold and clear water descend into the valleys in these areas which fill up the gorges of Rosa, Lao, and Raganello. There are also many open spaces in the national park where another type of landscape and flora can be seen like orchids, peonies, violets, flowers, thistles, brooms, hawthorns, mistletoes, blackberry bushes, hollies, wild pear, cornfields, and other gentle vegetation.
Tourist Points of Interest in Pollino National Park, Basilicata
In Pollino National Park there are many interesting places that can be explored, which are rich in nature as well as history. For natural beauty head to the valleys like Sarmento, Mercure, Frido, Rosa, Raganello, Argentino, Lao, Fagosa and Pietrasasso, as well as the Piano di Novacco, Piani del Pollino and Mount Alpi.
For areas rich in history, archaeological finds, and culture you can visit Bos Primigenius in the Grotta del Romito, the churches of Madonna del Pettoruto and Madonna del Pollino as well as the sanctuaries of Santa Maria della Consolazione and Madonna delle Armi, the Ventrile Monastery and the Mercure Valley with its Elephas Antiqus.

Some products that are produced in the area that you may want to try during your visit include Pollino Jam, Piccidat Easter sweet bread, Ricotta Infornata, Pecorino, and Paddaccio cheeses, and Pollino Oil and Honey. You will also want to sample Calabria's famous bakery products, Cerchiara bread, and Taralli, as well as the area's soppressata and Mischiglio pasta.
A visit to Pollino National Park is a sure way to discover the culture, history, and natural beauty. In so many ways this is an area that showcases the majesty that occurs when man and nature combine.