When thinking about owning a property in Italy it's nearly impossible not to picture a typical farm house in a rural area, like those you see in Tuscany, surrounded only by hills and an ocean of green grass. This image reflects what the majority of non-Italians look for when they consider buying a home in Italy, however, there is also a fast-growing number of buyers who prefer to own a home within a village. Usually those who choose to live in a town or village,  rather than out in the country do so because they prefer better to be surrounded by the hustle and bustle of other people than the peaceful isolation of the deep countryside.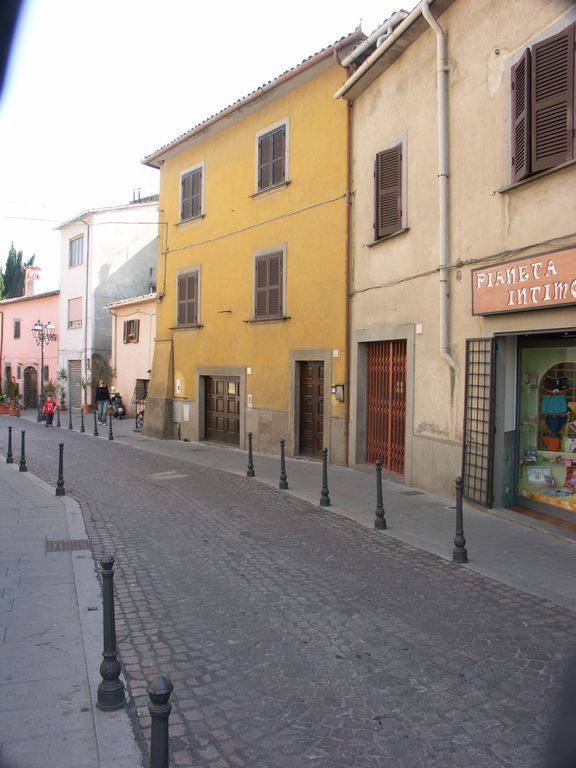 Buyers fond of Italian culture prefer to live in villages or small towns as they offer a greater chance to stay in contact with locals, helping to learn the language more quickly and get a better idea of the lifestyle of the area. This immersion allows for the opportunity to meet some friendly neighbors, which helps them to feel more settled and included when moving far from home.
A village house is generally cheaper than a farmhouse in the surrounding country side. Shops and amenities are nearer, transportation is better and connection to larger cities is more efficient.  If you consider buying within a medieval town you are likely to find village houses or apartments that have pretty much the same features that make farmhouses so appealing: from the thick stone walls – which retain warmth in winter and keep cool in summer – terracotta tiled floors, exposed wooden beams, fireplaces and even a garden if you are lucky.
In smaller municipalities, it is generally easier to get planning permission to modify your home; keep in mind however that it is even easier to get it for properties outside the city or town limits, as towns must abide to stricter planning rules, especially with historical buildings.
Parking close to your home can be tricky, particularly in those beautiful small villages characterised by narrow streets built many centuries ago, when the main transport means were donkeys and horses rather than automobiles. You also need to consider that in historic towns, especially in the high tourist season, you may be woken late at night by the sound of music and town fairs. On the other hand, if you enjoy this kind of life and vitality you can simply join in on the revelry and festivals that include food, drink and music.

With the whole of Italy dotted with thousands of wonderful towns and villages, there is plenty of choice for those who'd like a home in the Italian countryside. You can find villages on high mountains, on hill tops, by the shores of beautiful lakes, on cliffs right above the sea, by the coast: you name it, you'll find it.  If it is a renovation project you're looking for, then you'll be well served as there are a huge amount of homes awaiting to be restored, even whole abandoned, ghost towns that need to be completely reconstructed, where purchase prices are ridiculously low, although you must be aware that all the costs lay in the restoration.
A good example of it is the restoration project of the Sicilian town of Salemi, where homes are for sale for just 1 Euro, although they must be restored in accordance to strict rules. These regulations include keeping the home's original features and hiring only local renovation companies. Or take the example of the town of Calitri in the province of Avellino, Campania, a town that was abandoned after the earthquake of 1980 and that has now nearly come completely back to life.
If all you desire is a beautifully restored home without all the hassle of renovation, you can also be happily satisfied. Apart from the myriads of completely restored town houses and apartments you can get your hands on any number of medieval watchtowers, castles, mills and even deconsecrated churches. When renovated these buildings are either split up into smaller apartments or sold whole to those whose budget allows. By buying a home in one of these unique structures you not only get to enjoy the architecture of these places but also get to help preserve a piece of history and culture.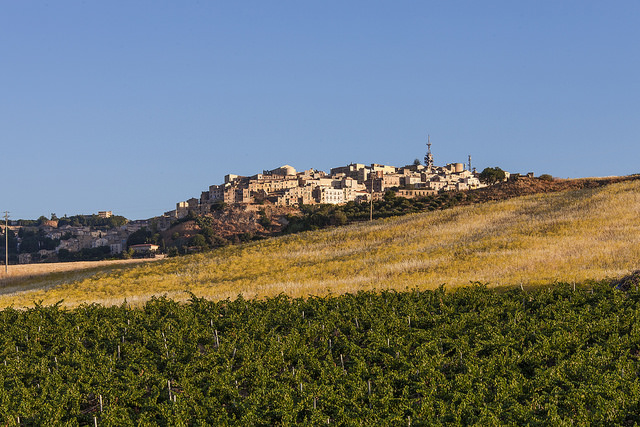 From north to south you can find stunning small towns in Italy where you can put down roots. Each has its own history, culture, food and traditions. Just pick the one you prefer and get started on finding out all the wonderful reasons why buying a home in a small Italian town is a great option.
See also
City or country ?
Summer in small towns in Italy
By Christiano