Milan is known for a lot of things. Thousands of tourists visit the city each year to check out to see its beautiful piazzas, museums, boulevards, and churches. Of course, when visiting Milan you can also enjoy some marvelous cuisine. Known as the fashion capital of Italy, Milan is also a city that has plenty of good places to eat. In this post, you can see some of the best restaurants in Milan!
Best restaurants in Milan
Restaurants in Milan can be over-the-top, but also simple and rustic. There are so many places to dine out in the city that most visitors get confused with the number of choices they have. Given below is a list of some of the best places to dine out while in Milan.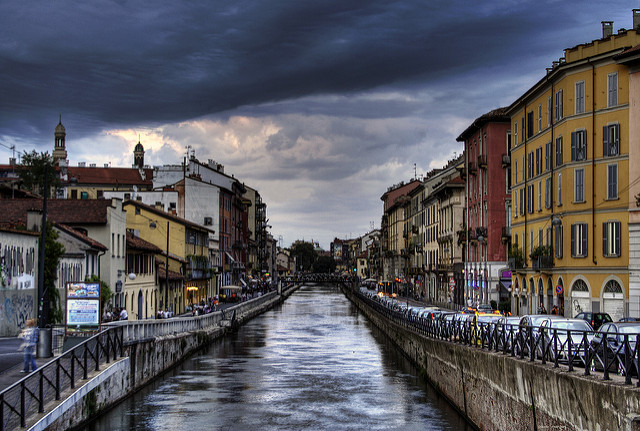 Ristorante Da Giulia
Ristorante Da Giulia has been one of the best restaurants in Milan for a good while. The restaurant offers delicious Mediterranean cuisine with a special twist and it is considered one of the best places to eat fish in the city. Choose it if you like home-style, rustic food, and a welcoming, friendly atmosphere. Their pasta, fish dishes, and desserts are to die for.
Antica Trattoria Della Pesa
The restaurant is known for its chic interiors and the savvy crowds it attracts. Opened in 1880, it is the place to go if you are after typical Milanese and Northern Italian cuisine. Although quite expensive, those who are looking for a place to celebrate a special occasion can definitely come here. The restaurant serves traditional Milanese dishes: think risotto alla Milanese or polenta with ossobuco, cassoela, tripe soups, and delicious warm zabaglione for dessert.
Chocolat Milano
A very popular place among chocolate and ice cream lovers, Chocolat Milano is not only home to fantastic artisanal gelato, but much more. You can enjoy breakfasts and lunches, or some of their fantastic gelato flavors, like chocolate in balsamic vinegar, aniseed and cinnamon chocolate, and even basil and lemon. They have an endless variety of chocolates, milk, as well as dark and they, also serve a few light snacks.
Bebel's Ristorante
Bebel's Ristorante is both smart and casual and is a hot spot for the city's most fashionable crowd and journalists. The restaurant serves traditional Lombardia dishes, pizzas, and good Italian cuisine. They have a variety of cheeses, cured meats, salamis. Their specialty is grilled fish along with perfectly made risotto. Definitely must be on the best restaurants in Milan list!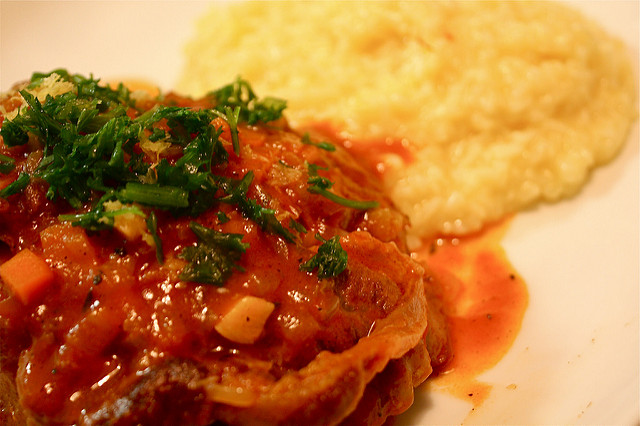 Torre di Pisa
For those who love Tuscan-style cuisine, Torre di Pisa is the best place to visit in Milan. Located in the trendy Brera area of Milan, Torre di Pisa serves a good variety of dishes, for quite inexpensive rates. Some house specialties to try at the restaurants are antipasto misto, penne alla puttanesca, battuta alla senape and the Fiorentina style steak. Meat is the specialty of the restaurant so any meat-based dish here is delicious. Lemon sorbet with a dash of vodka is the perfect way to end a perfect meal.
Shambala
Shambala is a Vietnamese restaurant, designed in an appealing 1920s style, filled with silk cushions, dim lights, and candles. The restaurant is famous for its authentic cuisine and serves some great seafood dishes. They have delicious appetizers, spicy rolls, filet mignons, vegetarian dishes, stir-fries, and seafood platters. There is also a good cocktail selection. Shambala is quite expensive, but for those who love true oriental cuisine, this is definitely the place to come.
Enoteca Decanter
Enoteca Decanter is located in the Corso Sempione and is the right place to go for a more relaxed type of evening. This is a restaurant built around the theme of beer, so it comes as no surprise it has an immense beer list. Enoteca Decanter is also a popular micro-brewery, so trying one of their very own brews is a must. The menu includes dishes that use beer in the recipes and makes for quite a different gastronomical experience. Beer tasting sessions are also arranged, but advance reservations are required.
Trattoria Milanese
Trattoria Milanese is located in the beautiful, central area of Milan's Navigli. Dishes served here are hearty, rustic, and unpretentious and the portions are generous. Some good dishes to try at the restaurant are zampone with lentils, risotto Milanese, Mondeghili, and foiolo; and for dessert zabaglione. The various rooms at the restaurant, which are lined with communal tables, tend to get quickly filled up with businessmen and women at lunchtime, all flocking there to get their share of home-style cooking. Definitely, a must-try of the best restaurants in Milan!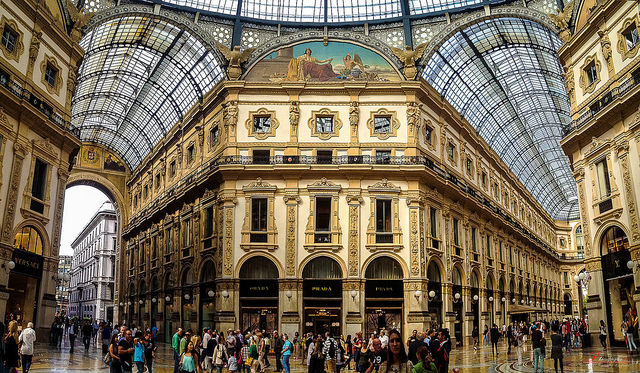 New spots, yet on the list of best restaurants in Milan
If you fancy trying something new while in Milan, you could check out one of these newly established eateries, selected recently by the Italian Vanity Fair. Let us know which one you bet will soon become a must for all foodies visiting the city!
Mio, Bar and Bistro at the Park Hyatt
This is the restaurant of Milan's Park Hyatt, located near the Galleria Vittorio Emanuele. It is trendy, yet classic in its interiors and attracts the crème de la crème of Milan rich and beautiful.
Björk Swedish Brasserie
The place started as a store selling Scandinavian products and objects but decided last year to become also a restaurant. Food is typically nordic and includes errings, caviar, venison, and loads of snaps!
IYO
This is a fantastic Japanese restaurant, the only ethnic eatery in Italy to hold a Michelin Star. Of course, there is sushi, but IYO's winning card is bringing together Japanese and Italian cuisine: quail eggs embraced by delicious salmon, and fish eggs served with truffle shavings.
Pier 52
A good place for a romantic dinner with your partner, Pier 52 offers delicious traditional dishes and some incredible signature dishes, such as grilled octopus with capers and buffalo mozzarella and vegetable tempura with oysters.
For now, these are the best restaurants in Milan that we wanted to highlight, that deserve your attention! We'll keep updating our list in the future as well!