If you're visiting Italy, Milan has much to offer and is well worth a stop. The city is considered the Italian's capital of business, fashion, music and design and it certainly has a lot to show for it.
Located south of the Italian Alps, Milan is home to one and a half million people, and is relatively close to several other popular towns, such as Venice and Florence, as well as  great skiing resorts, such as Livigno, and the stunning Ligurian coast. Each of them are just a few hours away, which makes Milan a great place to live, or to use as a touch-base to visit some of the most beautiful areas of Northern Italy.
The History of Milan
The first mention of Milan can be traced to the year 222 BC, when it was attacked by Roman legions, and the residing Celtic tribes were defeated.The Romans had developed an interest in Milan because of its key position on trade routes, a factor which had led to a quick development of the area.
Over the centuries, Milan often suffered under the power of foreign domination: in 1535 the city fell under Spanish rule, and in 1713 it became Austrian.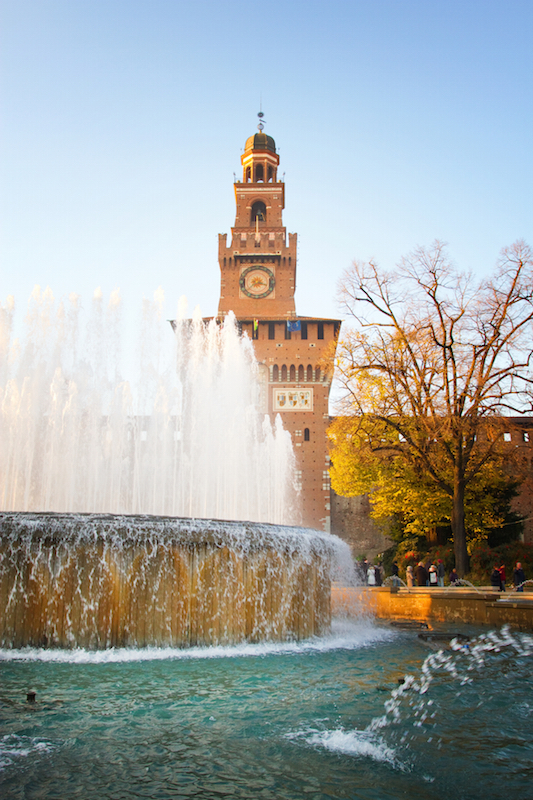 In 1802, it was named capital of Napoleon's Italian Republic. Two years later, Bonaparte was crowned King of Italy in the city. Following the final defeat of the Corse general, Milan briefly returned to the Austrians, who were chased by Vittorio Emmanuele II in 1859. Two years later, the new kingdom of Italy was declared, and Milan became part of it. To commemorate its first Italian king, the beautiful Galleria Vittorio Emmanuele II was built near Piazza del Duomo: today, this amazing Galleria is one of the most popular places in the city. As you can see, history and its treasures alone could count as an excellent reason to visit!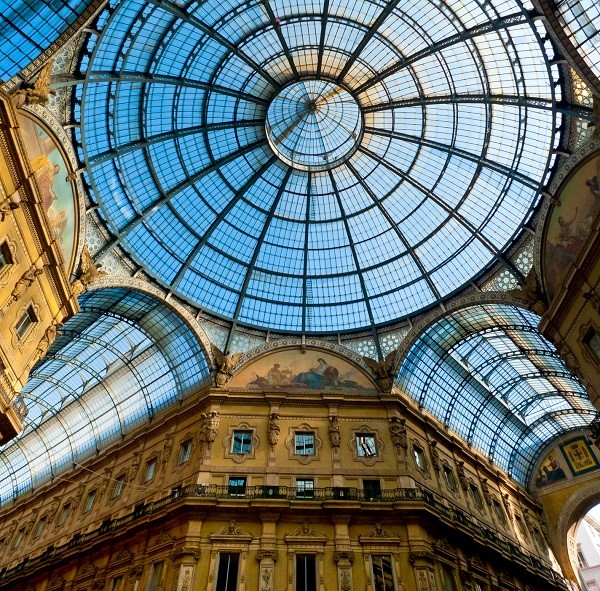 Milan is also home to the world-renowned La Scala Opera house, Leonardo Da Vinci's Last Supper and to the Duomo, Milan's amazingly famous Gothic Cathedral. More interested in fashion than art? If you're in Milan, you have nothing to worry about, as the city is home to the shops and boutiques of Italy's most important fashion designers, mostly located in the famous "quadrangle of fashion," near the center.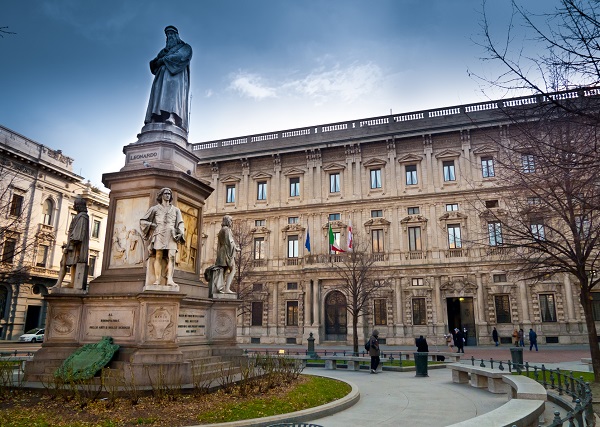 Italy's leading Stock Exchange, La Borsa di Milano, world-class music conservatories and the nation's most important design schools are also all located in the Lombard city.
Currency: The currency used to be, of course, the Italian Lira; however, the Euro was introduced in 2001.
Dining: Risotto alla Milanese (yellow-saffron rice), ossobuco (veal shank) and cotoletta alla Milanese (fried beef chop) are among the most typical dishes of the city.
Transportation: Taxis, buses, trams and subways are available.
Weather: Warm weather prevails from June to September, averaging temps of 75 to 85 F (20 – 30 C). Winters are cold, but Milan rarely sees snow. During winter, the temperature averages 30s to 50s F (0 to 10 C).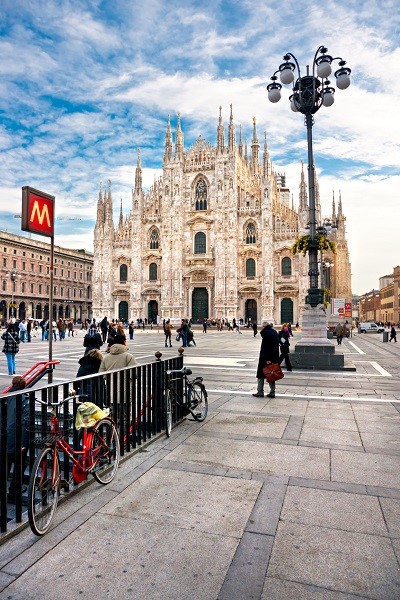 Grocery Stores:
Here are a few of my favorite places around Milan to find unusual ingredients. Many of these are ethnic, but don't forget to explore local "botteghe" for traditional, fresh and delicious Italian ingredients and produce!
Esselunga – This is a supermarket chain, where you can find a bit of everything. You can find non-typically Italian ingredients like sour cream, pancake mix or tofu in most of its branches.
Super Polo – Although it is a bit overpriced for some things, Superpolo is a must for all those who wants to buy organic in Milan.
Lanka Grocery in Via Cesare da sesto, 21 – near Piazza Sant'Agostino. There are a couple of Sri Lankan stores there, but this is the best. They have a great variety of spices, coconut milk, Thai curry pastes, Basmati/Thai/red rice, soy sauce, and much, much more at very low prices.
A Peruvian stand where the Naviglio Grande meets the Darsena. They have very hot and rare rocoto peppers and sauces, and Peruvian potatoes. Nice folks.
A tiny Phillipine grocery in Corso di Porta Ticinese beside the Colonne San Lorenzo, near the big arch. They have many things including crunchy peanut butter, sweet potatoes, pancake mix and syrup, masa harina, and much more.
Kathay in via Canonica, 54. They have more than Chinese foods and condiments, like Thai, mexican, Indian, etc… They also offer hard-to-find fresh foods, like long beans, and other Chinese vegetables. You can also find many low priced cooking utensils in chinatown, like woks, and chinese cleavers.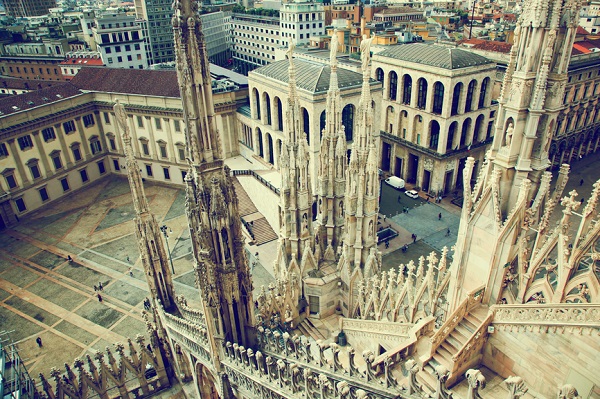 Milan brings history and modernity together. Whether you'd like to learn interesting historical facts, tour amazing sites or just visit the design shops and boutiques located in the center of the city, Milan should be added to your travel plans pronto! Don't forget that there are many great day trips you can plan from the city! Once you've seen the city, you can plan day trips from Milan to Lake Como, Lake Garda, or down to Emilia Romagna as well!
Edited by Francesca Bezzone