After 199 closed, the iconic theater has reopened. And it was sold out right away.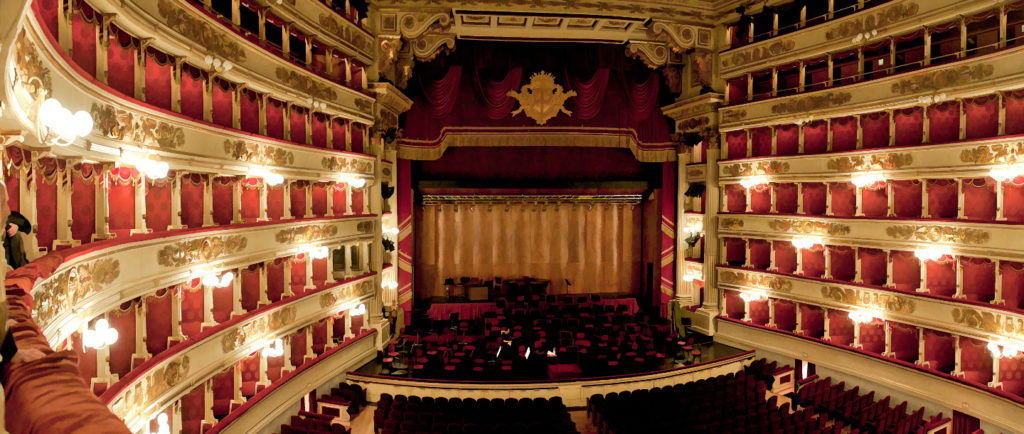 May 10th marks both the 75th anniversary of the Theater La Scala and the reopening after the pandemic. Indeed, a great way to celebrate.
The details
The first concert is on May 10th at 7PM. That's when Riccardo Chailly will go on stage, directing music and notes by Verdi, Wagner, R. Strauss, Purcell, and Čajkovskij. Meanwhile, director Riccardo Muti will celebrate the Theater La Scala with his own talent on the evening of May 11th. Both concerts are already sold out.
But no worry. In fact, more events are in the schedule, but only for streaming. The next one up is L'Italiana in Algeri, an opera by Gioacchino Rossini, on May 23rd. In fact, Covid restrictions still apply for the theater. And the events in person need to be planned in advance. Even for the public. Because the venue can host up to 500 people, always wearing a mask.
Furthermore, the opera season is supposed to start on December, 7th, 2021. And hopefully, it won't only be in streaming.
How you can watch the reopening
The two shows are available on the platform RaiPlay, starting from Wednesday, May 12th. This is the link to access it.
The Theater La Scala for inclusivity
There isn't a more popular and international.l venue than the La Scala. But this theater also sets an example. And not only for the art and show buffs. In fact, the famous venue is aiming at closing the gender gap. The superintendent, Dominique Meyer, believes in these inclusivity goals.
"This is the right moment to make things right," Meyer said, "we need to make young girls realize that, if they have talent, they will get an opportunity. Even in the orchestras."
To begin the road to gender equality, orchestra director Susanna Mälkki was on stage on April, 23rd, albeit streaming. And, in summer, the theater will host a ballet by choreographer Natalia Horecna. Hence, more female directors but also female composers -and everything. But the inclusivity path has just begun.
"We only have two women in the directing board," Meyer said, "when there will be an open spot, we will increase the female presence in the hierarchy." More hierarchy to take down the patriarchy, right?