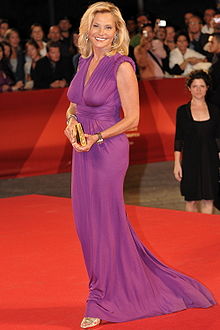 Simona Ventura stole the scene in Italian television, becoming a famous name and a bankable host for the networks. Ventura started her career with small appearances on local TV stations, like most in the business. Her first break came when she started working at Mediaset, and her public image gained more national exposure, exporting her from her native Turin. At Mediaset, she had some interesting jobs and developed as a host. She worked with the best in the industry, but mostly she shaped her own style. In particular she participated in the "lene" (reservoir dogs) which introduced her into Italian homes. This is a satiric TV live show that attacks the political system at every level, with the hosts all wearing black just like in Tarantino's film of the same name. From that experience, she was ready to go to the next level and become a top lead host.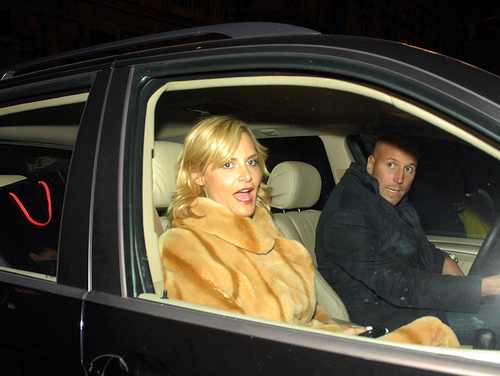 The opportunity presented itself with the extremely popular soccer-based show "Quelli Che il calcio…", which follows the games without showing them, while people in the studio have fun, sing, and perform sketches. Ventura and her people took the show from its soccer-driven content to one more centred on gossip and live entertainment. The formula worked and it was a very popular programme for the satellite networks that broadcast all the games live. The new format allowed more access to talent, and at the same time it created the base to launch new personalities. The show debuted a special, privileged group of people who surround Simona Ventura and can be considered part of her own team of talents.
Based on her extremely high popularity, Ventura was offered a position as host and organizer of L'isola dei famousi (The island of the famous), basically the Italian version of Survivor. The key concept is to gather some celebrities or so-called celebrities together on a deserted island. This reality show was incredibly popular, and with every episode Ventura gained more and more television power. She was asked to host the number one television event – the musical festival of Sanremo; her edition was below the expectations of the producers but that didn't affect her career, as she added another presence to a very popular musical reality show: X Factor.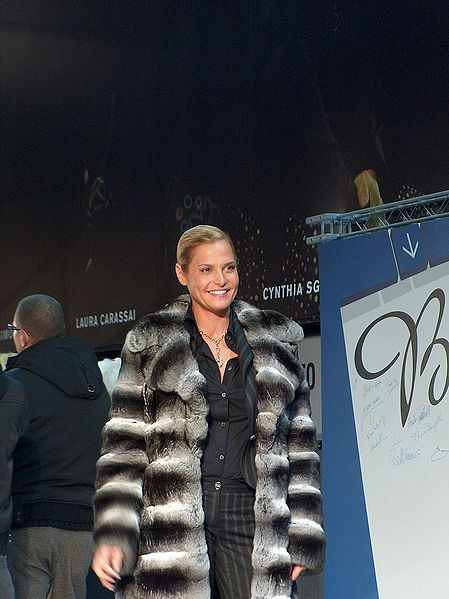 Simona Ventura has a somewhat aggressive and loud style that conflicts with other popular female television hosts, and although she is always extremely high in the ratings, criticism of her equals her praise. Too often she comes across as spoiled and arrogant, although recently she has tuned down a little, which may be at least in part due to her age, she seems to be maturing as a person and a host.
She married and then was divorced from soccer player Stefano Bettarini and their relationship has often been brought to the forefront of the media by them, creating a soap opera which has been quite a bankable production for them. One way or the other their television careers have crossed each other often, perhaps a sad comment on the modern approach of using TV to commercialize their private life. In this case, at any rate, Ventura seems to be weathering it all in her typical brash style.
So far Simona Ventura has won 9 Telegatti (TV awards) and several Premi Regia Televisiva (TV Direction awards).
In 2010 Ventura introduced her own personal web television, which was met with great excitement by her fans.