Without the shadow of a doubt, the origins of modern Italian flooring and tiles lie in ancient Greek and Roman traditions. The range of floors and  tiles you can find in Italy is endless: from terra cotta to marble,  from simple stones to hand-painted ceramics, their variety is synonym with a true form of art, known and practiced in the country since the earliest times of its history.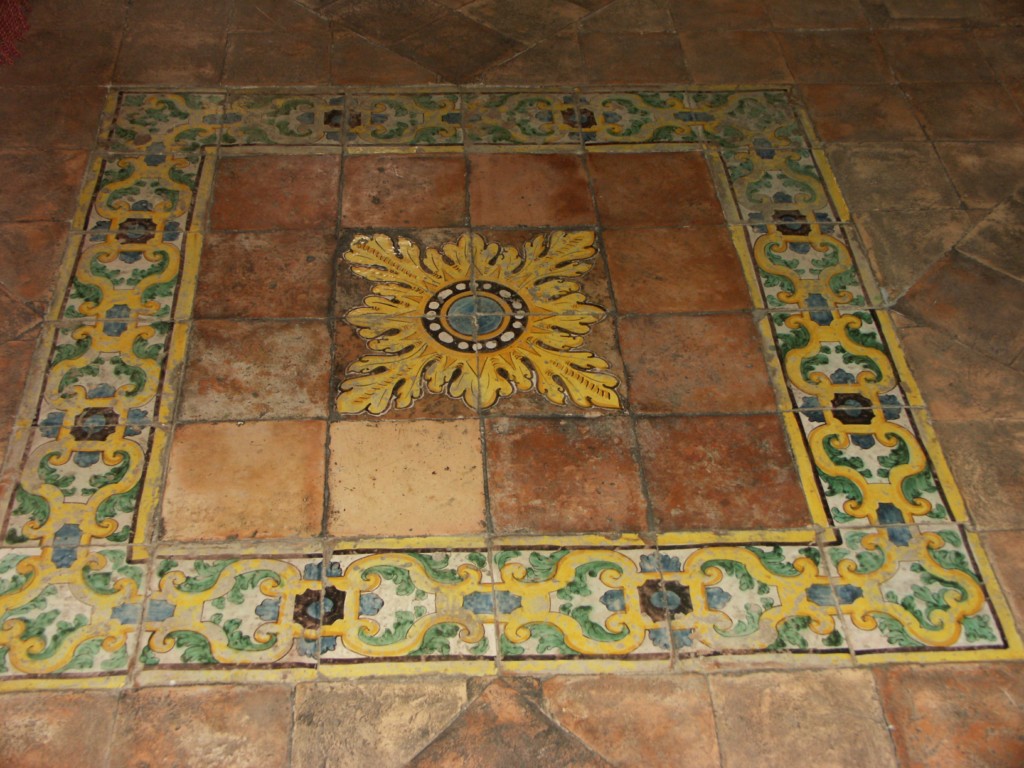 Italian Tiles and Floors in History
In Roman architecture, tiles made of terracotta, marble, maiolica and stone were largely used in homes, palaces, and public places.
Later, during the Middle Ages, and the Gothic period in particular, cathedrals floors were renowned for their beauty and wealth of colors and artistry. Stone and terracotta tiles were then particularly en vogue, and their style and production showed a marked improvement in craftmanship.
In fact, in the Middle Ages, Italian floors reached a whole new high in decorative standards, largely thanks to marble and other hand-made decorative tiles. In the 12th and 13th centuries, the art of tiles productions and floors was greatly supported by the requests and necessities of the Papacy: churches and papal residences' signature floors were characterized by geometric designs created with different varieties of marble tiles, which became a chief feature of the papal city.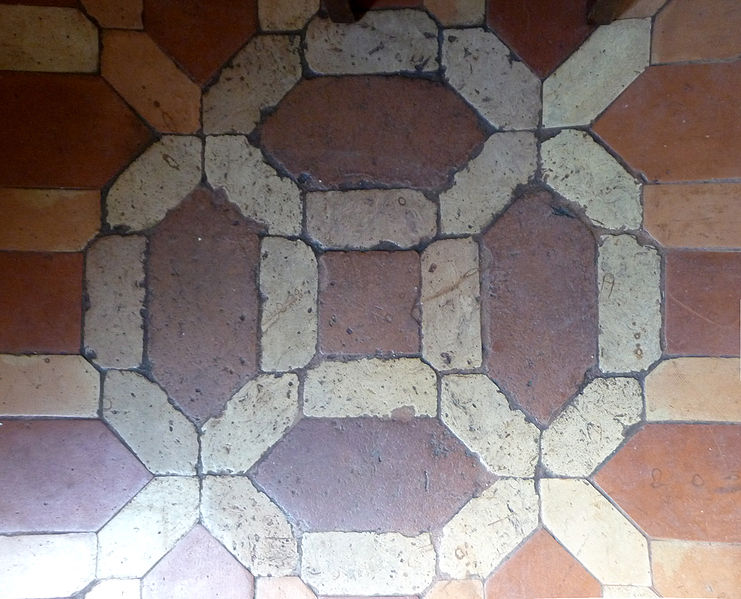 The chapel of Saint Petronio in Bologna is one of the first well-known examples of artistically designed floors. It was created in 1487 by Pietro Andrea da Faenza. Soon, thanks to the encouragement of both clergy and nobility,  the use of designer tiles in Italian floorings in villas, churches and chapels became common all over the country.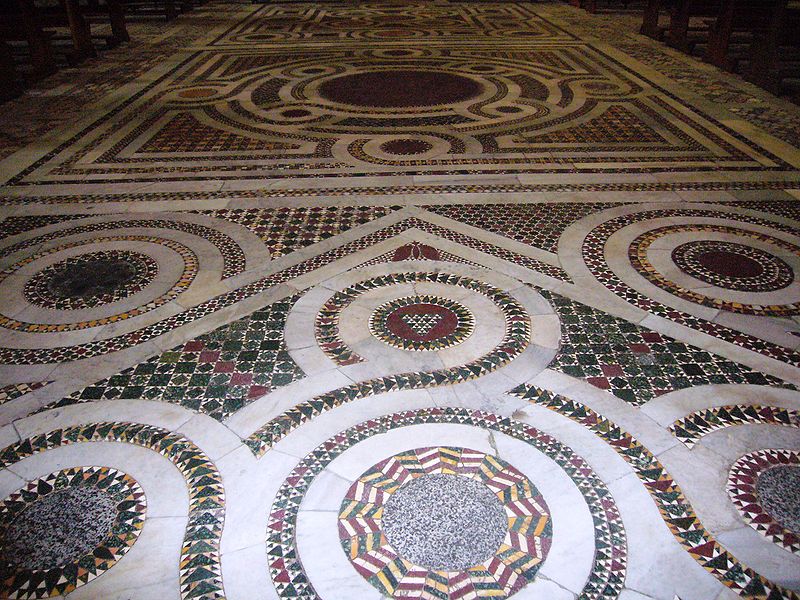 But even before artistically designed tiles came into prevalence, a well-known Roman family, the Cosmatis,  had already begun creating geometric decorative mosaic flooring. Their products became so successful that became associated with a tiling and flooring style, the Cosmatesque, a sort of cut-work technique with complicated patterns of inlaid colored marble, other stones, and glass in triangular and rectangular shapes.
One of the most vivid examples of their excellent craftmanship and creativity can be seen on the floors of San Jacopo alla Lungara.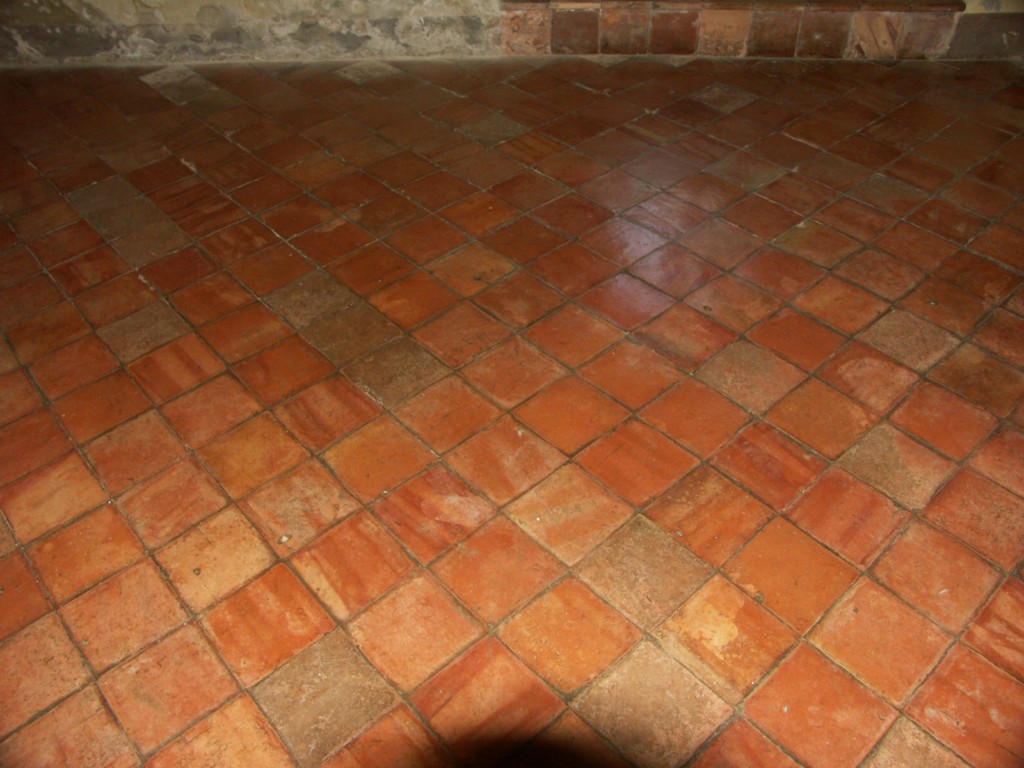 Italian Terracotta and Marble Floors
In today's Italy, terracotta and marble floors are among the best liked options: they are naturally sourced or created, and relatively easy to maintain.
Italian terracotta tiles, are often still made in the traditional way, using a mould, baking the clay under the sun first, and then in a kiln. These tiles are cosidered very valuable because of the degree of skill required in making them. Italian terracotta floors, when laid out professionally, can give warmth to any part of the home, because of the earthiness usually associated with their range of colours, spacing from bright, earthy oranges, to darker reds and warm brown hues. Their unevenness in shape and colour is not considered a defect, but part of their appeal.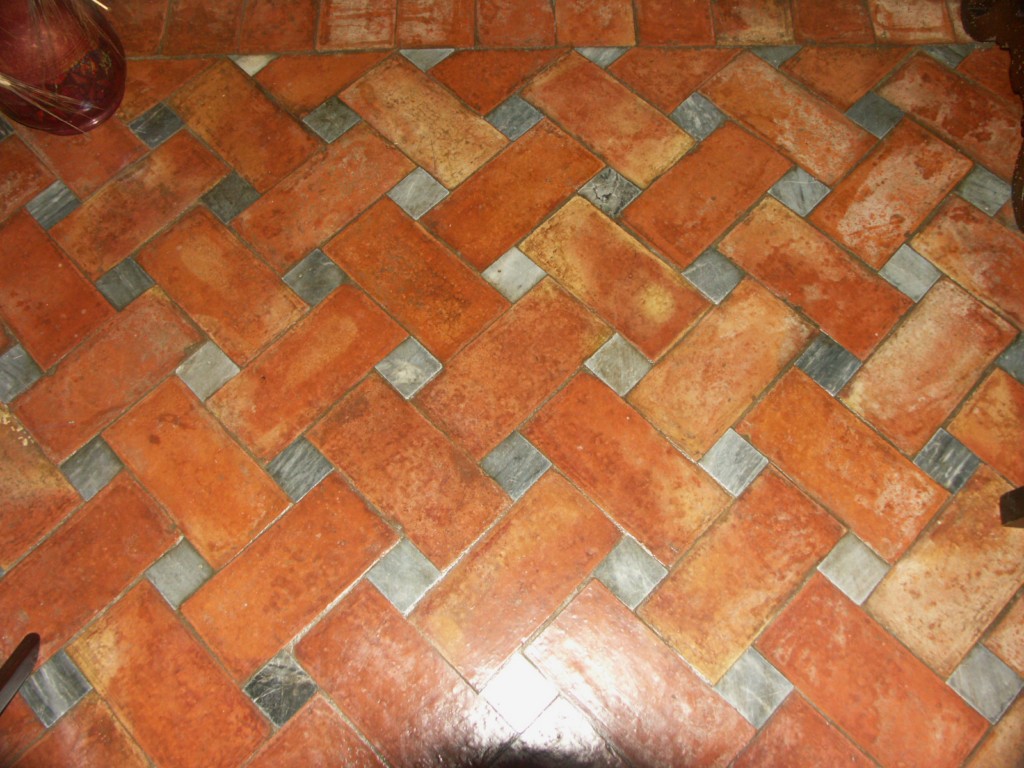 The arrangement of  terracotta tiles is also very important:  they can be placed following a spina di pesce pattern (literally, fishbone pattern, but commonly translated in English as herringbone pattern), which creates a pattern closely resembling that of a herringbone, with the head of one tile attached to the side of another. They can also be placed a correre, the classic brick wall look, with tiles on one row ending at the middle of the tiles in the rows above and below it.
Thanks to modern finishes, Italian terracotta floors can be used everywhere in the house: from the living room to the bedroom, from the kitchen to the outdoor areas of the house. They are easy to maintain, and a joy to walk on.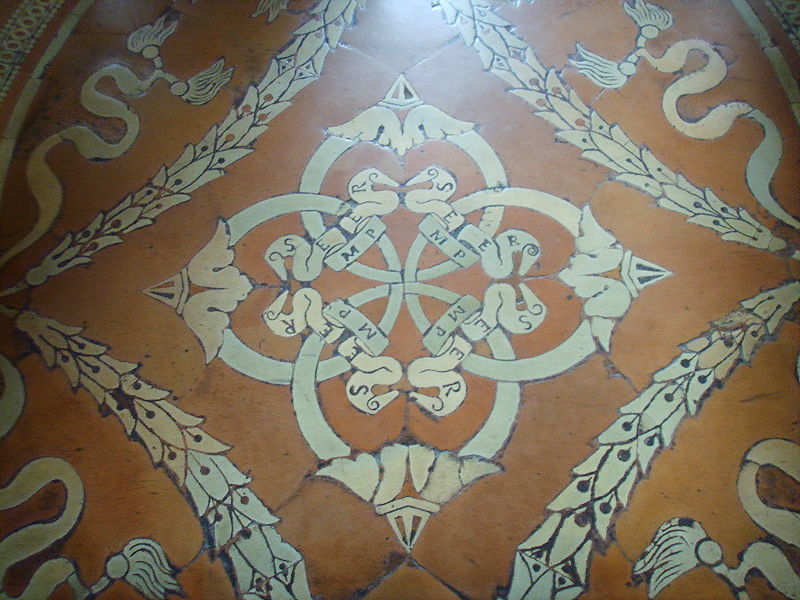 Authentic Italian marble floors can be very expensive, but they truly create value for money when considering their beauty, ease of care, and durability. While in Roman antiquity exclusive shops and artisans were involved in the Italian marble industry, marble floors today are more or less widely available. Yet, they are considered a symbol of luxury, not just in Italy,  but all over the world.
Marble in its naturally occurring form has veins and grains, and different slabs end up looking quite different because of this characteristic,  adding to the charm of marble-tiled floor: Italian marble furthers this charm with a tinge of history.
Michelangelo's David was carved using the famed Carrara marble, which comes from the homonimous city. Carrara is a big centre of the Italian marble industry even today, as is Seravezza, which became particularly known for the quality of its quarries especially in the last couple of centuries.  Some of the better known Carrara marbles used in tiles are Bianco, Calacatta, Statuario, Cremo Delicato.
Stone, Ceramic and Hand-made Tiles for Italian Floors
Italian stone floors are also quite popular. Granite,  Tuscan travertine, onyx, basalt, sandstone and limestone are used to craft talian-style floors, chiefly because tiles made of these stones are usually more cost-effective than marble, and come in a larger range of colors, patterns, sizes, and shapes. Exotic and durable options, like the lava stones tiles from Etna, are also available.
Italian ceramic tiled floors are known across the world for the delicacy of their design. They are available in innumerable varieties and styles, from glazed to hand-painted,  from natural to decorated. Since the most ancient times,  ceramic tiles have been considered a true form of Italian artistic expression, which helped joining the utilitarian aspect of their role, to the beauty of their look.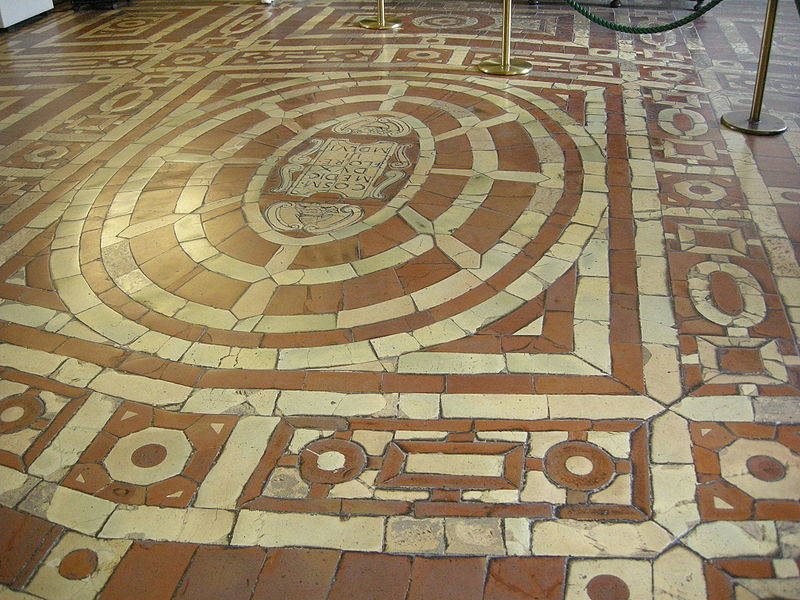 Technological improvement made it possible to create ceramic tiles of different thickness and sizes, which are resistant to impact and heat. The real charm and beauty of Italian ceramic floors lies, however, in the versatility and innovative nature of their design, as well as in the talented hands of the artisans producing them: they still carry on the age-old tradition of painting and screen-printing to decorate precious hand-made tiles with exquisite designs.
The beauty and appeal of Italian floors and pavements does not lie in their physical appearance alone. It does not lie in the sheen of Italian marble, nor in the strength of Italian granite, in the glaze of Italian terra cotta, the design of Italian hand-made tiles. The charm of getting Italian tiles for your house's floors lies in the opportunity to bring yourself closer to a piece of Italian history, and keep alive centuries of traditional artisan work.
See Also  Italian Hand Painted Floors
Edited by Francesca Bezzone