Italian Tiled Floors: Masterful Designs
Similar to the situation for Italian doors, there is a strong interest in conserving antique or old floors, in particular the terracotta floors that are found in old villas or farmhouses in Tuscany.
These original terracotta Italian floors were hand made and thus the tiles tend to be irregular in shape and color. The fact that they may show signs of age like chips or stains is considered an attribute rather than a fault. Depending on the clays that were used to manufacture them, their colors may vary from pale yellow to salmon pink, from the multi shaded colors of the Lombardy region to the Tuscan red. Nowadays there are numerous manufacturers that produce tiles with the characteristics of the antique tiles. For those which are made by hand, the prices range between $40 and $80 per square meter.
The industrial tiles that are also very attractive and reproduce the colors and shapes of the antique hand made tiles are priced somewhat lower. The shapes that are most popular are the rectangle 15 x 30 cm or else the large squares measuring 30 x 30 cm. Italian Terracotta tile floors are easy to care for. Normally, they can be washed from time to time with plain water, and occasionally waxed with a light neutral product. These floors give a warm and welcoming atmosphere, and a room is already partially decorated with one of these beautiful floors.
The products of the Italian tile industry are of the highest quality and do not discolor or show signs of wear and tear in heavy passage areas. The quality is the result of centuries of experience in making ceramic and terracotta tiles, and Italian products, while more costly than those of newer producing countries on the international scene, are fully worth the premium because of the their exceptional quality and design.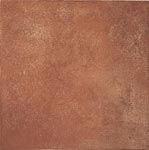 The origin and authenticity of Italian tiles is guaranteed by the mark "Ceramica Artistica & Tradizionale" (Artistic and Traditional Ceramics) that covers output of the "cities of ceramics" that have grouped themselves into an association promoting quality and value.
The cities in this association are: Albisola Superiore, Albissola Marina, Ariano Irpino, Ascoli Piceno, Assemini, Bassano del Grappa, Burgio, Caltagirone, Castellamonte, Castelli, Cava de' Tirreni, Cerreto Sannita, Civita Castellana, Deruta, Este, Faenza, Grottaglie, Gualdo Tadino, Gubbio, Impruneta, Laterza, Lodi, Mondovì, Montelupo Fiorentino, Nove, Oristano, Orvieto, San Lorenzello, Santo Stefano di Camastra, Sciacca, Sesto Fiorentino, Squillace, Urbania, and Vietre sul Mare. To be able to use this mark individual producers must adhere to the highest level of quality standards.
It is difficult to make a selection of the most representative manufacturers of floor materials in Italy because of the tremendous number of companies and the magnificent range of quality products.
For illustrative purposes, these are just a few of the many. From the well-known manufacturing area of Faenza, the classical manufacturer of terracotta tiles is Cotto Faenza. The manufacturer Lea makes a multi tone brown-grey tile called Terra del Bosco (Earth of the Forest) that has a sophisticated, but warm tone.
Of course, if you are searching for authentic antique Italian tiles, there are a few dealers that have specialized in this field. In a recent issue of Bravacasa magazine, the following were listed, but we do not have any first hand experience with any of them. At Forte dei Marmi, there is Guido Frilli who apparently supplies architects and antique dealers.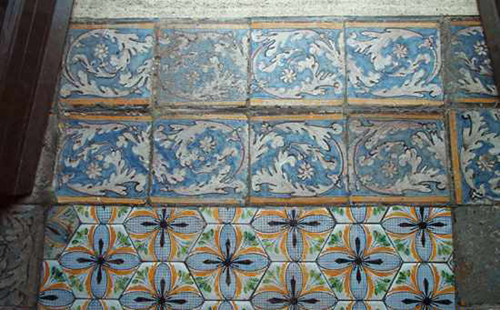 Other dealers are Nicola Tarulli at Cava dei Tirreni near Salerno, Campania region, while at Viterbo in the Lazio region there is the store Antichita Fiorillo.
Italian garden and terrace furnishings for relaxed living
Style and design in Italy now look beyond the walls of the home alone. Increasingly, terraces and gardens are being turned into attractive and comfortable living areas, substituting the living or dining room during the spring to autumn period, and representing a place for the family to meet or to entertain guests.
Numerous producers of garden and terrace furniture offer standard and custom made pieces to fit all needs. For example, the company Le Terrazze which has as its motto "Style in the decoration of the outdoors" has created unique and functional outdoors furniture suitable for creating unique garden, terrace and patio atmospheres. The company Tartaruga also aims at decorating outdoor spaces. The articles range from furniture to flower boxes, and are made of treated pine wood so that they do not deteriorate over time.