The seaside is a favorite destination for all those choosing Italy for a summer vacation. Beaches during the summer can get overcrowded, but remain pretty organized, so that people can enjoy some deserved relax.
There are several types of beaches in Italy: sandy beaches, rocky beaches, gravel beaches and cliffs. Some are free, while others require the tourist to pay an entry fee, as they are managed by bathing establishments and a sum of money is due in order to take advantage of some services they offer.
It is true that rules and life are totally different between free beaches and organized establishments, but there are some common basics that should always be followed. Italians conform with them, in name of social awareness and respect for others. Other rules are dictated by law and you could end up with a fine if you don't respect them!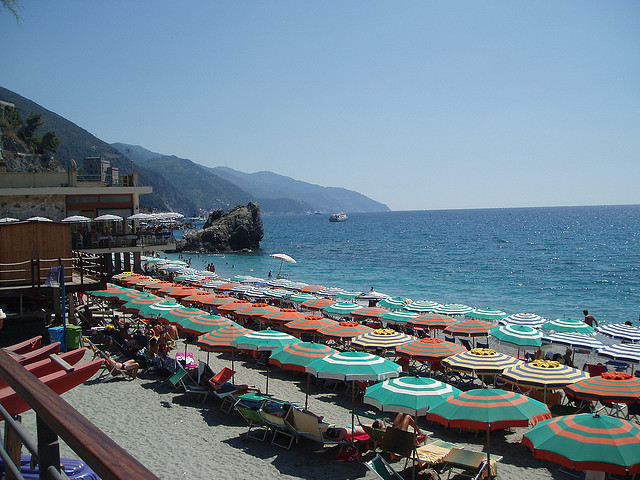 Going into bars without clothes
Entering a public place wearing only a bathing suit is not always a no-no, as there are cafeterias and beachside restaurants which may not impose a dressing code. It is though, considered extremely rude, especially if eating around a table, for reasons of hygiene, as well as image.
Litter
Everybody with a bit of common sense knows that litter must be collected. Littering is strictly forbidden by law even if, unfortunately, many people do it.
Dog-friendly beaches
For all those who have dogs and want to bring them to the beach, Italy is a good place to be, but there are some rules to be followed.
More and more beaches, all over the country, have become pet-friendly. Usually, animals are not allowed in private bathing establishments, but it has become increasingly common to find, even in these, areas designed for people with pets. The number of regions which have beaches allowing the presence of pets amounts to 14. Here is a list of some famous beaches where you can bring your four legged friends with you: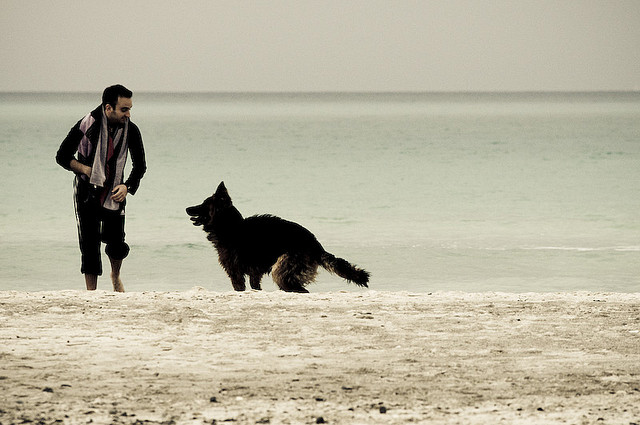 Liguria: you can find pet-friendly beaches in Alassio, Sanremo, Ventimiglia, Imperia, Ospedaletti, Pietra Ligure, Albissola Marina, which also offers special activities for animals, and Finale Ligure. Vesima (Genoa) offers a well-equipped beach for animals, which will also find their personal showers.
Veneto: in Venice you could bring your pet to beaches like Bibione or San Michele al Tagliamento.
The Riviera Romagnola offers about 20 beaches where pets are welcomed.
In Tuscany there are several pet-friendly beaches, like Porto Azzurro and Marina di Campo on the Elba island, San Vincenzo (Livorno), Cecina (Livorno) e Marina di Grosseto.
In Lazio, the lake of Bracciano can be considered a good alternative to the sea, if you're looking for pet-friendly areas.
In Puglia you'll be allowed to bring your pets to Vieste (Foggia) and Bisceglie (Bari), while in Campania to Pozzallo and Marina di Camerota.
Wherever you're based, the best option is to ask locally which beaches are open to animals, just to be on the safe side!
Nudism on Italian beaches
Being naked on beaches is not allowed, except for specific places where nudism is permitted. Obviously, being topless is an ordinary thing nowadays, but those who like going to the beach totally naked in the spirit of nudism and naturalism must select the spiagge per nudisti, nudist beaches, which are today quite large in numbers.