Italy is considered to be a popular destination known for some interesting tourist spots including religious institutions with its deep Catholic roots. However, the majority of the population in Italy have much more open views about expressing their sexuality. Hence, you will be able to find nudist or naturist beaches in Italy though they may be less in number as compared to other European and Mediterranean countries.
More than 600,000 Italians consider themselves naturists and prior to 2006, it was not considered legal to express nudity on Italian beaches. Though topless beaches are quite common in many parts of Europe, going completely naked is a completely different experience.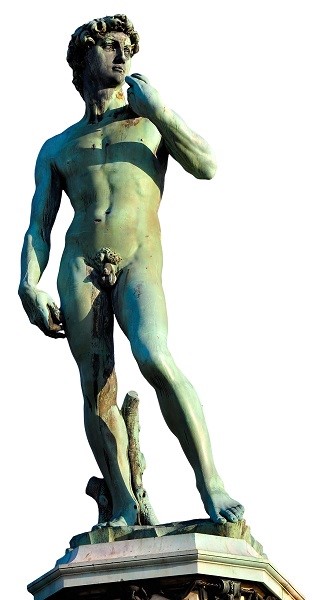 Italy offers some of the best beaches amidst clear waters and scenic natural surroundings that attracts many visitors to this place. Moreover, for those who want to enjoy a unique experience of bathing without any clothes can explore some of the best nudist beaches found in Italy. There are many people who love going to nudist beaches on a vacation and Italy offers some great opportunities to enjoy such beach activities. Many couples find these beaches to be more appealing and enjoy the romantic atmosphere offered by such secluded places. However, such beaches are more suited for mature crowds of adults who want to spend some calm and peaceful moments among themselves. These days, nudist beaches are gaining popularity owing to the fun and adventure element involved in experiencing one's nudity in public.
Besides, nudist beaches offer on opportunity to shed all your inhibitions and go naked in the water to enjoy your favorite activities. For some people nudity is a means of recreation when they are tired of going to parties, discos or bars, they find nudist beaches to be more fascinating. Most of the nudist beaches found in Italy are unique and offer the best glimpse of the scenic surroundings of the region. Visitors get a chance to admire the natural beauty and bare themselves to enjoy a nice dip in the water and also have some moments of privacy in such secluded spots. If you are planning to have a nice and relaxing time on your vacation with your spouse, then a trip to some of the best nudist beaches in Italy is recommended.
For some people it is a means of expressing their self and gives them an individual identity, whereas some seek pleasure and happiness out of it. Many people prefer nudist beaches for sunbathing activities and experience the natural beauty of the nature often found among such secluded surroundings. Besides, some people love swimming naked and exhibiting their bodies, which gives them some sort of happiness and boosts their self-esteem as well. It is quite common to see many topless beaches in Europe along with nudist beaches but in Italy, nudist beaches became legal only after 2006. Now there are many beaches in Italy, which are declared to be nudist beaches and meant for such visitors who enjoy bathing naked in the water.
Nudist Beaches in Italy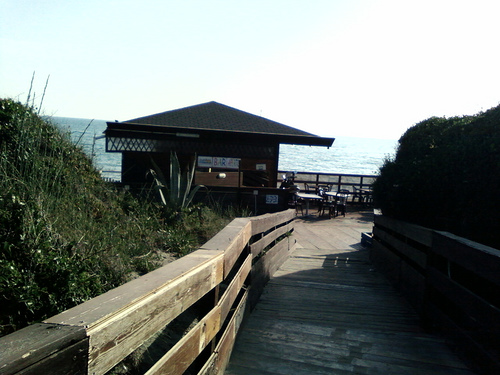 Bassona, Capocotta, Guvano in Liguria, Lido de Venezia, Portonovo, Bibbona, Costa Verde including Aquarilli beach are some of the renowned nudist beach destinations found in Italy.
Capocotta Beach
This beach of Capocotta is located along the southern coast of Rome and lies between Ostia and Tor Vaianica. The Capocotta beach is considered to be one of the lovely beaches of this region. During the 1970's, this beach was given the name "The Hole", as the first time bathers had to pass through the hole to reach this beach. Just behind this beach, you can come across some nice sand dunes. Lot of nudists choose this place for bathing activities owing to its natural beauty and the lovely surroundings. Besides, this beach has been officially declared as a nudist beach in the year 2000. Hence, the Capocotta beach has now become a popular tourist spot for those who wish to enjoy some swimming activities in the water without any clothes.
Moreover, this beach is also a vital part of the natural reserve of Castel Porziano spread over a coastline of around 3 kms. The long stretch of around 250 kms of this beach was known by the name of Oasi Naturista di Capocotta. This beach is regarded among one of the best nude beaches in this region and many visitors enjoy coming to this place on a vacation. There are lot of facilities offered to the tourists on this beach including umbrellas, decks required for sunbathing on the sea. Besides, many people also prefer taking a shower after taking a dip in the sea for which shower and toilet facilities are also provided on this beach.
Capocotta beach is situated very close to the city of Rome and from here, it is very convenient to reach this beach location using some of the train services available in the city. This beach is quite renowned and a popular destination among the naturists who prefer to come here to spend some nice time and enjoy some bathing and relaxation activities. There is good parking space available on the beach but it is preferable to get here early to avoid the increasing crowd. You can also find some good restaurants and eating places close to this beach, where you can relish some delicious and mouth watering food.
Lido di Venezia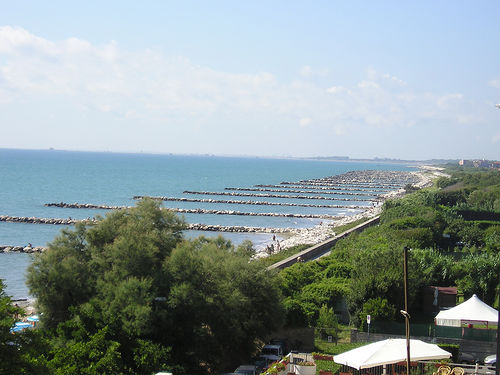 If you want a refreshing change after seeing some of the historical places and cultural delights of Venice, then you can have a relaxing time at the Lido di Venezia beach. One of the main attractions of Lido is its lovely and beautiful beach set in the natural surroundings. The Venice Lido beach is the best place, which offers complete relaxation with peace and harmony to the visitors. The golden color sand along with the clean waters of this beach are the main attractions for the visitors coming to this place. Besides, it is also one of the nudist beaches found in Venice and many people who are interesting in bathing naked frequent this beach.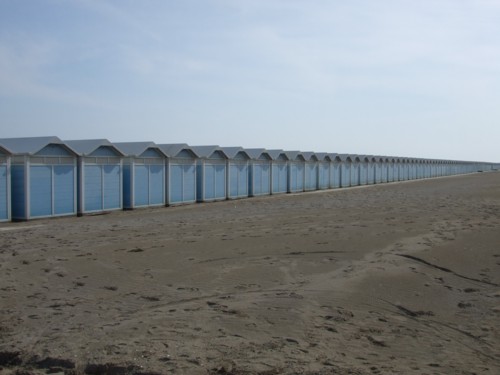 In case you are coming to Lido from Venice, then you can take a vaporetto (water bus) to reach this place, which is hardly a few minutes. From here, you can enjoy a great excursion round the Lido Island and discover the 18 kms stretch. Moreover, hotels and restaurants are much affordable here and provide good value for money. Summer time is the best to visit this beach as you can enjoy all kinds of activities such as swimming and enjoy the natural scenic surroundings of this beach.
There are plenty of private baths found on the Lido beach and the beach hut is one of the common sights seen here. This beach hut is equipped with a unique beach cabin along with a verandah and a sun curtain, which is suitable for enjoying a private beach life. You can stay in these beach huts throughout the day with your family and spend some nice moments on the beach. It is also convenient for women to leave their kids in such shady places in the presence of such beach huts and get some time for themselves to enjoy the beach activities. Besides, the best part is that you can also get some moments of privacy on these beaches as well. Lot of tourists come to Lido de Venezia to enjoy the lovely atmosphere of the sea and indulge in bathing activities.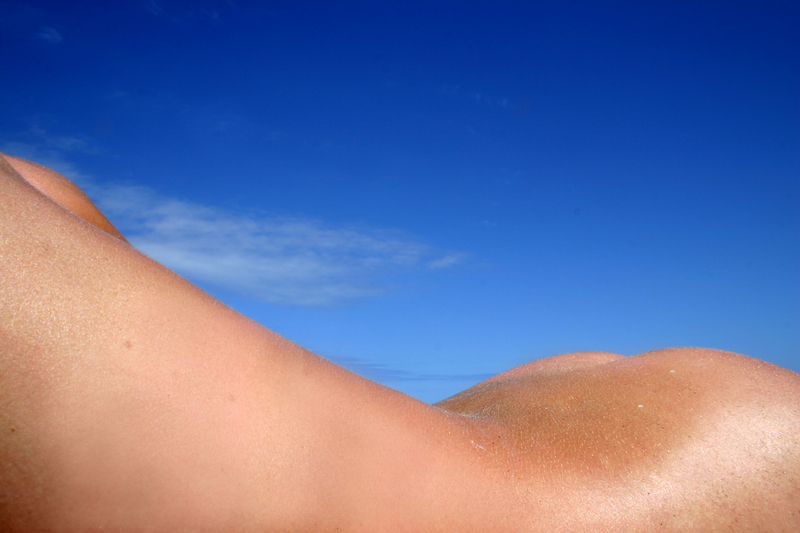 Guvano Beach
Guvano beach is one of the preferred choice of visitors coming to Italy for some of its scenic natural surroundings and it is highly regarded for its exquisite beauty. This pebble beach is a popular tourist spot among nudists who come here to enjoy some private moments and indulge in some sun bathing activities. This beach is located amidst Corniglia and Vernazza and can be reached through a trekking path from the Sentiero Azzurro, which can take around an hour and fifteen minutes. As you head towards Vernazza and turn downwards to the left after walking for 10-15 minutes, you can spot a free beach sign. The convenient route to reach this beach is by taking the route from the Corniglia station, which is supposed to be slightly steep. From this station, you have to follow a road leading towards the northern direction and cross a tunnel within a cliff. After a twenty-minute walk through the tunnel, you are directed towards the Guvano beach.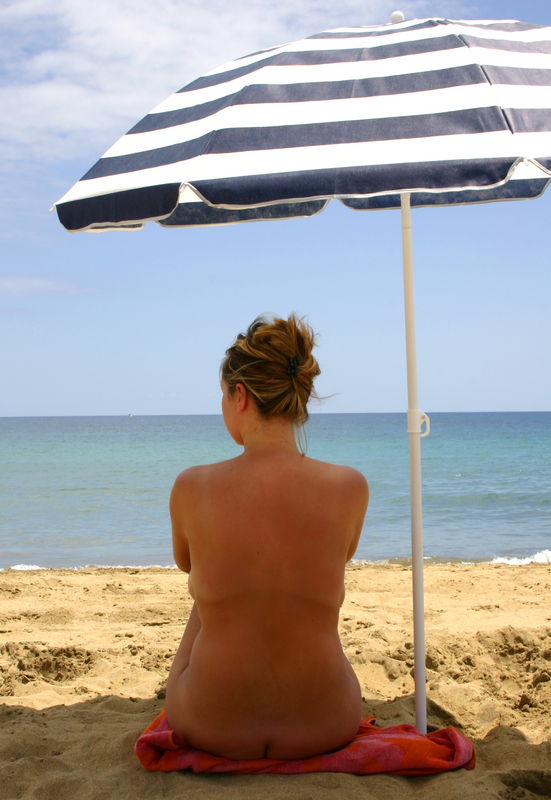 Many tourists come to visit this beach due to its close proximity with other nearby places such as the Cinque Terre along the Liguria coast. Besides, lot of nature lovers find this beach to be fascinating due to its interesting location amidst natural surroundings of this region. The ambience around this beach is quite calm and peaceful so lot of people enjoy sunbathing activities here including both men and women. In addition, there are lots of opportunities for swimming, snorkelling and nature walks around this beach amidst the blue green waters. It is one of the best sandy beaches where it is a pleasure to take a walk around and admire the scenic beauty of the surroundings.
Costa Dei Barbari
This is one of the renowned beach destination for nudists and frequented by lot of locals and foreign tourists due to its unique ambience and different range of activities found here. The lovely natural surroundings and easy access to this location makes it a popular tourist attraction among both couples and families. Costa Dei Barbari is hardly a few minutes drive by car, commencing from Sistiana along the coastal road heading towards Trieste. This beach is well connected through some good transport facilities and car hire services are available to reach this destination. However, you need to take a path that goes down towards the cliff along Costa Dei Barbari and you can park your vehicles in the free parking space available outside the beach.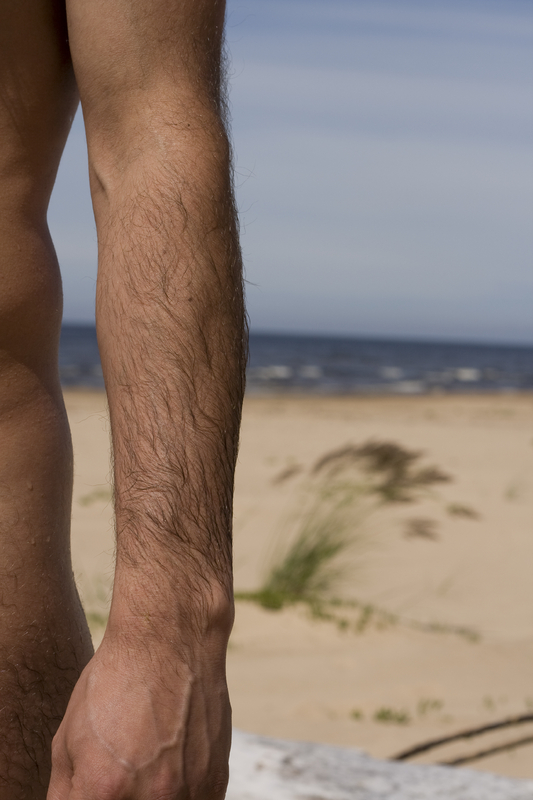 One of the main attractions of this Adriatic Sea is the swimming activities which is well suited for both children and families. Besides, couples can indulge in some nude sun bathing activities amidst the white sand and enjoy the warmth of the sun to have some relaxing time. Those who love adventure can also take part in activities such as scuba diving, snorkelling, sailing and indulge in other kinds of water sports. The lovely coastline, presence of rocks and the blue waters mesmerize the visitors coming here to enjoy the best natural beauty. This beach is also ideal for enjoying some nice walking excursions or taking romantic walks with your partner for spending some private moments with each other.
You can find some nice shops and stalls close to the Costa Dei Barbari beach where you can find some beachwear collection including sunscreen lotions, sunglasses and loungers. Besides, these beach side shops also offer a lovely collection of special jewelry made using beads along with interesting showpieces made using conch and other sea materials. This place is also good to buy some cold beer or Italian wine sold in some of the nearby shops along the beach.
Although Costa dei barbari may have a steep path and not the easiest beach to climb, it is definitely worth visiting on account of its natural delight and it is truly a paradise for naturists. It is less crowded as compared to the other beaches and has remarkably clean waters with a coastal rock, which makes it the most sought after destination among the visitors. Moreover, this beach has been officially designated as a nudist beach and hence people who enjoy nudist activities can surely enjoy the unique experience to seek greater pleasure and relaxation.