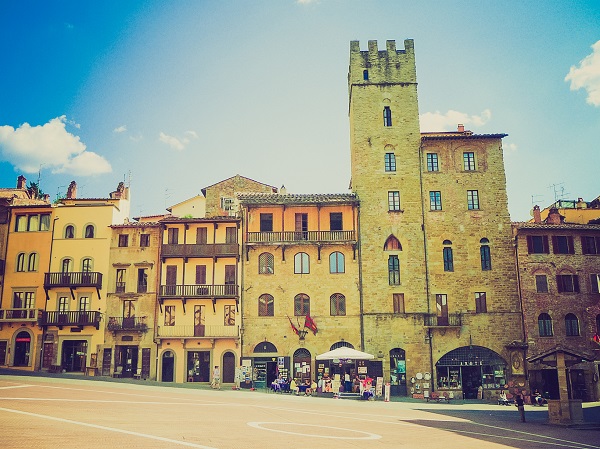 100,140 inhabitants. Arezzo is a beautiful city in Tuscany, and like the rest of the region it offers a spectacular scenes of medieval buildings and harmonious architecture, right in the middle of four gorgeous natural valleys. Arezzo is actually a very old town, indeed, it is even older than Rome, and the civilisations that preceded it. It was already a settlement during prehistoric times, although the modern Arezzo is mainly medieval. Like some of the cities in Northern Lazio, Arezzo was also an important dwelling for the Etrurians, before the Romans entirely took over during their imperialistic expansion.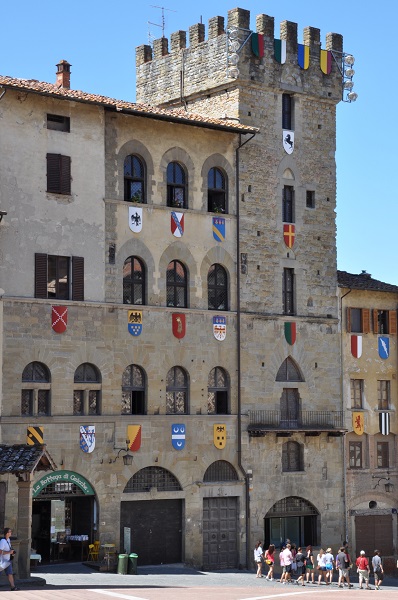 After the Roman Empire, Arezzo entered into a different phase, but was still able to maintain its importance and richness, mainly due to its favorable geographical position. Arezzo rapidly found its identity as a stand-alone city, and became politically important, leveraging on a strong link to the Church and an attitude towards culture that soon led to the opening of a university, as well hosting many writers and painters of the time. Financially, Arezzo also started to use its own monetary system as proof of its independence and strength. However, the importance of Florence soon began to have an effect on the city, and its influence became stronger and stronger over the centuries.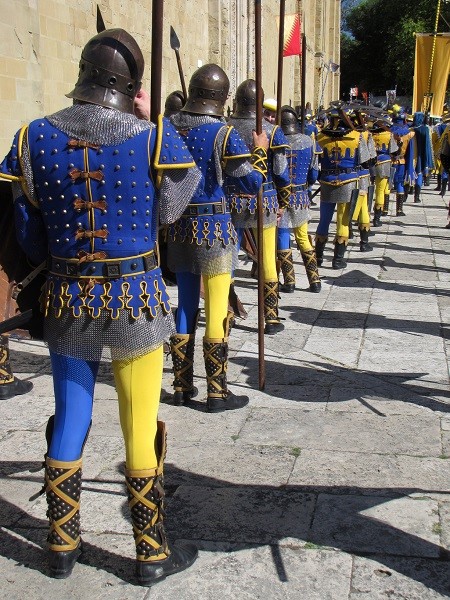 After this brief historical summary, let's focus on what Arezzo is today and why it is worth at least a visit when traveling in Tuscany.
Like any other Italian city of smaller dimensions, Arezzo offers a great deal of small markets and events that are nice to see, especially if coming from overseas. Probably one of the most important events is the so-called "Giostra del Saracino", where horsemen representing the different areas of the city compete with each other by trying to hit a specific target.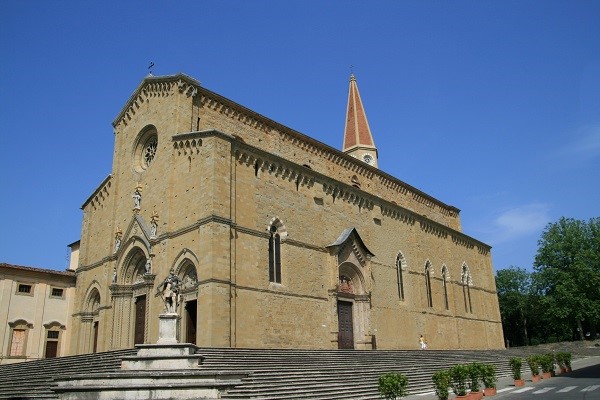 Among the main attractions are the Duomo, with the frescos from Piero della Francesca, Cimabue's Crucifix, Santa Maria della Pieve, with its tower that is 59 meter high, and many other churches. But, the true beauty of Arezzo is its simplicity and elegance, which is acknowledged throughout Tuscany, where each city competes with the others regarding their beauty. Anyway, while there, it is definitely worth stopping to visit the Roman Amphitheatre and the house of Francesco Petrarca, by many considered the second most important Italian poet after Dante Alighieri.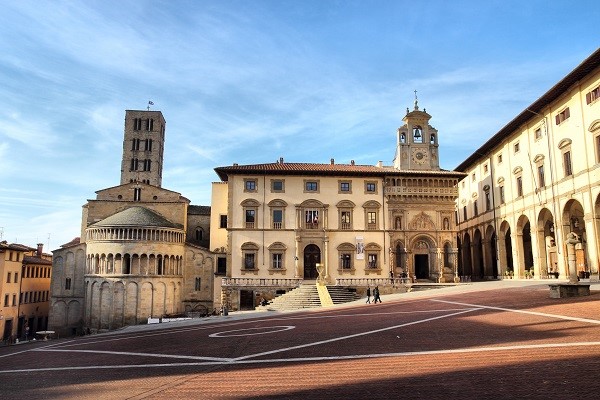 Today Arezzo's economy is very successful and is based mainly on gold, therefore it is possible to find many workshops and jewelry stores. An interesting final note concerning immigration, in recent years the growing number of foreigners has exceeded 10% of the entire population.