We've all seen historical films and cartoons in which papyrus plants thrive along the banks of the famed Nile. Nonetheless, a few thousand kilometers away stands the old and illustrious city of Syracuse, which hides a heavy secret. What is the secret of Syracuse being the only European city where papyrus grows like it does in Egypt? It is most likely in the Ciane River, and there is a close tie between the largest island in the Mediterranean and the Nile civilizations…
How is it that the papyrus established itself in Syracuse, among all the lush lands of Europe? Today, I'd like to tell you the tale behind this Italian singularity, because Italy never ceases to amaze us.
The Syracuse Papyrus Mysteries
Historians continue to debate the exact origins of the Syracuse papyrus. We're trying to figure out if it arrived in Italy or was a native plant. One of the few certainties is that in 1674, the botanist Paolo Silvio Boccone provided the first conclusive evidence of the presence of the papyrus plant in Syracuse.
According to historians who endorse the native papyrus theory, the plant was ubiquitous in many parts of Sicily until it became extinct in most of the island following the reclamation of the modern era.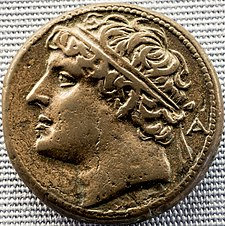 Contrarily, the most widely accepted theory is that Syracuse's tyrant Girone II (308 BC – 215 BC) had friendly relations with Egypt. The Egyptian pharaoh Ptolemy II (308 BC-246 BC) appears to have given papyrus plants to Syracuse as a symbol of his country, kicking off a significant import.

Undoubtedly, whatever the story is, the charm behind it adds to the mystery. History has its origins in Ancient Egypt, and after more than 2,000 years, we still don't have a satisfactory answer.
Angelo Mortellaro owns Sicily's largest papyrus cultivate
Angelo Mortellaro owns the largest Sicilian papyrus plantation to date, with a history that dates back exactly 20 years, to 2003.
He purchased 13,000 square meters of dry ground that had been abandoned for decades and in which only he saw possibilities. Angelo repopulated the environment with new species such as Mandarin ducks, swans, and peacocks and developed a tourism trail to bring people closer to Cyperus Papyrus' beautiful world.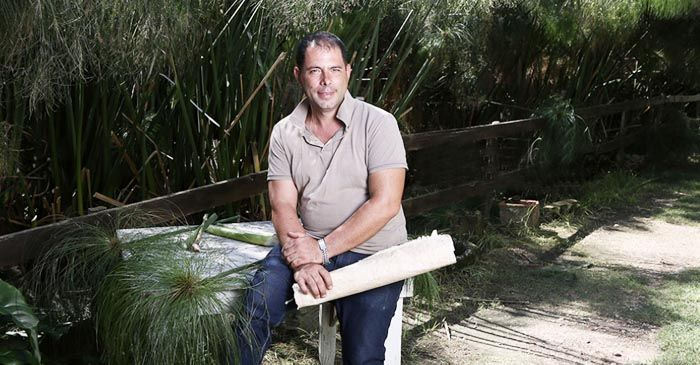 It all started with his grandfather, Angelo La Mesa, who instilled in him an unexplained and irrepressible enthusiasm for papyrus, leading him to create papyrus paper at the age of 14 years. Grandfather Angelo started with a 5,000-square-meter farm that has grown to about 8 kilometers in size.
Mr. Mortellaro dedicates his grandfather's unique moral inheritance to him in this beautiful story of dedication, love, and Italian spirit.
The Corrado Basile Papyrus Museum in Syracuse
After 1987, the history of papyrus became increasingly Italian. The Corrado Basile Papyrus Museum was established to preserve the papyrus plants and associated manufacturer legacy. Furthermore, in order to carry on the Italian spirit, the museum is dedicated to learning and shining a light on the first plants that sprouted along the banks of the Ciane River.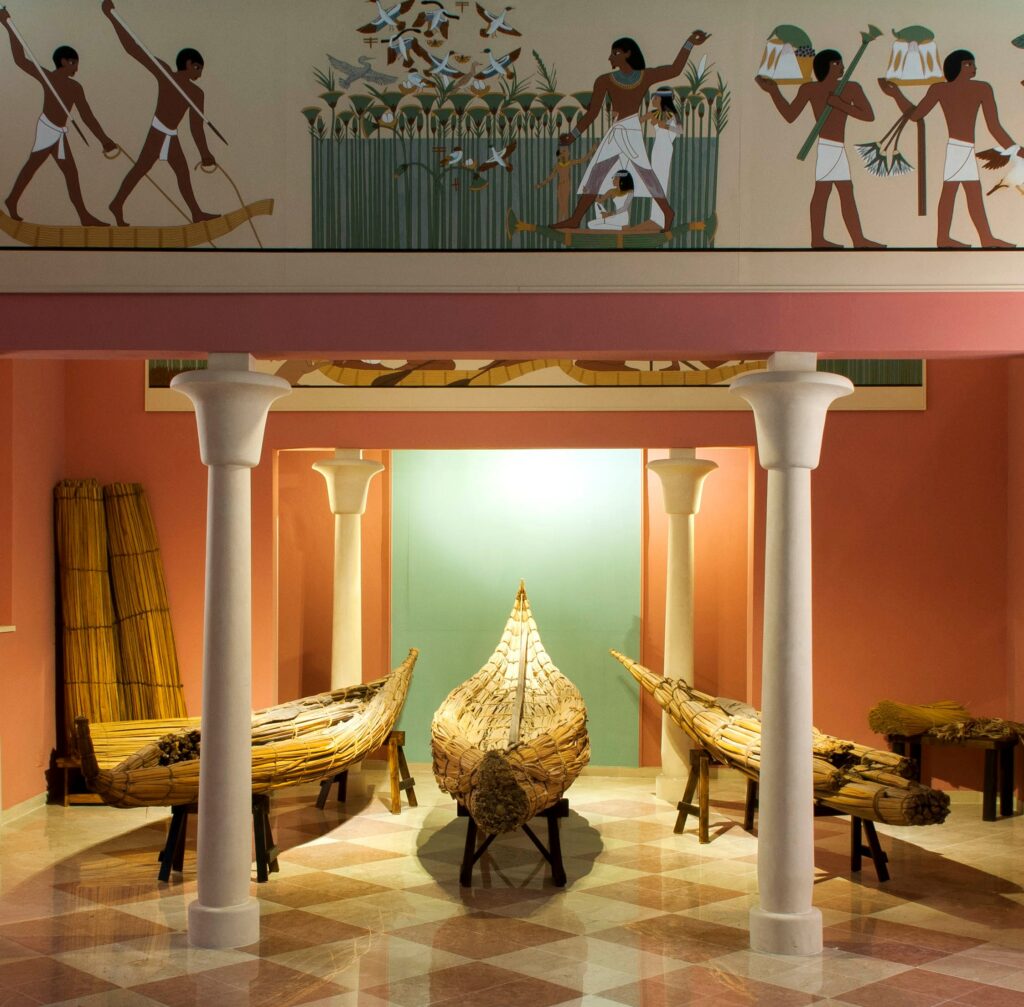 So, now that I've told you everything, what are you waiting for, guys? Don't just read about Syracuse's fascinating world of papyrus; come and experience it for yourself!
Get a plane ticket to Sicily and depart. Take a journey through Ortigia's bustling streets, sample the mouth-watering Sicilian cuisine, and then… go papyrus hunting! When you return home, you'll be able to tell everyone that you discovered an undiscovered part of Italy.
Featured Image Credit