Contrast the previous description (Tuscan travel I) with the protagonist's impression of the Umbrian countryside near Spoleto and the ancient family home in which she was staying:
The difference between the terrain of Tuscany and that of the Umbrian hills was remarkable. All of a sudden, we seemed to have crossed over from a world of rolling, vineyard-covered knolls bedecked with lush greenery to hills and valleys of much more dramatic highs and lows, with vegetation that I imagined resembled that of a desert clime…
The ancient exterior of the house, built of stone the color of Mediterranean sand, belied the comfort and modernity of the interior. Once inside, I was amazed at the contemporary furnishings and decor, especially the size and convenience of the well-equipped kitchen. The most striking feature of this cucina was the ample counter space, beautifully tiled in colors of the blue Adriatic Sea which hugged the coastline to the west of us. The shelves were stocked with an array of gourmet spices and condiments that even Julia Child would have envied, including olive oil from the family's personal olive groves.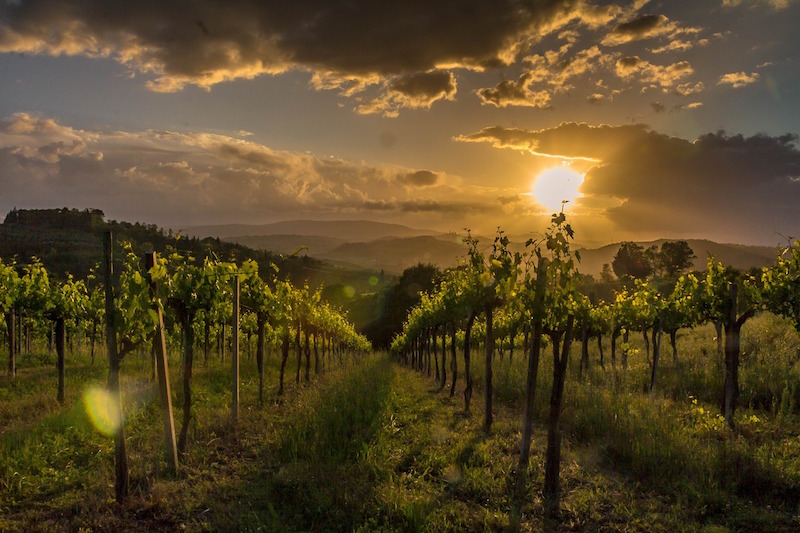 All of these… I found to be pleasing and relaxing, with the exception of the occasional discovery of a scorpion or two inside the foyer on the ground floor. (Because of the hot, arid climate, such things were not an unusual occurrence; but Giovanna assured me that the creatures almost never attacked aggressively – a rather small consolation, to say the least.)
…One morning I made arrangements with Giovanna to accompany her to the piazza for her daily shopping trip. I watched, awed, as she sifted through the offerings of each vendor and was somehow able to determine the freshest and most desirable pickings. Then we returned to her kitchen, where I watched her assemble, roll out and cut pasta by hand and hang each strand out to dry.
I immediately became taken with the idea of making my own pasta back home but thought better of it when I realized I would have to find organic flour with the wheat germ still in it to duplicate the authentic goodness of Giovanna's recipe.
I must admit, as a New York career woman and mother of two, I never did experiment with homemade pasta; but I still dream of it to this day.
Over the years, our heroine does manage to experience even more of Italy: she stands before the divinely inspired masterworks of the Capella Sistina, makes a pilgrimage to the villa of Giacomo Puccini and witnesses a family wedding on the steps of the cathedral in San Gimignano, among many others. But especially enchanting was Siena's medieval Palio:
We waited patiently, being shoved and pushed by other anxious standees, as the square filled to capacity. Then the colorfully dressed horsemen appeared, and the crowd became electrified…
At the signal, what looked like at least two dozen horses took off, hell-bent on destroying anything or anyone in their way, with NASCAR-like determination. A number of horsemen fell by the wayside and had to be carried off the field on stretchers. The entire event was so primal in its fierce animal like way that I felt surges of visceral lust coursing through my body… the race that ensued was so chaotic that we could barely tell who had won in the end.
Not that it mattered; for all intents and purposes, we had actually witnessed the legendary Palio.
Such voyages of discovery not only fulfilled my desire to experience the wonders of Italy; they nourished my soul. I remember once leaving Italian soil to indulge my wanderlust for the spectacular scenery of Switzerland. On the train I met a Ferrovie worker who asked me why I felt that need.
"We have everything here in Italia," he advised me. "Cities, mountains, the sea – why would you want to go anywhere else?"
Why indeed. Italy does have everything a soul could desire. And I was fortunate enough to discover a rich, wonderful cross-section of it.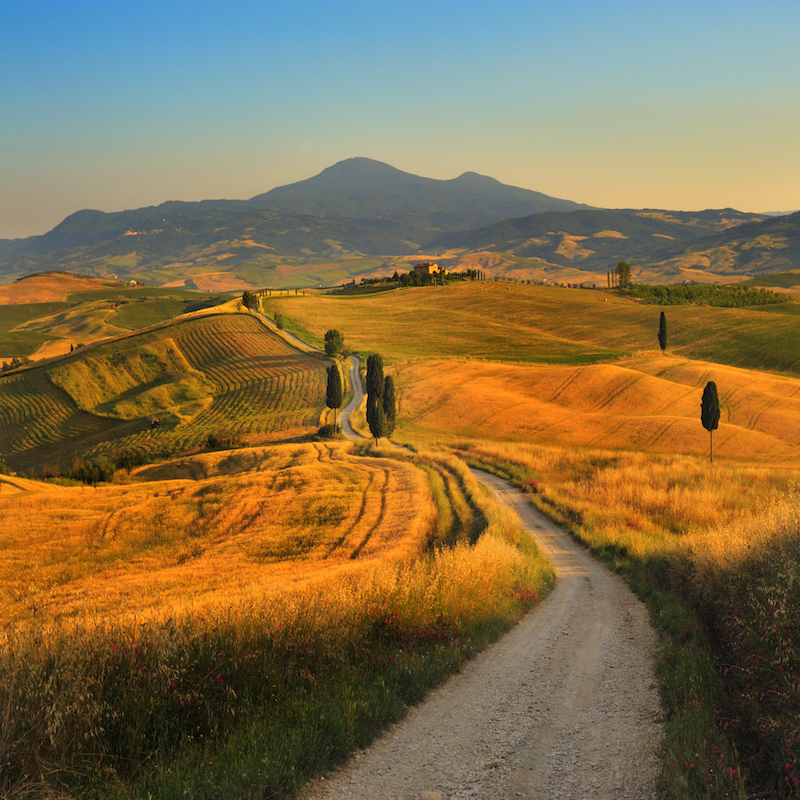 Marcel Proust once stated, "The real voyage of discovery consists not in seeing new landscapes, but in having new eyes."
Yes, new eyes. The eyes, after all, are the windows to the soul. And within your soul lies the potential for insight that will empower you to embark on your life journey with a light heart and a joyful spirit. I will never cease wanting to come back to Italy. For it is there that I was able to plumb the depths of my own spirit and explore what I wanted – and deserved – out of life.
It doesn't get any better.
Copyright 2005, Erica Miner * * * Former Metropolitan Opera violinist Erica Miner turned to writing as her creative outlet when injuries suffered in a car accident forced her to give up her musical career. She has won awards for her screenplays, novels and poetry, including the Fiction Prize in the Direct From The Author Book Awards for her novel, Travels With My Lovers. Erica has made a name for herself through book signings, interviews and speaking engagements and has been named a 'top-rated' lecturer for Celebrity Cruise Lines. For more information about Miner and her upcoming projects, log onto www.ericaminer.com.