Children may not always like visiting monuments and historical locations, as they sometimes consider cultural activities a little boring. However, Italy offers you the opportunity to find the right alternative for them, so that you can combine your interests with theirs. How to visit Italy with kids?
Thankfully Italy offers plenty of solutions to match both your and your children's desires while on holiday. So if you're flying with a baby or toddler, you will have a lot to discover together! Let's see the best things about traveling to Italy with kids!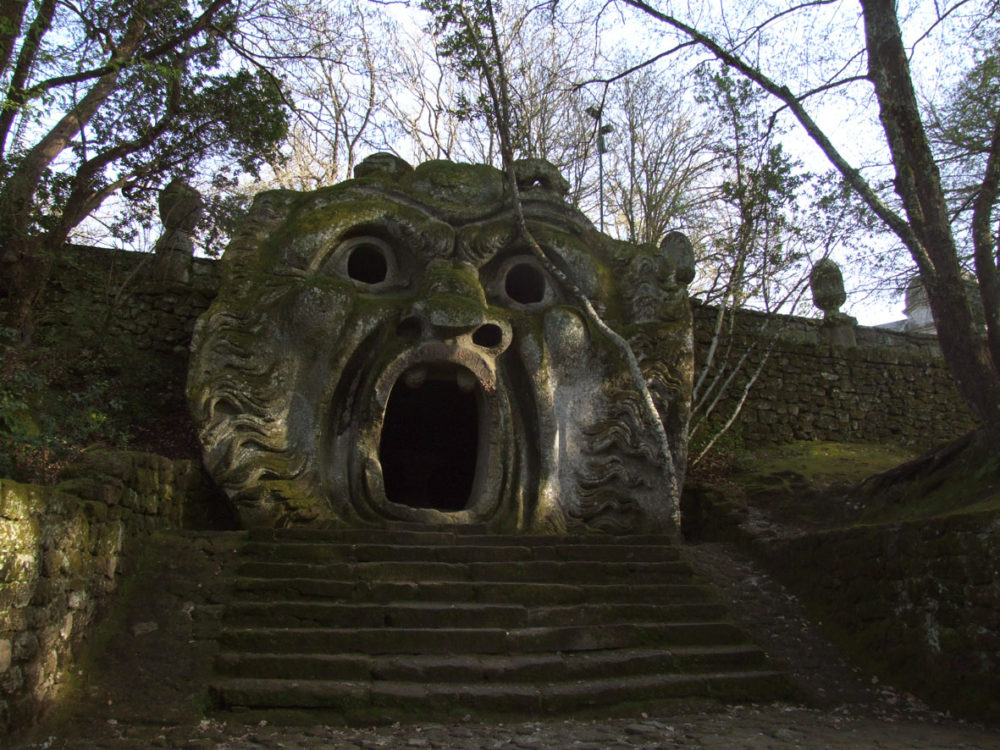 Visiting spooky places
If you're flying with kids, you might want to stay closer to a city that has an airport? Children often like mystery and spooky atmospheres: visiting spots with a creepy atmosphere or mysterious past could be the right move to keep both you and your kids entertained.
Catacombs, crypts and witches' hometowns
Historic places like catacombs, underground towns or crypts can make your children feel more enthusiastic about culture. The tradition of the past and religion can be found in the centre of Rome at Villa Torlonia where the Jewish Catacombs are situated. Visit also some of the incredibly famous paleo-christian catacombs that run under, literally, the entire city: some of the most famous are those of Saint Pancrazio, Saint Domitilla and Saint Callisto.
You'll find catacombs also in Naples: the best known being those of San Gaudioso. A gloomy, but at the same time, cultural atmosphere will allow your family, including its younger members, to know more about ancient Italian history without realizing it.
Pompeii and Ercolanum are another incredible destination for families: not only the presence of the famous "human casts" in some of the ruins will definitely satisfy your kids' thirst for the mysterious and the spooky, but you could also take the opportunity to explain about volcanos and the amazing power of nature, all while contemplating the Vesuvius itself.
If you are traveling to Tuscany, make sure to head to a true witches' den, the area of Garfagnana, and to the village of Magliano. Folk tales tell that old witches were seen dancing as they were killed, and that they would then appear as spirits, waiting for people to worship them.
If you head south and are spending time in Campania, you could stop in Benevento, historically known to be the town of witches. the local liqueur and chocolate strega, witch, became the mirror and emblem of this legend.
The museum of mummies and the park of monsters
The museum of mummies situated in Ferentillo exhibits some ancient mummies of the inhabitants of the town. It was created after excavations in the old town church's crypt  led to the discovery of mummified bodies; another "terrifying"  experience could be the Parco dei Mostri di Bomarzo. Located one hundred kilometers from Rome, this unusual park is characterized by scary statues and strange sculptures, which were commissioned by the owner of this ancient estate. Your children will be fascinated by this mysterious garden.
Visiting the nearest amusement park or aquapark
If your children are not crazy for spooky things, amusement parks or aqua parks could be a great idea, if you're visiting during the summer.
Mirabilandia and Gardaland, are the best known in the north; the Rainbow Magic land, near Rome, is aimed at a very young audience, so it would be particularly good if your kids are really small. Keep in mind, though, you will always find some less-known or smaller amusement parks in other towns,  or local fun fairs where your children can enjoy a playful atmosphere.
These alternative tours of Italy  will help you organizing a perfect trip for you and your children, who'll enjoy new places and play, all while learning the history and the culture of Italy. Wherever you end up, it'll certainly be an unforgettable holiday.