Alternative Itineraries to Enjoy in the Towns Outside the Eternal City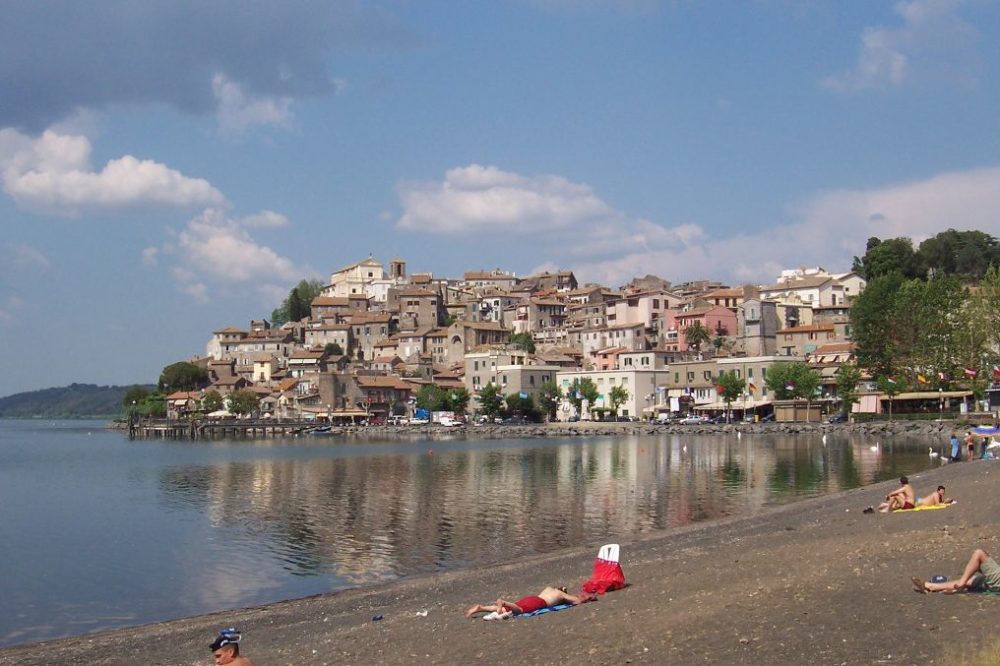 When people think of travelling to Italy one of the first places they think of visiting is Rome, and while the Eternal City should definitely be experienced once or twice, the country has so many other beautiful spots to choose from. If you want to experience the real Italian way of living, if you wish to immerse yourself in a genuine Italian countryside, if you crave the intensity of Italian small towns, real people, and authentic food then you should consider choosing somewhere other than Rome for your Italian vacation. Leave the big city behind and instead embark on a discovery of the Lazio region, where you can still see places where time has all but stopped. Places where you can see, hear, taste and breathe in thousands years of history.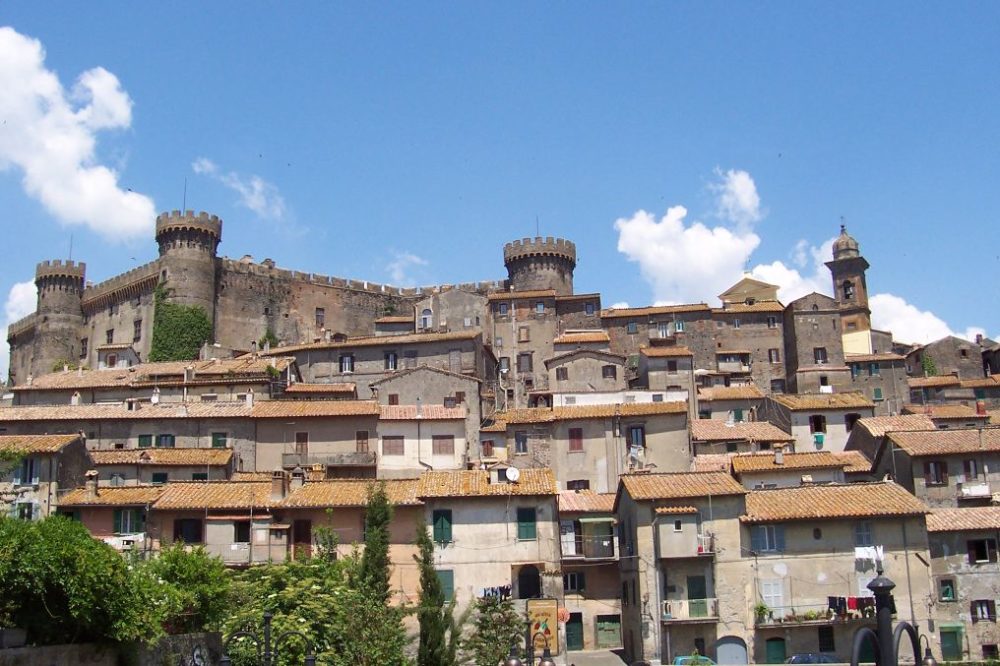 Tours Around Rome: Bracciano
The great Lake of Bracciano, surrounded by a mosaic of fields and Etruscan cities lost among woods, contributes to the unique landscape of the Monti Sabatini. While in the area you can visit the Bracciano Castle, one of the most beautiful feudal residences in Italy, which towers over the medieval town on the high shore of the lake. The Castle Museum preserves collections of weapons and cuirasses and allows access to magnificent rooms, still complete with period furnishings, paintings and frescoes. A stroll through the medieval historic center of Bracciano will leave you enchanted with its labyrinth of narrow streets, opening on the endless panorama of the lake below. As you feed your eyes with the beautiful landscape, you may want to taste the Italian cuisine in one of the restaurants located on the shore. Then, if you so choose, head down to the lake to cool off in its pristine waters. Here you can pick from a variety of activities from sunning yourself on a beach to kayaking.
More info here: Lake Bracciano.
Tours around Rome: Calcata
Do you dream of traveling back in time? Well then, how about a trip to the Medieval Ages! Calcata is a tiny village located high on top of a mountain, where cars and mobile phones are a distant reality. Hidden behind strong and high walls rising directly from the rocks, Calcata defended its inhabitants against all worldly influences, only to surrender to an international community of artists and craftsmen. During the weekends Calcata turns into a busy little town with a number of art galleries, restaurants, shops, and stalls selling handmade jewelry.
If you're looking for a day trip to Calcata, you shouldn't hesitate! Before you immerse yourself in this unique atmosphere of history mixed with art, why not take a refreshing walk along the waterfalls in the national reserve of Monte Gelato? Then you can also visit Opera Bosco, an open-air museum of modern art. The objects, made exclusively from natural materials of the surrounding forest, are perfect examples of the symbiosis between the world of nature and human creation. The museum also organizes guided tours, as well as various artistic performances.
More info: Calcata and other Città Morte of Italy
Tours Around Rome: Tivoli
Tivoli has always been a popular summer resort of the Romans. Located high in the mountains it is full of the remains of villas and temples from ancient times, as well as castles and palaces built between 14th and 17th centuries. The most magnificent example of the former is Villa Adriana, a huge complex of buildings where the emperor Hadrian spent the summer months. Villa d'Este is a splendid Renaissance palace surrounded by beautiful gardens, where you can admire dozens and dozens of fountains, the masterpieces of famous Italian architects, among them Gianluigi Bernini.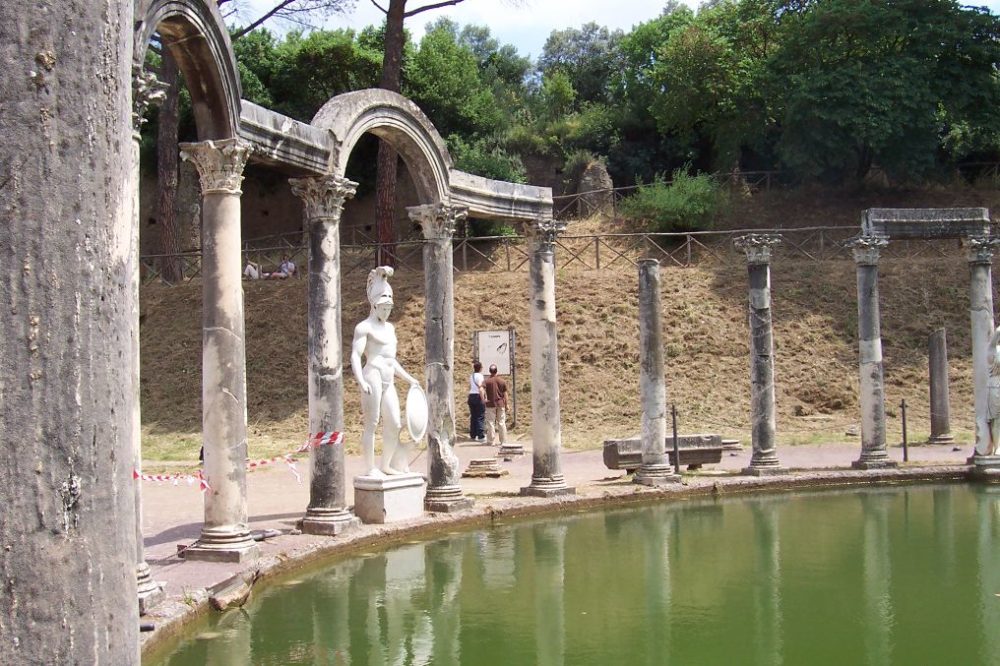 After lunch in one of the grottini – charming small cellars that offer local specialties – you may want to relax at the Tivoli Baths, a complex of swimming pools filled with water from hot springs that have reported healing effects. Or, if you prefer, you can stop by Tivoli Aquapark, a dream place for children.
More info: Tivoli.
Tours Around Rome: Castelli Romani
The Castelli Romani area originated from a series of volcanic eruptions that created the lakes of Albano and Nemi. Here the mysterious forces of nature coexist with the genius of human craft. Due to an anomaly in the magnetism and gravity we find places like the "descending climb" – a descent that behaves like an up-hill climb. Each object put on the road rolls up rather than down.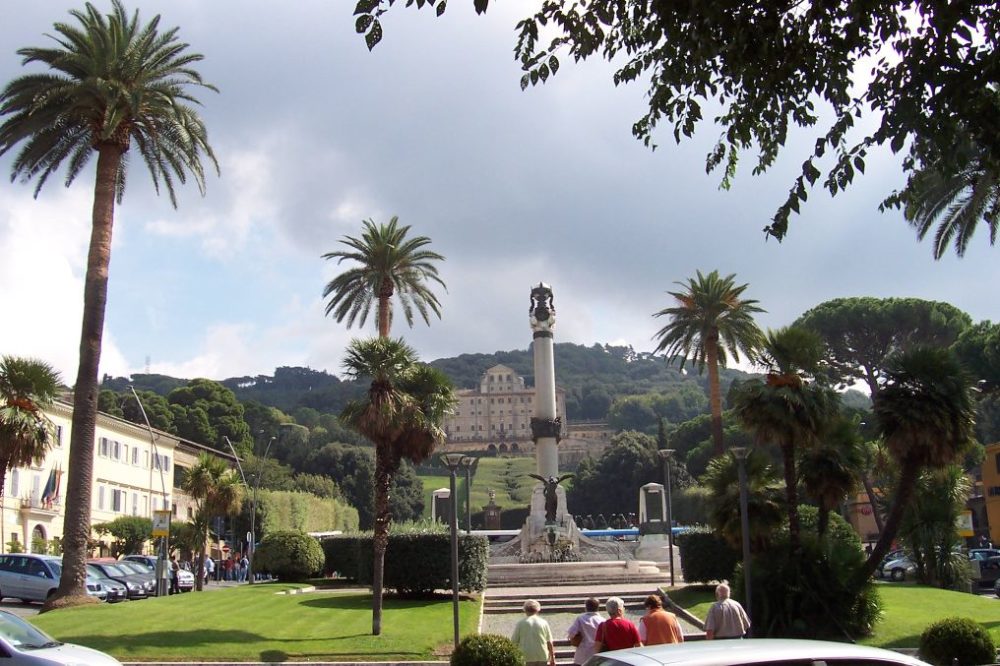 Of the many ancient towns in this area, you must certainly see Frascati with its Villa Aldobrandini, a magnificent 16th century palace surrounded by monumental gardens. Here you will be charmed by spectacular Baroque fountains, waterfalls, statues, paintings and mosaics. After lunch in one of the numerous trattorias in this area, you can visit Castelgandolfo, a summer residence of the Popes that overlooks Lake Albano. The hills of the Castelli Romani are particularly suited to grape growing, so you cannot miss a visit to one of the wine cellars here, where excellent white wine can be tasted and purchased. You should also visit the churches and holy places of Castelli Romani.
More Info: Castelli Romani.
If you're looking for a vacation a bit off the beaten path and filled with the true flavors of Italy then look no further than the towns in Lazio, on the outskirts of the great city of Rome. Here you will find grand palaces and lush gardens, history and delicious food that will make you wonder why you never thought of venturing beyond the gates of the Eternal City before.
By Ewa Niemiec