Holidays in Italy for families with kids
Travelling as a family requires a well-organize plan, programming activities to do,  places to visit and facilities to refer to in case of need,  especially for children.
When going on holiday with kids,  we need to take into account their requirements and needs, and our destination should be chosen accordingly. 'Children-friendly' places become, then, the very first priority and Italy, in this case, can be considered a perfect destination. In fact, there are plenty of towns and spots perfect  for children,  offering a lovely holiday for the whole family, adults and kids.
The richness and variety of the country, both from a natural and artistic point of view,  gives the opportunity to choose among hundreds of perfect locations; whether you are heading for the mountains, the sea, or one of our beautiful art towns and cities,  you can find many activities to do. Here are some examples for some of the most visited regions by families:
Valle d'Aosta– uncontaminated lands, valleys and mountains along with Medieval castles and charming villages are the main attractions, in a region perfect for those who'd like to spend a holiday in the pursuit of nature and fresh air;
Piemonte offers children the opportunity to go on safaris, lake trips and mountain excursions, letting them understand how important it is being in contact with nature;
Liguria is a sea region. Famous for its fishermen villages and ports, from which it is possible to go on boat trips, it entertains children with the beauty of its  marine world: bring your kids to the famous Genoa Aquarium, where they'll discover thousands of species of fish and sea animals. You can try slow travel in Liguria with children for an unforgettable experience!
Emilia Romagna is quite renowned in Italy for its ability to offer a multitude of high-quality holiday experiences for kids and adults alike. Actually, it is considered a perfect destination for children thanks to culture, facilities and entertainment resort including Mirabilandia, the largest amusement park in the country and the Italia in miniature, Italy in miniature, situated in Riccione.
Tuscany is considered a great place for children, especially thanks to the beauty of its nature, that allow them to walk and run free in the hills or countryside . However,  coastal towns can be considered as a perfect alternative, if you'd rather spend your holidays on the beach.
Umbria is another place where nature dominates. Culture, history and nature cohabit harmoniously in this region.
Puglia is a region the economy of which is chiefly based on tourism and marine economy. Thanks to its crystal clear water and little villages it will allow you and your children to enjoy a truly relaxing holiday, enjoying the charms of the Italian rural life.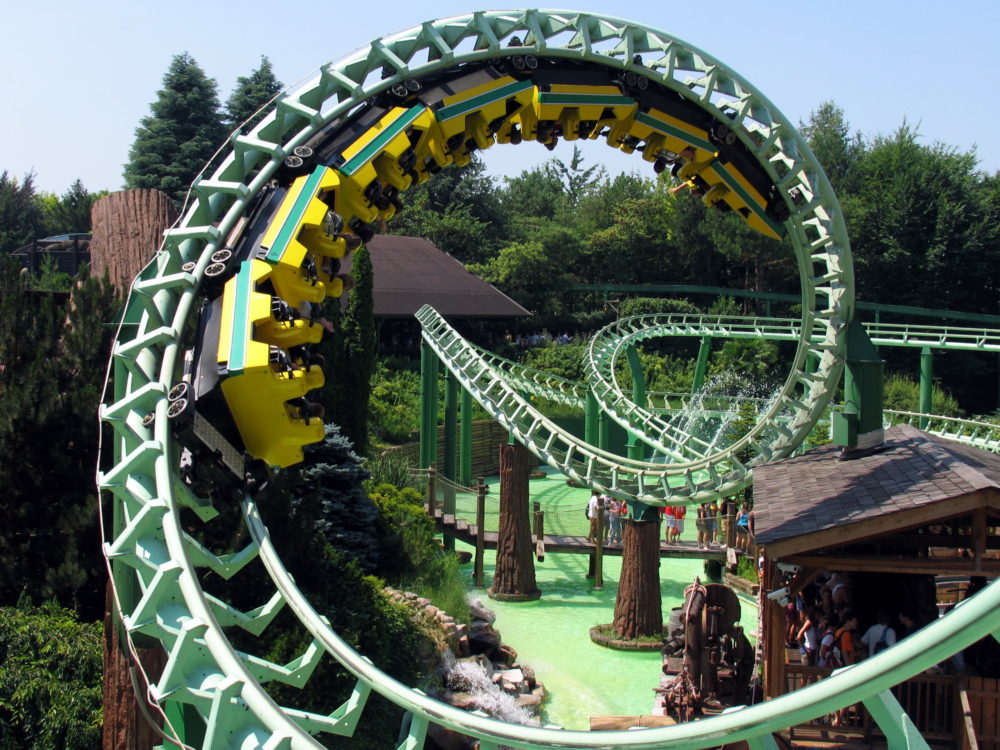 Campania is a destination combining sea with tradition. Like the region of Puglia, its economy is strongly driven by tourism and, as consequence, it is a perfect location if you're looking for a typical " sun, sea and beach" family holiday.
Some famous local water parks
What is highly requested from Italian families in order to entertain their children are certainly acquapark, water parks. They are places which give the opportunity to combine several factors aiming at satisfying both children and adults. In fact, they will let parents sunbath and relax,  but in safer surrounding for children: aquaparks are fully supervised and, although often quite large, they're gated, hence especially good for holidaying with children.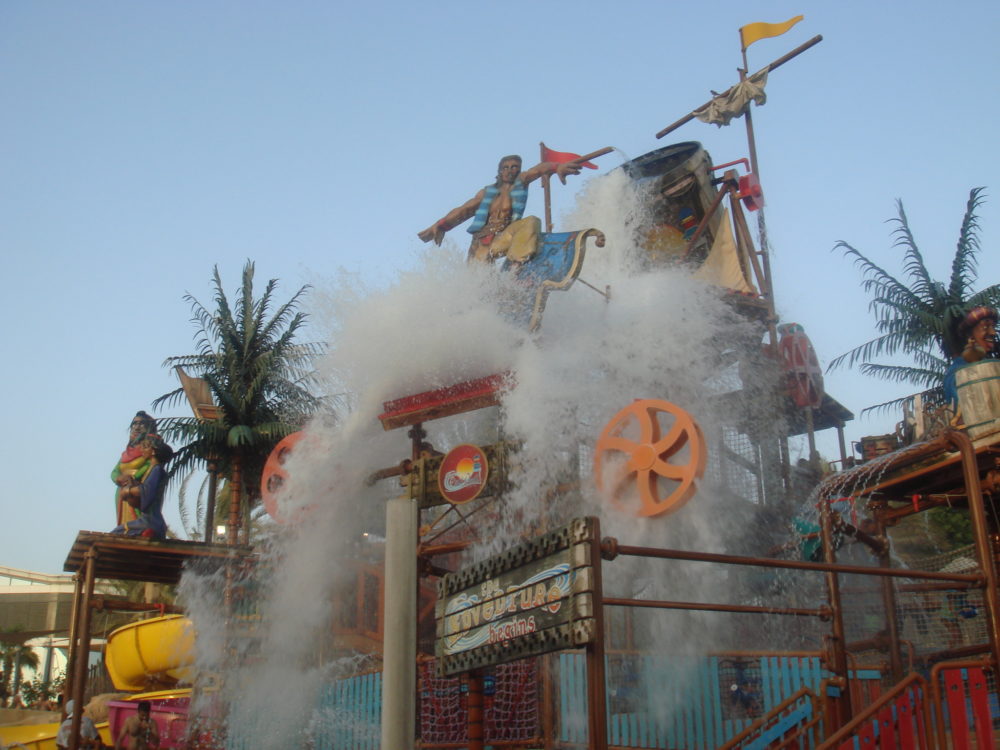 Acquapark always include several swimming pools of different dimensions that correspond to specific age groups. Water games, scivoli, slides, and water tubes let children spend a funny day, refreshing themselves under the hot Italian summer sun.
Each region usually includes a famous local acquapark, but among the best known we can mention the Aquafan in Riccione, the Aquaparadise on the lake of Garda, the Gardaland waterpark in Milan and the Acquavillage in Cecina. However, the Aquafan in Riccione is known on an international level and it is the most famous water park in Europe. It is situated on an area of 90 thousands square meters and it offers slides longer than 3 kilometeres, a water massage area and the Cartoon Network beach, only to mention some of the most renowned facilities.
A family-sized cultural trip
Going on holiday doesn't mean only going to the beach or doing water activities. Cultural places can be also  considered a destination for a short trip; in fact, it is important to understand that, in Italy, you will never find problems if travelling with children, because several initiatives are organized also in cultural towns and they will never get bored.
Culture is actually revisited and adapted to a child's perspective in most towns. Fun, yet educative activities aiming at spreading the importance of art are often included on the agenda of the most famous towns and cities, renowned for their cultural heritage.
Florence, for example,  created a special initiative named passaporto famiglia,  family passport. It is an instrument of consultation where you can find special activities for children of all age groups, information about museums offering changing tables, exhibitions taking into account children, and all that is necessary to discover Florence with kids.
Sea, mountains, culture or amusement. If going to Italy on holiday, you will find all the right conditions to spend a good time relaxing and having fun with the whole family. Choose only what you like most.