Somehow in the vast universe that is Italian wine the products of Sicily have been overlooked. Sure Sicilian wines such as Marsala are mainstays in Italian Cuisine and Moscato is a favorite dessert wine, but these two examples are a paltry representative for an island with a wine tradition of four thousand years. Sicily accounts for at least 1/6th of all wine making in Italy, however until recently most of this did not leave the island. Not so today as Sicilian wines are back on the map having a mini-Renaissance thanks to some innovative new techniques employed by some otherwise traditional wineries.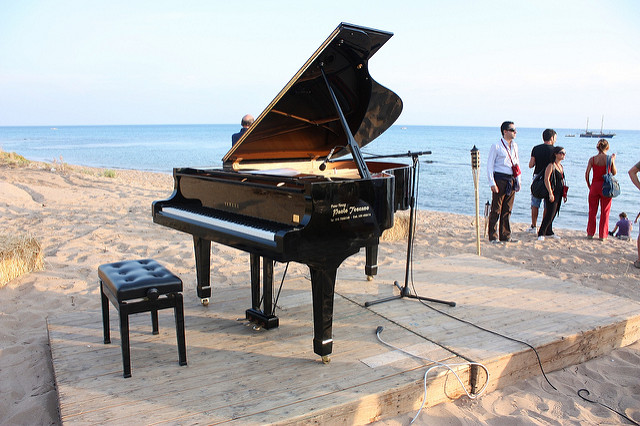 Sicily's climate, sun, and rocky soil is very similar to the wine growing region of Napa Valley in the US. However a stigma of too heavy and too alcoholic (up to 16%) wines and a reputation of mass producing cheap wines have left this otherwise unknown wine region to themselves. Thanks to the new generation of vintners, this unfair opinion of Sicilian wines is lifting and now the island is a connoisseur's choice for moderately priced wines that are very drinkable.
For wine lovers who are only familiar with the major grape varieties, Sicily provides a whole new experience. While standard grapes such as Merlot are grown here, only the most knowledgeable connoisseurs have heard about many of the Sicilian grapes used. Nero d'Avola is a very popular grape that was once used for making reds that were thick, tannic and heavy. However updated techniques and modern equipment has transformed this grape into a standout. It is now used to produce a fruity wine that is comparable to a nice Syrah with hints of currant, clove and even vanilla.
White Sicilian wines
The most popular grapes for whites are Catarratto Bianco, Inzoli, Grillo, and Damaschino. These grapes make wine that is ideally suited for the dry hot climate of Sicily and a cuisine that is heavy on seafood.
It is these arid and scorchingly hot climactic conditions that once hindered the full potential of Sicilian whites as the heat would start the fermentation process while the grapes were still on the vine.
Modern techniques such as aggressive pruning of the vines and temperature control during fermentation has changed all this and now these under-appreciated grape varieties can get the credit they deserve.
Sicilian D.O.C Wines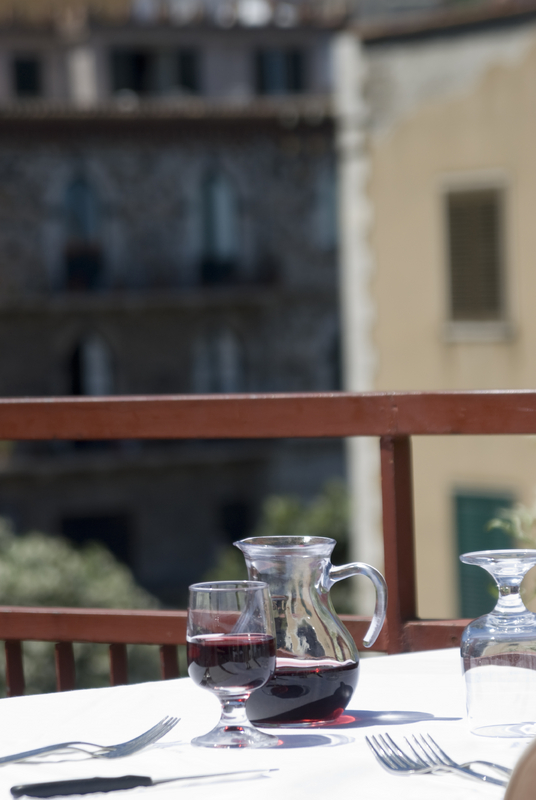 There was a time when Sicilian wines were severely threatened by cheaper products from California that imitated the best of the island's winecraft. Even prominent wines like Marsala were being produced outside of Sicily and very nearly ruined its reputation – reducing it to a cooking wine. However today is different as foundational wines like Marsala are protected by the "Denominazione di Origine Controllata" or D.O.C regulations. Much like the Champagne region of France, Sicilian wines are now protected by these standards, ensuring that these wines are made in the traditional way in the traditional region.
Sicilian standards like the many varieties of Marsala and Alcamo (a fruity white) can only be made in the province of Trapani. Cerasuolo, a full dry red belongs to the area of Ragusa and the many versions of Etna wines are grown on the fertile slopes of this active volcano. Faro hails from the Messina region and is a popular medium-bodied wine with a deep red color. Moscato, a dessert wine that once rivaled Porto in popularity, is making a comeback with three distinct varieties of this golden sweet nectar from Syracuse and the surrounding islands.
Another aspect of the Sicilian wine rebirth is the price. Most if not all of these wines range in price from cheap to moderately priced. All of them are very drinkable with even the cheapest mass produced stock making an acceptable table wine for dinner. Experimenting with these Sicilian wines is well worth it as they are pleasing to the palette and light on the wallet. After all, hundreds of generations of winemakers spanning thousands of years can't be wrong
By Justin Demetri