Places to see in Southern Tuscany
Capalbio
Capalbio is located at the southern extreme of the Toscana Maremma. At the beginning of the 1300s the castle was under the dominion of a local family of Lords (probably descendants of Guido di Capalbio cited in an act of 1203), who in 1315 allied themselves with Orvieto against the Aldobrandeschi of Santa Fiora and the Baschi di Montemerano.
The political authority of Orvieto lessened, Capalbio was conceded to the republic of Siena between 1339 and 1345 by the Aldobrandeschi di Santa Fiora, but subsequently fell under the dominion of the Orsini. With the military campaign of 1416 it was conquered definitely by Siena, so that its history is tied to the successive rise of the republic.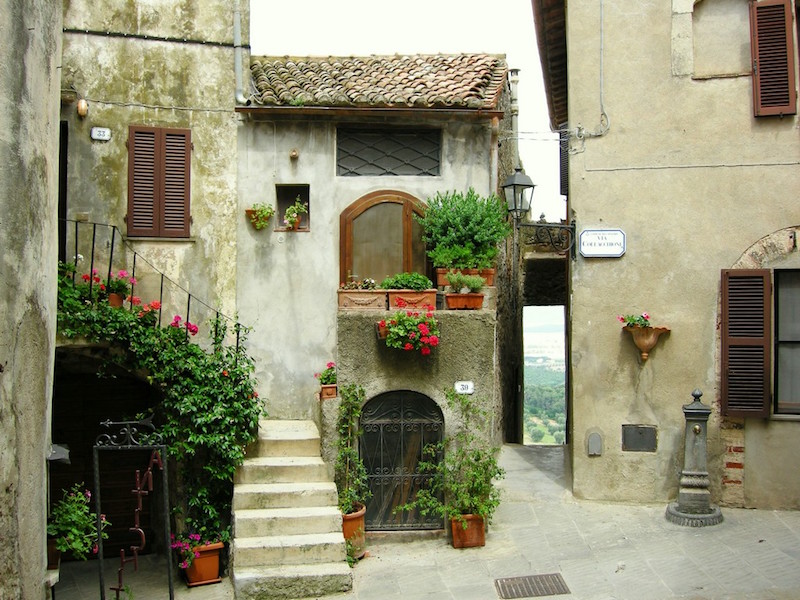 In Capalbio you can also find an incredible garden created by artist Niki de St. Phalle, inspired by Tarot cards and so called "Tarot Garden".
Necropolis of Tarquinia
The Etruscans, to which owes its importance, is only three kilometres away from the city centre and stretches over 1,850.000 acres of land. Its numerous tombs carved in limestone are rich in pictorial decoration that illustrate the evolution in Etruscan painting from the 7th to 2nd centuries B.C. (in the total of 58 frescoed tombs, out of 7000 that have been catalogued). Since 2004, the tombs of Tarquinia are part of the Unesco Heritage Site.
For conservation reasons, of about forty tombs that can be visited only a few at a time are open. The tombs that can be seen at the moment are: the tomb of the Giocolieri, of the Fiore di Loto, of the Leonesse, the Caronti tomb, the tomb of the Gorgoneion, of the Fustigazione, of the Leopardi, of the Baccanti, the Cardarelli tomb, of the Caccia and Pesca, of the Cacciatore, tombs 5513 and 5591.
Cosa
The settlement of Cosa was founded in 273 B.C. Like every other Roman colony, it controlled the inhabitants and fought against the assault of the enemies. It had massive walls in order to carry out this porpouse. The whole area was built in many decades, beginning with the fortifications and the public buildings. Cosa was destroyed in 70 B.C. during the civil war and later during the battles between Romans and pirates. In this area villas were built in the second and first century. These buildings were built in place of the fortifications of the centurions of the settlement; they are a clear sign of larger farms run using slaves. In the 3rd century Cosa, almost completely abandoned, was seat of an administrative centre called Res Publica Cosanorum. The name Ansedonia, of Greek origin, could be dated back to this period.
Baths of Saturnia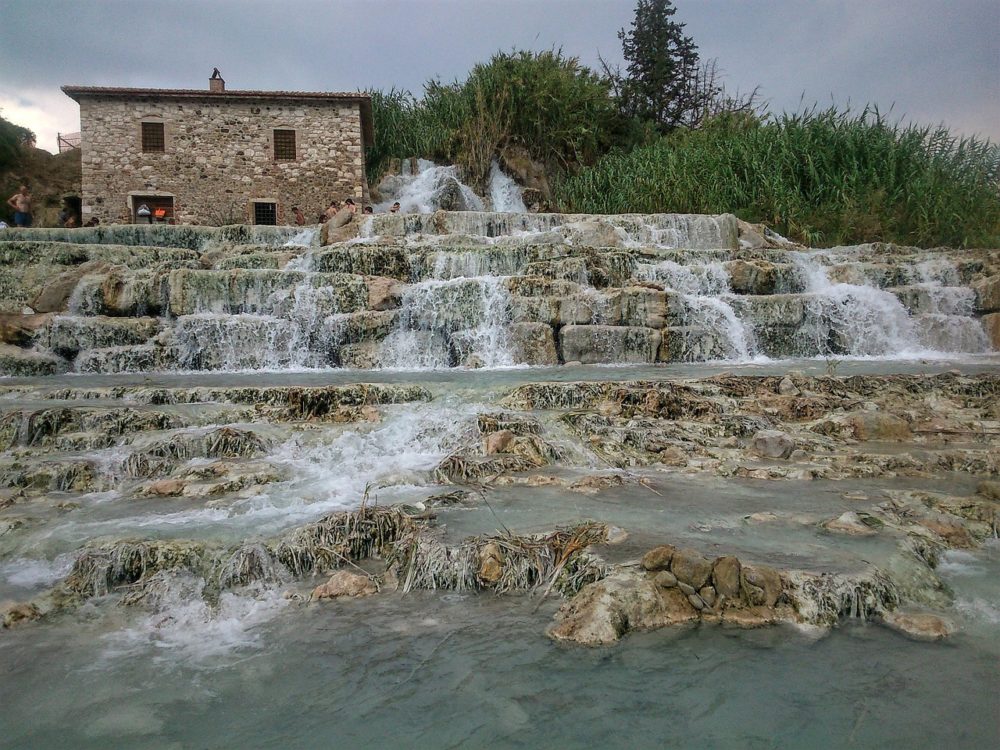 Saturnia offers a access free hot spring (in the picture) and a well organized pool – hotel with outside hot water swimming pool. The waterfall in the image belows has a difference – the water is hot, the temperature of a nice hot bath. It smells good and sulphurous.