Keeping on a track made of ghostly figures and chilling places, we present you a series of articles on Italian Ghost Towns, another interesting addition to our spooky collection of articles for the month of November!
Read on!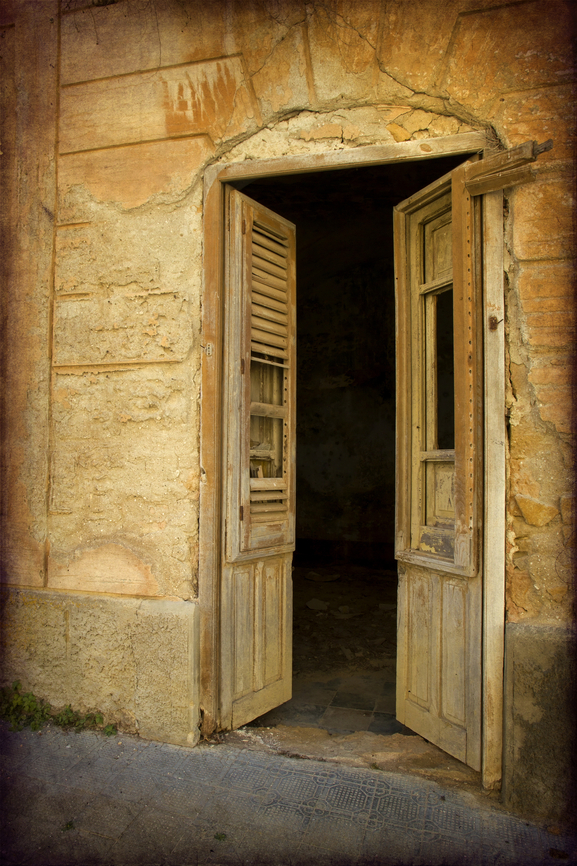 Roofless buildings, no plumbing or electricity, streets too narrow for the smallest Fiat, winds blowing trash and debris through empty windows – these are some of the images one experiences while exploring Italy's Città Morte, or dead cities. Better known to English speakers as Ghost Towns, many of these locations were abandoned after earthquakes reduced the major buildings to rubble. Citizens often decided, or were forced by the government, to move to a new location instead of rebuilding. Whether it was a natural disaster, lack of modern conveniences, or simply the dwindling of an elderly population to cause their abandonment, Città Morte can be found across the entire country.
However, some of these Città Morte have been given a second lease of life as artist colonies or, more often, as a refuge for squatters and illegal immigrants. There are possibly hundreds of abandoned villages and small towns throughout Italy, with a larger concentration in the impoverished and seismically active portions of the south. Below are some of the best-known among them, which can still be visited today.
Bussana Vecchia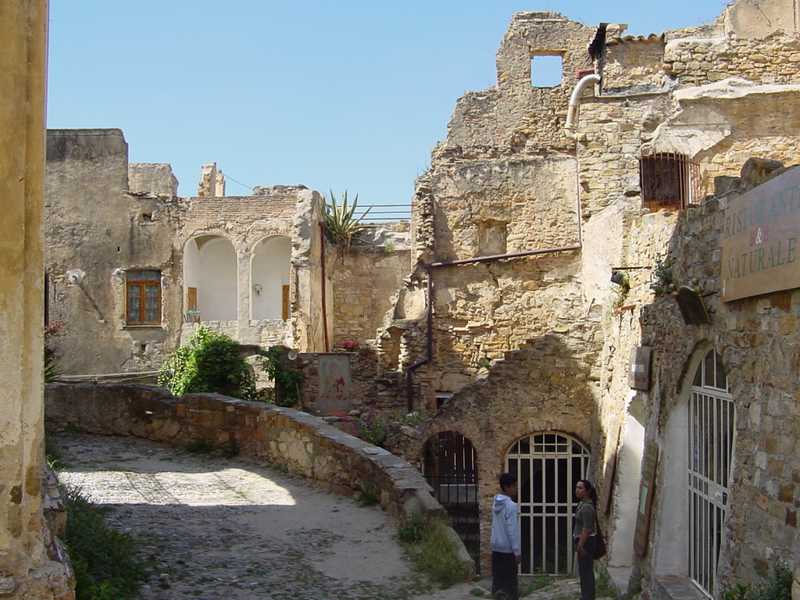 Bussana Vecchia is arguably the most famous of all Italian Città Morte, due to its rebirth as an artist colony. The residents of Bussana Vecchia have also been fighting a decades long legal battle with the local government in order to stay in this ruined city. The town is located in Liguria, close to the French border and under the jurisdiction of San Remo. In the late 19th Century a devastating earthquake made the town uninhabitable and was left to crumble until the 1960's, when a troupe of artists began squatting in the buildings. Today the former Ghost Town has seen vast improvements thanks to the hard work of its citizen-artists. Dwellings have been rebuilt and portions of Bussana Vecchia have electricity and plumbing, allowing for commercial enterprises such as restaurants and art galleries. Although the town cannot truly be considered "dead," most of it retains a ruined appearance and continues to be an inspiring motif for artists. Like all Città Morte, its future is uncertain as the authorities attempt to either evict the squatters or, more recently, try to force them to pay rent.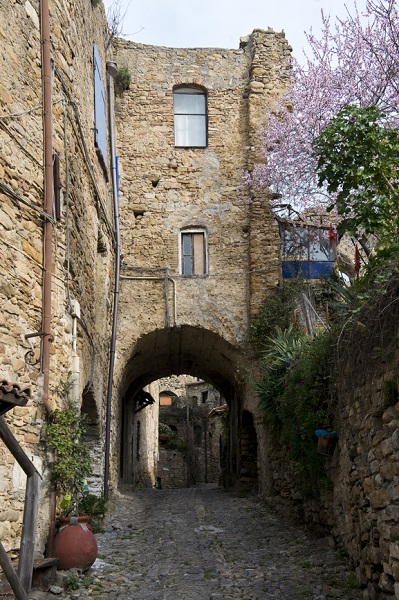 Giardino di Ninfa
This abandoned estate and former town located in Lazio is better known today for its botanical gardens, but certainly qualifies as a Città Morta. Giardino di Ninfa, as it is known today, was once the fairly substantial medieval town of Ninfa. The town, whose roots date back to Roman times, later became part of the Caetani family's estate before family wars and deadly malaria left it crumbling and abandoned in the 14th century. In the 1920's, the last surviving descendants of the Caetani used the crumbling ruins as the scene for an English Style botanical garden. Today, the Giardino di Ninfa is popular with gardening lovers (and it has been voted one of the most beautiful parks of Italy), because of  their picture-perfect, romantic settings, completed by bridge-covered waterways, ruined churches roped in shrubbery and many types of exotic plantlife. With the last of the Caetanis' passing, the Giardino di Ninfa is now operated by the Fondazione Roffredo Caetani in conjunction with the conservationist group WWF (see also Ninfa Gardens).
Tocco Caudio
The Beneventan town of Tocco Caudio is an example of a living city surrounding a dead one. The ancient town is located on an inaccessible ridge that made modern living extremely difficult for residents. The village center had been already abandoned before the earthquake of 1980 rung the death knell for old Tocco Caudio. The residents created a new, more accommodating town, easier to access and allowing for automobile traffic. Today, the old town of Tocco Caudio is a true Città Morta and essentially off-limits for safety reasons. This, however, has not stopped the occasional visitor from entering it to walk amongst the crumbling buildings and take photos.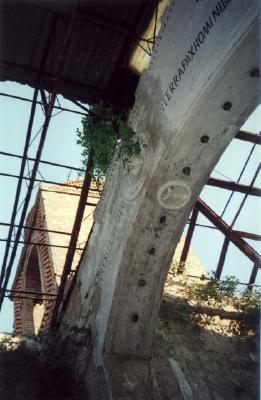 Pentedattilo
This medieval Calabrian town has been deserted for decades because of its location, threatened by  earthquakes and landslides. Pentedattilo means "five fingers" and is named so for the pillars of rock hanging ominously above it. Since Pentedattilo was evacuated before a major catastrophe, the town is in remarkably good shape in comparison to some of the other Città Morte. Many buildings still have their roofs, including the town church and visitors may wonder why it was abandoned. Today, an organization is trying to restructure Pentidattilo, and recently this ghost town has become the location of a Film Festival. However, one look at the looming fingers of rock overhead, make it easy to realize how even the slightest earth tremor could send the mountain crashing down upon the town itself.
A day in Pentedattilo
Poggioreale
This Sicilian ghost town, located in the province of Trapani, was destroyed by an earthquake in 1968. The old town of Poggioreale barely existed for three-hundred years before the earthquake forced the residents to build a new one a few kilometers south. Poggioreale was not the only town in Sicily's Belice valley to be abandoned and rebuilt in a new location after the 1968's quake. The medieval town of Salaparuta was completely reduced to rubble: not a building remained except for some ruins of its castle. Old Poggioreale fared slightly better and can still be visited in its deteriorated state.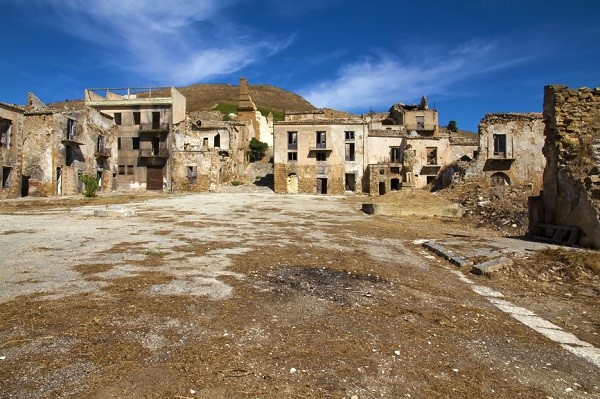 For Civita di Bagnoregio (probably the most famous città morta) please read: Civita the Dying city
More ghost towns in the North and South of Italy, click on the links.
By Justin Demetri