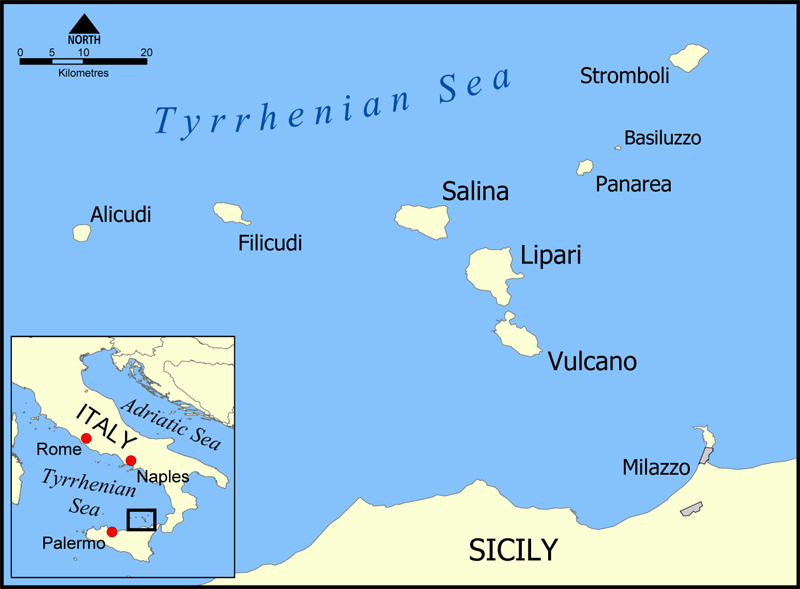 Among the Aeolian Islands, Stromboli is the smallest of islands located across the Tyrrhenian Sea, just to the north of Sicily. In fact, Stromboli is an active volcano in a continuous state of activity known for its violent eruptions. The volcanic island is about 900 metres in height, but reaches down to 2000 metres below sea level. It is regarded as one of the biggest active volcanos, after Etna, in Europe. Visitors can enjoy the breathtaking view of the volcanic crater and enjoy the experience of watching the rugged coastline along with wonderful scenic beauty with trekking activities.
There are two main villages along this island of Stromboli, one comprising a larger area whereas the smaller one, Ginostra, is a fishing village, which is not visited much by the tourists. However, there are tourist facilities on this part of the island too. If you love adventure and want to explore this region, then you can consider taking a boat. But you should be aware of the possible dangers along Stromboli since it is prone to violent volcanic and seismic activity.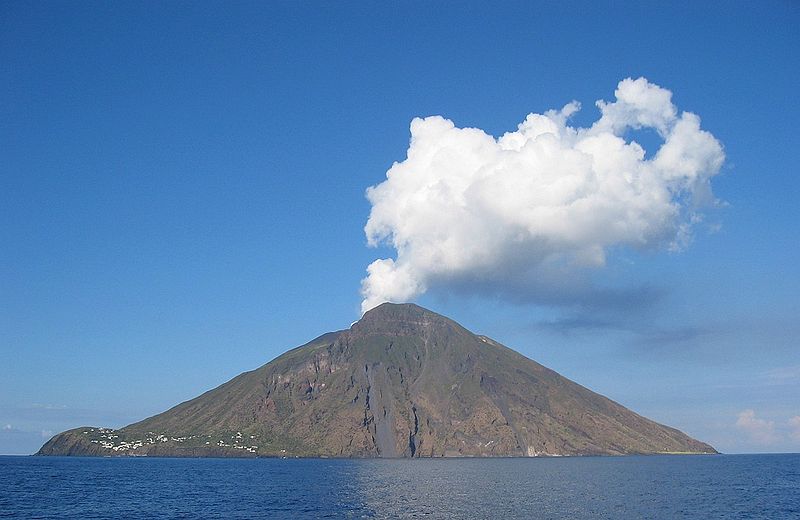 Attractions Around Stromboli
One of the best attractions of this island is the wonderful display of fire and brimstone. The entire surface of Stromboli comprises of volcanic activity, which is slow yet active as tiny emissions can be observed throughout the day. During the night times, the lava glows and goes down to the Slope of Fire, where it meets the sea with a hissing sound. The fiery and amazing power of the nature can overwhelm you completely.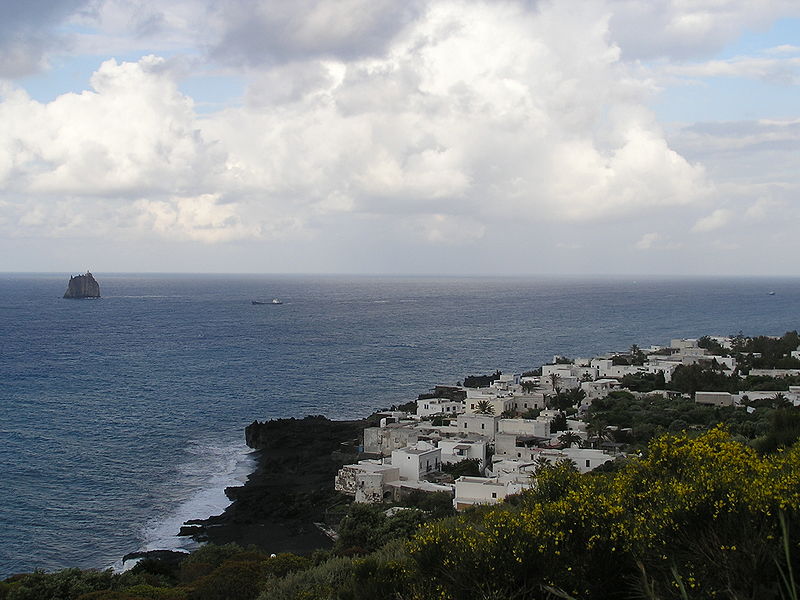 Stromboli's Volcano
This is one of the most important volcanoes found in this region, which is always active and gives a close glimpse of the eruptions from time to time. Though it is safe for visitors to visit this volcano, the conditions do vary during different periods of the year due to unusual volcanic activity seen in this region. Most of the times, it is possible to hike to reach up till an elevation of 400 meters but beyond this level, a local guide may be required for this purpose. There are plenty of guide services available on this island and it is advisable to seek such services for ensuring greater personal safety.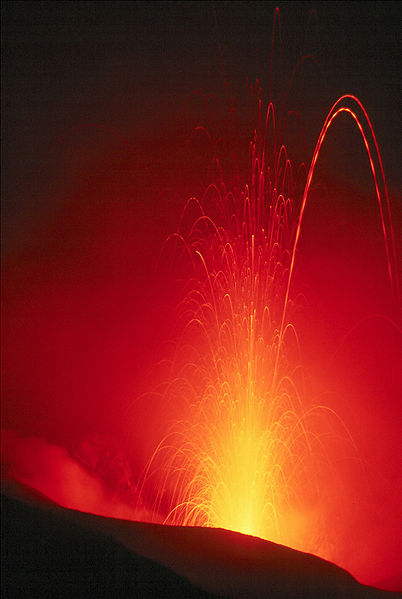 Gran Cratere
One of the best attractions of this place, which you cannot miss at any cost, is Gran Cratere. It involves hiking various hours, during which you can come across steep paths. The journey can be hard but it is also rewarding as you come across pools of lava shimmering in the night light. At the same time, you can see the bubbling lava along with thick mounds of steam with the smell of sulphur. It is best to visit this place with the help of a guide and the law requires you to seek assistance of an experienced guide to explore this place. Visitors can make a trip to this place which takes around 3 hours and return back at around midnight. However, the trip for coming down takes only about 2 hours. Day trips to the volcano are not advisable as you may not be able to see the glow of the molten lava during this time.
Village of Ginostra
You can enjoy a boat ride along the lovely village of Ginostra and catch a beautiful glimpse of this lovely island. The scenic village of Ginostra lies on the opposite side of the island starting from the town of Stromboli. It can be reached by boat and usually there are rides offered along the harbor across Ginostra.
Strombolicchio
If you enjoy some scuba diving activities, then you can get access to the tiny island of Strombolicchio, which is located offshore across the Stromboli town. You can see some clear waters and also watch the continuous motion of volcanic activities consisting of Strombolicchio just down the surface. Usually, dry land activities are not encouraged on this island to preserve its natural beauty.
How to Get to Stromboli
The only way to access this island is by boat, as there is no place available for building an airport across this region. There are plenty of ferry services and hydrofoil operators that connect Stromboli Island and Ginostra along with other parts of the Aeolian Islands along with Sicily. It is not advisable to bring cars to this place as it can become more cumbersome to use it. Besides, it is more convenient to explore this island by using a hydrofoil rather than using boat or ferry services.
Transportation in Stromboli
With the small size of the island and non-existence of the streets, there are no cars, buses and trains available in this region. Small motorbikes, boats and ape cars are the only means of transportation available on this island. The best way to explore this region is by walking on foot.
Living and Accommodations in Stromboli
Stromboli offers many self-catering countryside accommodations, hotels at good rates close to the beach side as different options for staying.  Most of them are located in the center of the village and within an easy walking distance. Renting rooms can be a good option for those who do not want to spend much of living in luxurious hotels. However, camping is not allowed in Stromboli.
Food and Wine
You can get different kinds of cuisine in Stromboli ranging from the Mediterranean style food to the classic Italian combinations in most of the restaurants. Most of them serve food amidst a great ambience and treat you to some of the best culinary delights in the region. Main course meal consists of a typical Italian fare, which can be enjoyed with a glass of best quality wine. There are also pasta dishes served here along with pizzas to cater to the taste and preferences of different travelers. Besides, fish and tuna dishes are also quite good and people relish its taste. Ginostra  in Stromboli is a fishing village where you may not find plenty of choice but the traditional lunch served here is quite good.
By Irene Tischenko