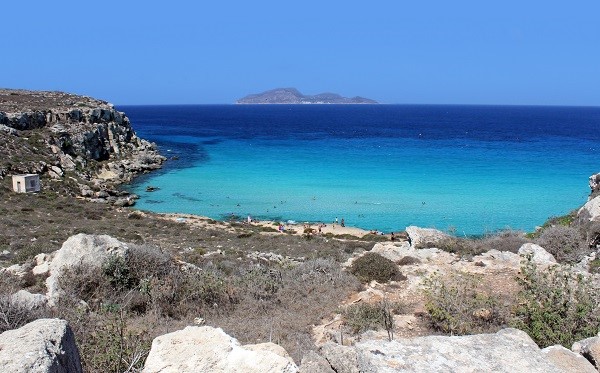 Favignana is a butterfly shaped island considered to be the largest among the Egadi. The other main islands of the Aegadian archipelago are Levanzo, Marettimo, Maraone and Formica. This island is located in the midst of the Mediterranean Sea and is at a distance of around 9 miles from Trapani. It takes around 20 minutes with hydrofoil or one hour to reach this place using ferry services. The two wings of this butterfly shaped island are not similar just in shape and size, but also share certain common features. The eastern side of this island is characterised by flat land whereas the western side has low slopes of hills that can be seen rising, out of which Montana Santa Caterina is the largest.
Beaches, coves and bays are some of the best attractions of this island, which draws large crowds  who come here to visit. The economy here thrives on tourism and the tuna fish industry has created wealth and work opportunities for the locals. Tuna fishing became popular on this island mainly due to the efforts of the Floria family, who set up fishery units, that lead to a greater prosperity of the region.
Attractions and Activities in Favignana
Old Stone Tuff Quarries
Along the northeastern side of Favignana, one can come across the old stone quarries, which are one of the main attractions here. In the olden days, volcanic rocks were the primary resource for the population living on this island, as these huge blocks of tuffs were carried across the sea and exported to areas such as North Africa and Sicily. In more recent times, the quarries have been used to enhance the island's already incredible beauty, as they have become gardens and orchards.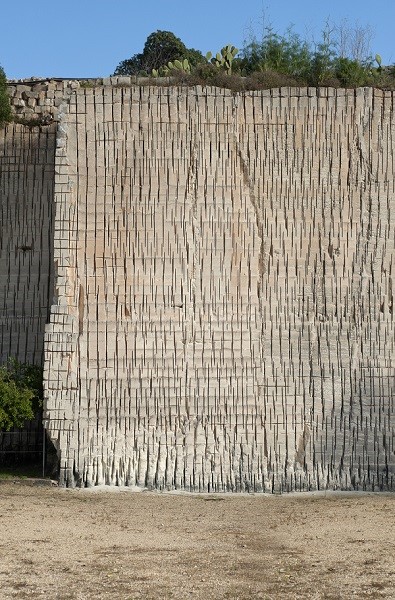 Piazza Madrice
Piazza Madrice and Piazza Europa are the two main towns on the island. Both of them have baroque churches and plenty of shops. Bars and cafés are many, and get lively and crowded in the evening. You can just take a walk along the street and catch a glimpse of the simple houses found here with beautiful gardens, smelling of fresh flowers.
Lido Burrone
This is one of the broadest beaches on the island and there are regular bus services available to take tourists here from the main towns.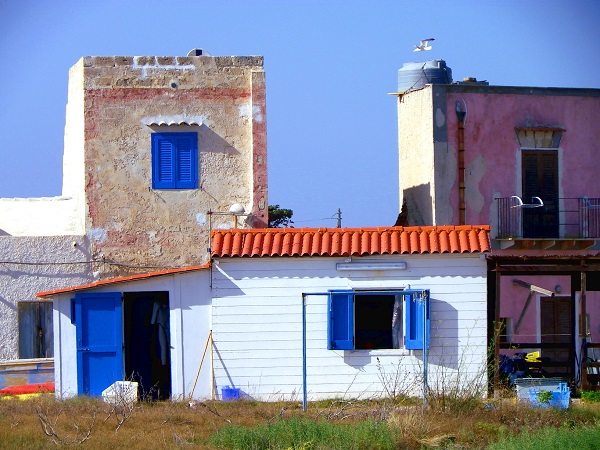 Grotta Azzurra
Here you can get a wonderful view of the island's blue waters and also catch a glimpse of the Grotta dei Sospiri, a cave where you can hear fearful sounds, in case you'd like to add some thrill to your holidays, although you may have to wait until the sea gets rough to hear these eerie moans. If you are looking for some romantic moments, then the Grotta degli Amanti is a nice spot,  where you can find two pillar rocks next to each other located just behind the cave.
Scuba Diving
If you are adventurous and enjoy diving activities, then Favignana offers some of the best places to enjoy a unique scuba diving experience. Its waters hold, 12 mt deep, a fantastic archeological site where you can view relics and ruins originated during the wars between the Romans and the Phoenicians.  This site is located in between Punta Marsala and Cala Rossa, about 50 metres off the main sailing line between the two.  Punta Faraglione and Secca Sciubba,  along with Cala Rotonda and Scoglio Palumbo are some other good sites if you enjoy underwater beauty.
La Mattanza
If you are coming in May, you can watch the regular ritual of the mattanza. The term mattanza refers to a particular way of killing tunas, typical of this area of the Mediterranean, which has ancient origins. A cultural as much as a fishing event, you may skip it if you're particularly sensitive to this type of spectacle.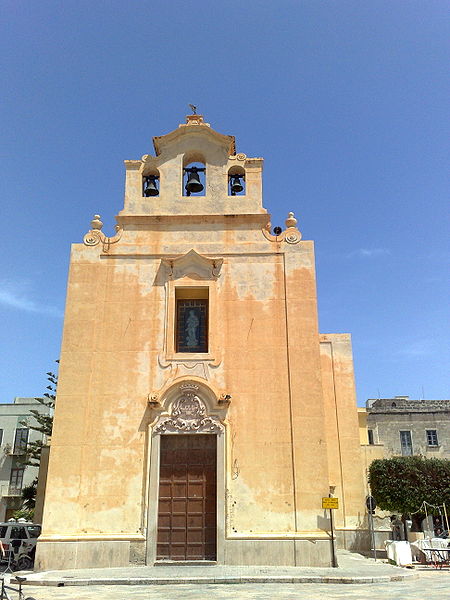 Local Cuisine of Favignana
You can enjoy some of the best dishes of the Mediterranean on this island. Favignana has some fantastic restaurants, indeed, which do not only focus on strictly Italian dishes, but explore other Mediterranean culinary traditions, such as the North African and the Middle Eastern: mutton dishes, flavored with tomatoes and exotic spices are interesting options to try.
Spaghetti al dente are served here with tuna egg slivers and extra virgin olive oil, then topped with fresh parsley. Tuna croquettes are quite popular, so don't miss out on them. You can also try fresh pasta served with fresh tomatoes, basil, olive oil, garlic and roasted almonds.
As this island is well known for tuna fisheries, you are likely to find many mains prepared with this fish. Other popular fish options are gropers, white breams and mullets. Fried ravioli with ricotta cheese and chocolate chips on top is a favorite of the area, enjoyed by locals and tourists alike.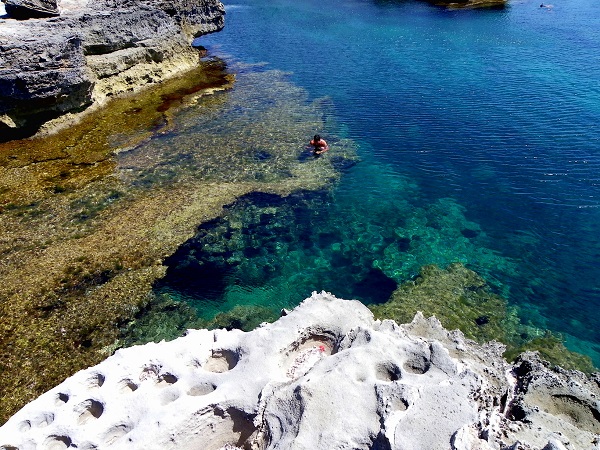 Getting to Favignana
There is good flight connectivity to Favignana from Trapani and several international flights fly from Italy and Europe. Alternatively, you can also travel by car or use train services from Trapani or Palermo central station to reach Favignana.
Hotels and Accommodation in Favignana
You can choose some good hotels around Favignana for a comfortable stay, or even rent apartments.  If you'd like something cheaper, camping sites are widely available.
Handy Tips for Travelers
The best way to explore Favignana is by using bikes or mopeds, as you can move at your own pace and catch a glimpse of this scenic island with ease.
Make sure to drop into Egadi Restaurant where you can taste some of the local delicacies made using tuna, swordfish, octopus and lobsters. Egadi is also a lovely hotel.
You can take some local delicacies as souvenirs:  dried tuna roe, smoked tuna and swordfish are sure ways to evoke the beautiful memories you're certainly going to collect after spending some time on Favignana. 
Irene Tischenko