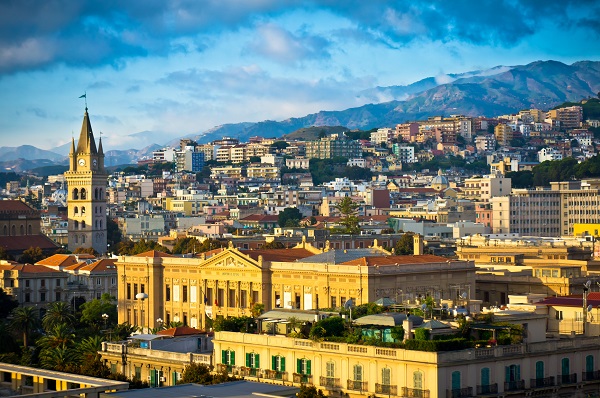 Messina is the third largest city in the region of Sicily, in Italy. It is mainly an agricultural center and a busy port, which is a focal point for ferries travelling to various other destinations along the coast. The important international fair of Sicily is held here every year and, beneath its urban façade, Messina is a culturally and historically important town that has had its share of ups and down through the centuries. In more recent years, Messina has been able to resurrect  its fate and became an important tourist destination and economic hub.
Attractions in Messina
Norman Cathedral
The Norman cathedral in Messina is one of the most beautiful churches in Sicily. The cathedral was first built in the 12th century and has been destroyed several times: first due to a fire in 1254,  then twice because of earthquakes, and the last time during the bombings of World War II.  Despite its share of tragedies, the cathedral has been restored to its original beauty in the past years.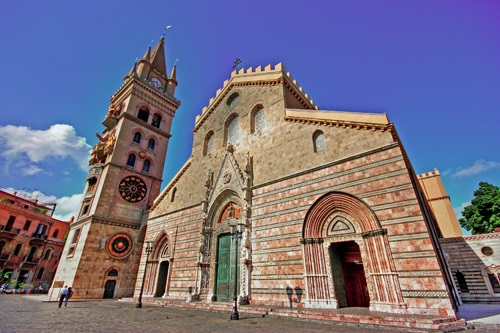 Chiesa della Santissima Annunziata dei Catalani
This 12th Century building is a marvel of architecture, with elements from Arab as well as Norman styles. There is a statue in front of this monument dedicated to Don John of Austria and is a major landmark of the city.
Fontana di Orione
The fountain is made from pale marble and depicts the founder of Messina. Characterized by its many details and artwork and its historical relevance, the fountain is a beautiful sculptoreal piece.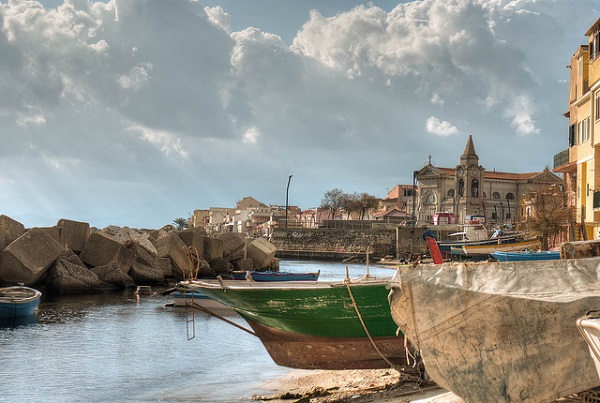 Museo Regionale
The regional museum is one of the best museums in Sicily and a must visit for all tourists: it showcases artworks by some of the best local artists and, although small and somewhat shabby, it holds true treasures inside.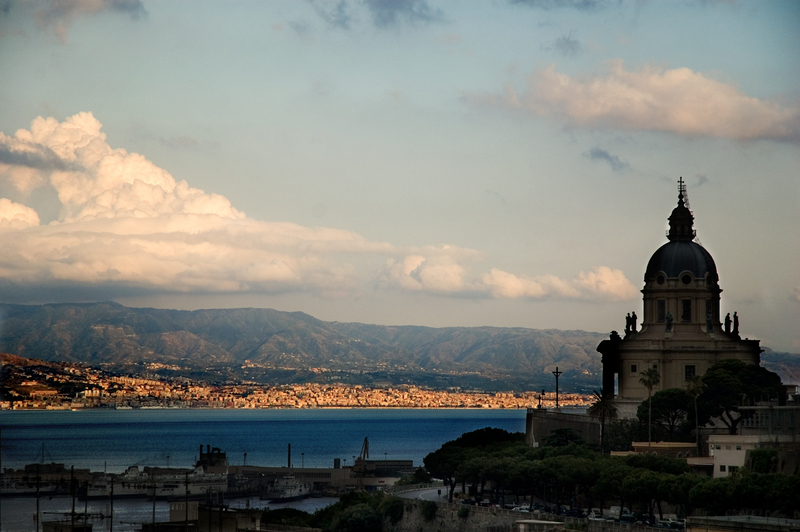 Piazza del Duomo
This is a truly vibrant and lively place, where tourists and locals alike sit and relax in the afternoons, and watch people passing by. The Piazza is also home to the largest astronomical clock in Europe which was built in Strasbourg.
Fontana del Nettuno
The Fontana Del Nettuno is, very likely, the most beautiful fountain in Messina. Built  in the 16th century by Montorsoli, what is outside today is the perfect copy of the original, which is kept in the Regional Museum instead.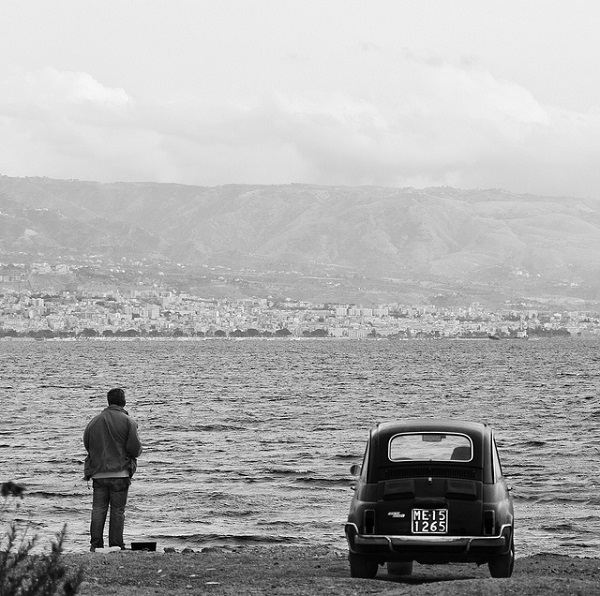 Piazzale Batteria Masotto
Piazzale Batteria Masotto is located just opposite the Fontana Del Nettuno. This is the best place to enjoy beautiful views of the harbor and the city, as well as stunning and peaceful sunsets.
Piazza Del Duomo's treasury has several priceless treasures collected over the centuries like the Golden Mantel and the picture of the Madonna of the Letter, which are still preserved and kept here. The treasury of the Duomo is open to visitors, if you'd fancy to have a look at these beauties.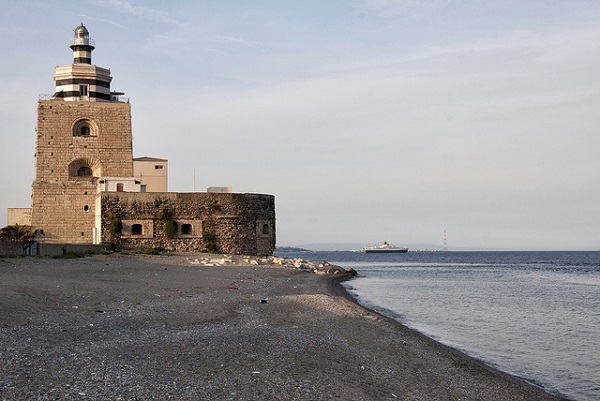 Events
The Vara is the most important event in Messina. During this event, that takes place every year on August 15th, a religious float is carried around town to celebrate the Assumption of the Virgin Mary ("vara" is the coffin where the "Sleeping Virgin" rested).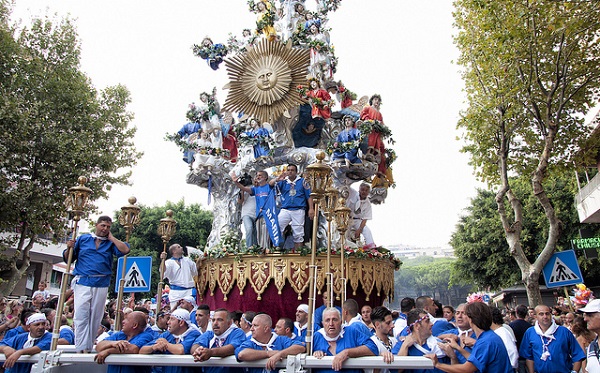 Getting to Messina
Messina is quite well connected to the rest of Sicily and reaching it is quite easy through buses, trains or ferries. Trains run regularly from the other major cities in Sicily to Messina, as well as from Rome and Naples. Buses are also an easy and fast way to reach Messina: almost all  towns in Sicily have buses running to and from the city. From the closer coastal town regular ferries are also available a few times every day: ferries are quite inexpensive and a reliable way of travelling. Messina also has the shortest ferry connection to the mainland, to Reggio Calabria.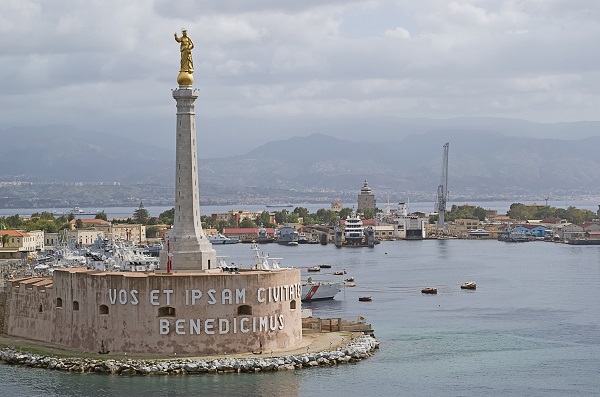 Moving Around the City
Moving around Messina is quite easy, since it is a compact city. Most places can be visited on foot and the streets are all pedestrian friendly and picturesque, so it can be quite enjoyable to do most of the sightseeing on foot. Other than that, Messina is quite well covered by public buses, which run regularly through the city. There are various bus stops and offices, where tickets can be purchased well in advance. Maps and information on bus routes can be obtained from there, too.
Stay and Accommodation
Messina has plenty of options for accommodation. Most hotels are located near the railway station, which is quite convenient since it is very central. There are a few high end hotels in Messina that offer luxury and excellent service to tourists. Other than these, there are several smaller family run hotels that are not very expensive, yet offer charming, comfortable rooms and simple Italian food. There are also plenty of  hostels and Bed & Breakfasts throughout the city, the perfect choice if you are travelling on a budget.
Eating Out in Messina
Like most places in Italy, Messina has a lot of options in terms of good food and drinks. The city has plenty of restaurants, bars and cafés, all serving a variety of cuisines in several different atmospheres. Restaurants of high end hotels generally have a higher range of choices in terms of cuisines; however, they can be a little costly. Some of the smaller, family-run restaurants serve simple regional dishes, in a friendly informal environment. There are also a lot of cafés that serve good snacks and coffees both indoors and outdoors.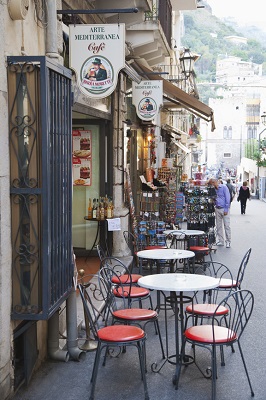 Shopping in Messina
Messina has a few options in terms of shopping. There are a few shopping malls and modern complexes that sell everything under the sun, branded or otherwise. Although these are quite convenient, if you want to get a taste of real Sicily, you must visit the local markets in the old quarters of the city. These ancient markets are bustling with people at all times of the day and remain quite crowded. Shops are small, but they sell some of the best locally made artifacts and handicrafts, as well as some unique items.