Levanzo, one of the most beautiful islands in Italy, is located close to Trapani and is known to be the smallest of islands among the Aegadian islands. It is the one of the major tourist attractions known for its natural charm and beauty as compared to most of the other islands. Levanzo is surrounded by the blue green waters of the Mediterranean Sea along the north of Favignana close to Sicily.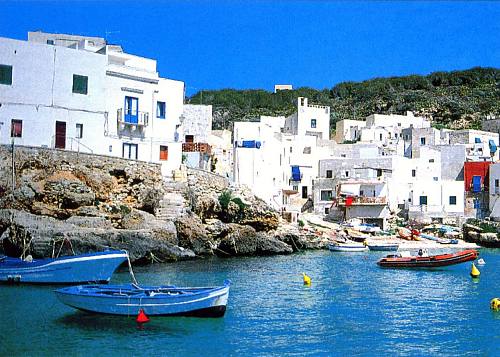 As compared to other islands, it is less developed, but still it has many visitors, as it is clean and unspoilt and offers a calm atmosphere as compared to other nearby islands. This island is  filled with natural flora and fauna and has some nice attractions for the visitors.
Many people come here to spend some quiet moments away from the hustle and bustle of the city life and enjoy the scenic beauty of this island. The locals lead a very simple lifestyle here and there is less chaos and peaceful life out here.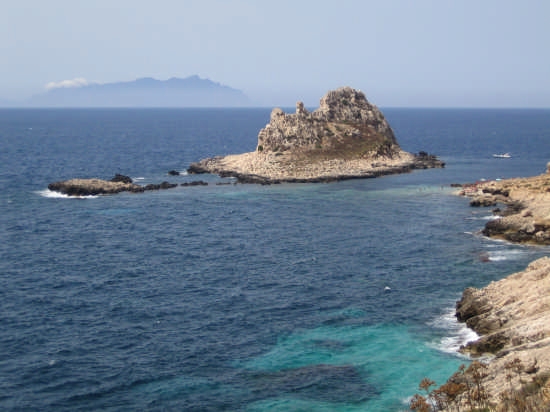 Getting to Levanzo
There are numerous flights from Europe that fly to Trapani and Levanzo is just about 14 kms away from Trapani. You can easily explore all the sight seeing attractions of Levanzo in a day's time.
Attractions on Levanzo
The best way to enjoy exploring this region is by walking on foot as it is a small island, which is around 5.82 kms wide and can be accessed from the North West and South East side very easily. You can enjoy the panoramic view of this island and see its captivating beauty along the waters and the rich variety of vegetation found here. People who enjoy trekking activities can make the use of this best opportunity and discover different areas along this island by walking.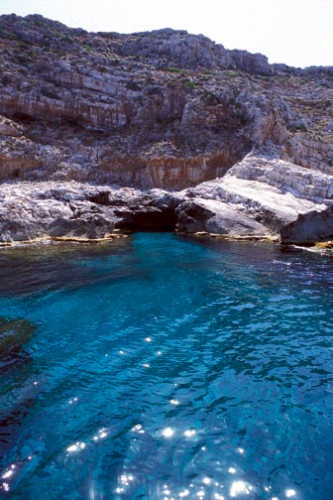 Pizzo Del Monaco
Pizzo del Monaco is one of the highest points along this island located at a height of around 278 metres. From here, you can catch a wonderful glimpse of the Mediterranean Sea and enjoy some of the scenic beauty of the region. However, it may be a bit difficult to climb up to this point as the path is a bit steep, but it is definitely worth the effort.
Cala Dogna
Levanzo is a small island where Cala Dogna is the only existing village, which is the residence of local inhabitants. Nearly 500 local people who mainly comprise of fishermen along with the tourists reside in this village where fishing nets are a common sight, which are kept for drying in the sunlight. As you walk ahead of the village, you can come across a pathway leading to the south west coast, where you can see the beaches reaching up to Faraglione.
The Cave of Genoese
The Cave of Genoese is one of the most popular attractions of Levanzo and is regarded as a historical and cultural treasure of this island. Found in the year 1949, this cave is located in a gorge and has a width of around 8 meters. As you explore this cave, you can come across lot of paintings belonging to the ancient times along with graffiti written on the walls. There are many illustrations that depict the prehistoric man through some of the lovely wall paintings. Most of these paintings belong to the Neolithic and Paleolithic times whereas the ones found at the bottom belong to the Upper Paleolithic era. You can come across figures representing animals such as horses, cattle along with fishes, dolphins and tuna made using charcoal or animal fat.
Although the caves are open for visiting throughout the year, it is recommended to visit this place using the services of a guide.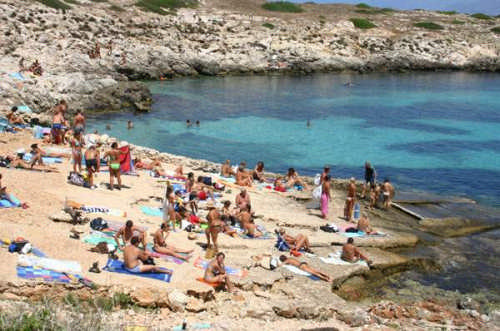 Beaches on Levanzo
Levanzo is an ideal place for visiting for those who enjoy the sea and take a wonderful cruise along this region to explore this island. Besides, there are some nice pebbled beaches found along this island where you can take some nice and long walks. You can also come across some nice and rare black coral formations along the east coast. There are different types of seaweed found in the sea and tuna fishing is one of the primary industries found here as depicted in the wall paintings of the Cave of Genoese. You can also enjoy the beauty of the incredible coves, and small bays found along this island.
Stay and Accommodation
Levanzo offers some good stay and living facilities for the tourists in the form of farm villas, hotels and Bed & Breakfast inns along with self-catering accommodations to suit every budget. There are luxurious hotels available in Levanzo offering wide variety of services to suit different individual needs and preferences.
Eating and Drinking on Levanzo
As Levanzo is a small island, you may not be able to find too many restaurants in the area. However, there are some good restaurants, which serve some of the best local delicacies of this island along with fresh seafood including popular tuna based dishes. If you want to taste some Sicilian food, then you can find some of the delicious and mouth watering dishes on most of the restaurant's menu here. Along with the regional cuisine served here, you can also find international recipes in some of the well-known restaurants. Fresh wine is served along with main course of meal in all the restaurants in Levanzo.
Shopping in Levanzo
Here you can find some local shops and small markets that cater to the local needs of the people and the tourists alike. You can also go to other nearby islands as a day-tripper or towns on Sicily such as Trapani.
Conclusion
If you are looking forward to a relaxed vacation in a beautiful spot in Italy, then Levanzo can be a good choice as it offers a slow paced life with a quiet atmosphere. This place is also a haven for divers who want to have an enriching diving experience in the clear blue green waters of the island. The scenic beauty of the island with small coves and bays attracts most of the visitors to this small and peaceful island.