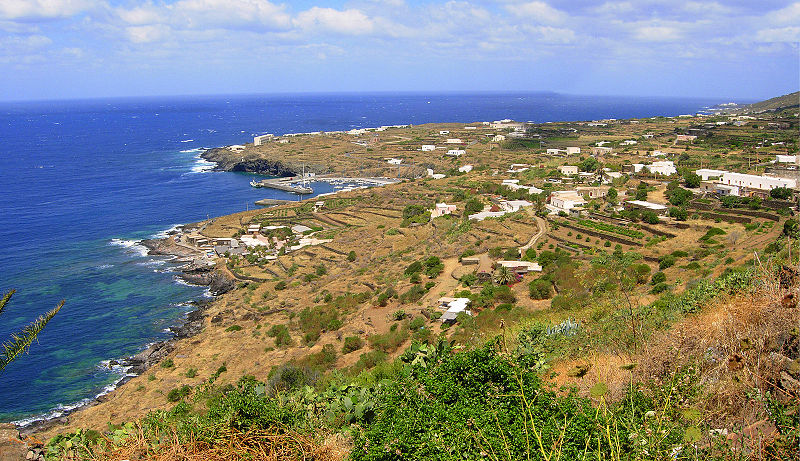 If you are looking forward to having an enjoyable vacation on a lovely island with natural surroundings, then Pantelleria off the island of Sicily is a good choice. Pantelleria is located at around 30 miles from Africa and belongs to the province of Trapani, which is among the southernmost parts of Europe. This place is known for its natural hot springs, fantastic sea view and was formed as a result of volcanic eruptions. People come here to view the natural coastline of this region, its pristine beauty that is surrounded with lot of caves, grottos and inlets.
Pantelleria has a lot of Arab influence seen in the way houses are constructed such as the Dammuso, which are made using square stones. Thus, there is a cultural mix of Arabian and Sicilian ways of life observed here in Pantelleria with hilly countryside comprising of these Dammuso homes. Most of the buildings have been built after the Second World War so they are not very old. The Castle of Barbacane is the oldest among all the buildings seen here, which existed even during the pre war period.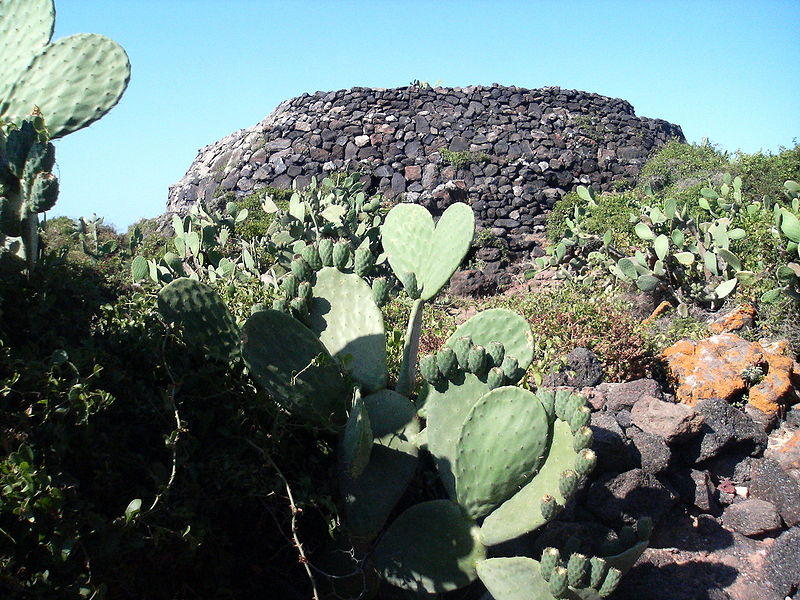 Pantelleria Places of Interest
Specchio di Venere
This is a lake formed due to its volcanic origin with thermal springs draining its waters into it. According to an ancient belief, Venus saw her reflection in this lake while comparing her beauty with the opponent, Psyche. Specchio di Venere is one of the main attractions of Pantelleria and visited by numerous tourists.
Neolithic village
Here one can find craters of ancient origin along with low stone field boundary walls with mounds of rubble known as the Sese Grande. This structure resembles a tower arising from a block of huge elliptical base of lava blocks covered with a decorative lodge and making its way to the top. Besides, there are 12 entrances in the form of passages linking it to the tombs, where the dead bodies were placed with the head pointing towards the western direction.
Montagna Grande
Montagna Grande is the highest point on this volcanic island where at 2743 foot high, one can get excellent views of this island. The mountain comprises of a natural park with various plants and species of different kinds along with lovely rock formations. Right from the town of Tracino towards the sea, the rock formations resembles the form of elephant trunk and hence it is referred to as the "elephant trunk arch".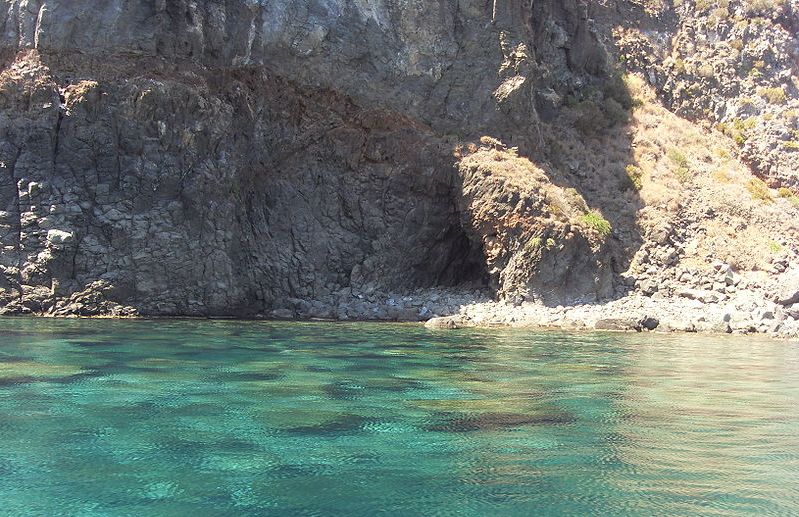 Scauri
You can visit this place to catch a glimpse of the scenic harbor view along with the waters of the hot spring. There are some excellent views that one can have from the cemetery.
Nika
In this fishing village, there is a gorge of lava, where the rocks lie at a close distance through which many hot springs arise. As you walk back into the coastal road, near to the Rekhale junction, there are some villages that have still retained the dammusi and the Pantelleria gardens in the original form. When you come back to the coast, there is a steep drop to the sea where you can see Saltalavecchia, which is a village, located on the cliff at the highest point.
Gadir
In this small harbor, one can come across fishes springing from the thermal waters and at a short distance from here, there is a path that leads to the lighthouse. As you follow the path downhill among the stone lava walls, there is a lake of waves surrounded by huge cliffs along with volcanic rock formations. The scenic beauty of this place attracts the visitors coming to this place.
Activities around Pantelleria
There are plenty of boat tours offered here for the entertainment of the tourists, and some delicious food and wine is served on the onboard journey. From across the sea, you can get a wonderful glimpse of the scenic beauty of this region and see the volcanic land on the sea. The charge per person is around 35 euros.
You can also visit many thermal pools found across this region of Pantelleria. Monestro is a good place where you can find natural thermal pools and lot of wonderful views can be had from here. Santaria is also a hot thermal pool found within a cave and it is believed to be the love nest of Calypso and Ulysses.
Getting to Pantelleria
There are different travel options available for reaching Pantelleria and you can choose ferry services from Trapani in Sicily along with hydrofoils that offer such overnight trips. You may be able to find regular flight services from Trapani and Palermo as well with close connectivity to the island of Pantelleria. If you are in Rome or Milan, then there are direct flights that fly to Pantelleria.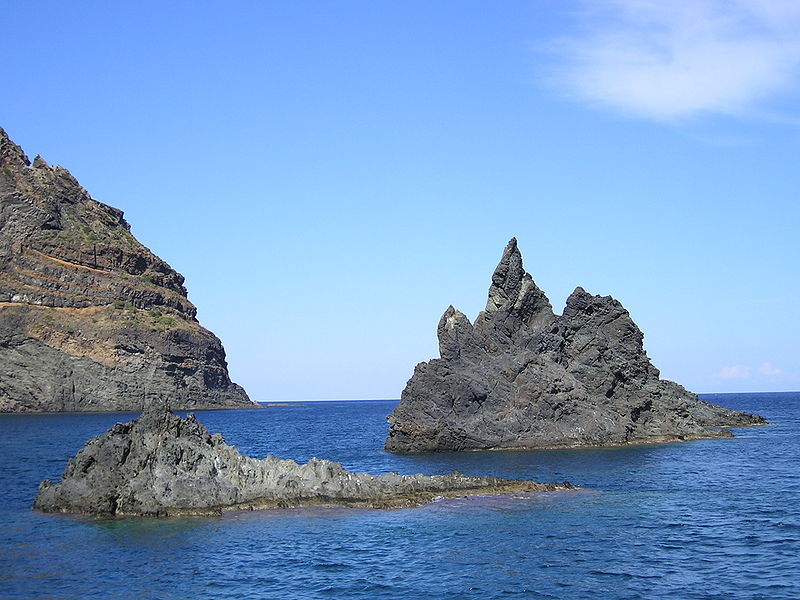 Getting Around Pantelleria
If you want to move and see different places around this island, then the best way is to hire a moped, which is most suited for individual travelers. For others, the best option would be to make use of the bus services to have a look around the place.
Eating and drinking
There are la ot of Sicilian bars offering snacks and tasty wine amidst a lovely ambience in Pantelleria. Besides, you must taste the popular wine-Passito- which is served in most of the restaurants. It is an ancient wine, which is available locally in this region. Besides, there are also some good restaurants that serve delicious food along with a blend of the local cuisines and other international flavors.
Hotels and accommodation
There are a lot of good hotels and accommodation facilities available for the tourists for staying individually or along with family members. You can come across 3 star hotels and 5 star hotels offering luxurious stay and living with good service offered to the customers. There are plenty of hotels offering a good scenic view of the harbor along with facilities such as tennis courts, private beach and a swimming pool to cater to the needs of different travelers.
By Irene Tischenko