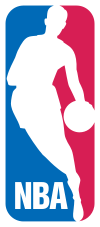 While many might not know it, basketball and the NBA are a big presence in Italian culture. After soccer, basketball is the most watched and covered team sport in Italy, and Italian players like Gallinari, Bargnani and Belinelli (of the New York Knicks, Toronto Raptors and New Orleans Hornets, respectively) found their way to the NBA from the Italian basketball league. Domestic basketball is also popular in Italy with teams scattered in cities like Milan, Rome, Treviso, Pesaro, Cantu', Varese and Siena.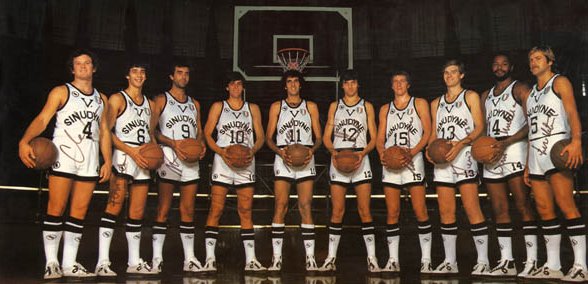 In the early 1980s the Italian league really started to become bigger, more important and also very attractive to many American players that were either just out of college and going to Italy to shape up for the NBA, or established players that, after brilliant careers in the NBA, opted to go to Italy for their final seasons. Some of these players included Larry Wright, who led Rome to win Italian and European championships, Bob McAdoo who played for Milan, and also Dan Ferry, who began his profesionnal career in Rome, only to be eventually sent to Cleveland to debut in the NBA. And how to forget Brian Shaw, a true hero to Roman basketball fans, who then went on to a very successful NBA career, playing for teams like the Boston Celtics, Miami Heat and the Orlando Magic. Shaw ended his career after playing four seasons with the L.A. Lakers. Brian Shaw is actually one of the few examples of players that truly enjoyed being in Italy and who almost jeopardized his NBA future to stay with the Roman team that had embraced him. When Shaw left Rome supporters were very sad and Rome tried to hire Kareem Abdul Jabbar, but no deal was ever made and there was no confirmation of a serious negotiation. Another known name who played many years in Italy is Joe Bryant, the father of superstar Kobe Bryant, who played in Italy from 1984 to 1991; in 2009 he was meant to coach Rieti, where he played in 1984, but the deal fell through.
Another great player that went to Italy was Mike D'Antoni, who had a very brilliant career with Milan. D'Antoni actually played for the Italian national team as well before retiring and starting a coaching career that led him to the New York Knicks where he coached Gallinari, the son of one of his former teammate in Milan.
Another special mention should go to Mr. Dan Peterson, who never really had a position in the NBA, but became one of the most successful coaches in the Italian league. Dan Peterson's importance, besides his wins, was the fact that he used to work on Italian TV commentating American sports, including the NBA. With his strong American accent and funny jokes, Peterson quickly conquered the Italian audience and gave people a delightful impression of the United States.
Today Mike D'Antoni is a great NBA Coach, but in the '80 he was the best playmaker in Europe. He played 12 seasons with "Olimpia Milano", winning Italians and European Leagues and Cups.
Today with satellites and the Internet it is even easier for Italians to follow the NBA in real time and most of the games are shown on television. This was not the case years ago, although the legendary finals between L.A. and Boston were broadcast and Italians were able to know about Jabbar, Magic Johnson, Larry Bird and so forth.
The passion for basketball and especially for the NBA has always been very strong with Italians and it was a major joy when Italy defeated the USA Dream Team in an astonishing 95-75 game. A 17-point victory probably made possible by all those trades with the NBA, which helped the Italian league by bringing it to a higher level.