From an Italian volleyball players forced to quit to the women's gyms of the NCAA.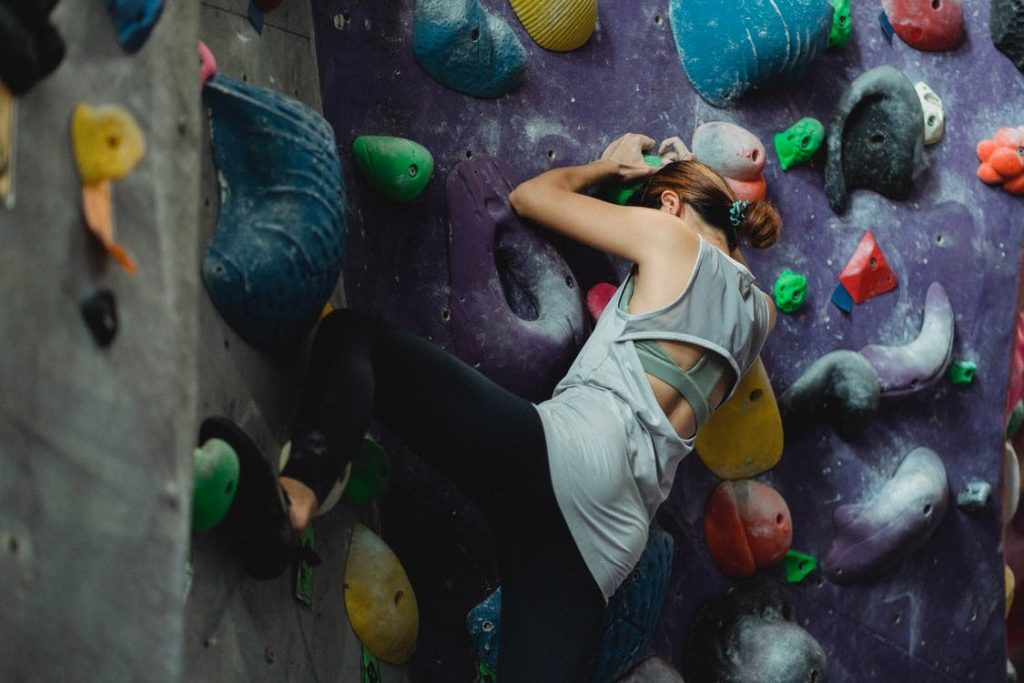 Despite living in 2021, inequality in sports is a real thing. Gender discrimination happens in every country, including Italy and the United States. And it happens on every level, even with the pros. Indeed, gender equality in sports has a long way to go. Everywhere.
In the USA
The latest news out of the American fields concerns basketball. For example, March Madness put the spotlight is on the National Collegiate Athletic Association, the NCAA. Women's basketball players posted pictures and videos of their gyms. They paled, in comparison to the men's. Women didn't have a lot of equipment or tools. Indeed, the amenities showed a disparity in treatment.
But the differences weren't over. In fact, there were differences even in Covid-19 testing. And basketball is back on the spotlight. The men receive PCR tests, which are more accurate and a daily practice. Meanwhile, women were tested with antigen testing, less accurate -but also less expensive. Tara VanDerveer is the coach of Stanford, a women's NCAA team.
"Women athletes and coaches are done waiting, not just for upgrades of a weight room, but for equity in every facet of life," VanDerveer said, "seeing men's health valued at a higher level than that of women, as evidenced by different testing protocols at both tournaments, is disheartening."
The soccer player and captain of the National Women's Soccer League's OL Reign, Megan Rapinoe agrees. She's always been outspoken about gender equality in sports. In March, Rapinoe even met with President Biden to discuss the topic.
"Instead of lobbying with the women's team and our efforts for equal pay and equality in general, U.S Soccer Federation has continually lobbied against our efforts and the efforts of billions of people marginalized by gender in the United States," Rapinoe said.
Despite winning four World Cup championships and four Olympic gold medals, the women's soccer team isn't equal to its male counterpart. The National leagues don't invest in women, who don't get equal pay nor decent working conditions.
Unfortunately, this not a US-only trend.
Gender equality in sports: Italy
Recently, two stories have made the world of Italian sports talk.
The world of volleyball
The protagonist is volleyball player Lara Lugli. During the 2018-2019 season, Lugli got pregnant. She notified it right away. And the team fired her. Unfortunately, she even had a spontaneous abortion. Plus, the sports association didn't pay the player. Lugli chooses to pursue the matter legally, citing damages. The answer of the team shocked her.
In fact, the association claimed damages, because she didn't disclose her desire for pregnancy when she signed the contract. To their eyes, the volleyball player had to say she wanted to be a mom before taking the job. Furthermore, the President claimed that the contract specifically forecast the interruption of the agreement due to pregnancy.
While the legal matter is still under investigation, the world of sports has showed solidarity. In fact, athletes showed up at games with a volleyball below their shirt. It's their pregnancy tummy. Indeed, even soccer players.
The world of rugby
It started with one sentence, uttered by the President of CONI (the Olympic Italian Committee), Mr. Malagò.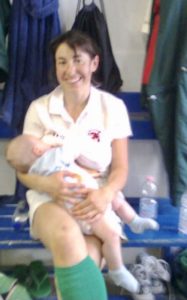 "Now more than ever, having two daughters, I would have wanted a boy. And I would have been happy if he played rugby." Rugby player Elisa Facchini had something to say. Even better, to show to Malagò.
Facchini posted a picture from the changing rooms, while breastfeeding.
In a letter to Malagò, she wrote:
"I became a wife and then a mother, twice. I've kept working but I also kept playing rugby because I loved it. Still, today I realize how lucky I am, since the women's world is ages away from equal rights. But, I want you to know Mr. President, that women don't give up. Because we love the sport."
And they are happy to play.
The world of sports is a reflection of contemporary society. Especially in Italy, where women's equality is still far. But it's not an impossible goal, thanks to women like Rapinoe, Lugli, VanDerveer, and Facchini. Now, it's doable.