Italian Car Racing
A Proud History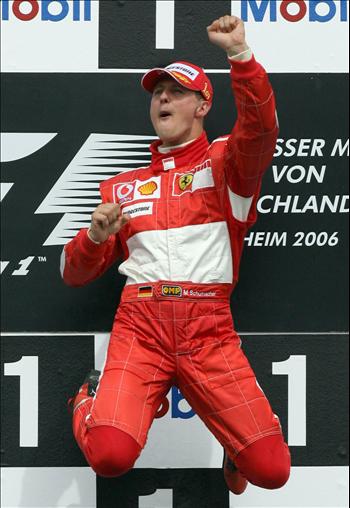 Italian Racing's heritage and history can be found dating back all the way from the beginnings of motor racing, back during the turn of the 20th century, when Fiat was an emerging company. Italy was not truly a dominant factor until around the 1930's, when Bugatti, Alfa Romeo and others entered city to city racing, like the famous Mille Miglia that ran through Italian countryside and was a test of endurance for car and driver alike. The Mille Miglia, or 1,000 miles, was the true race test of endurance, courage, and battlefield for automobile racing.
Unfortunately, in 1957 the race was forever ended when it took the lives of driver Alfonso de Portago, his co-driver and navigator, and eleven spectators, at the village of Guidizzolo. This tragic turn of events ended the Mille Miglia, but it is still run today as an event to portray these golden years of racing, but certainly not as fast, as the cars today are worth millions of dollars.
Ferrari Scuderia was also founded in 1929 by Enzo Ferrari, but was still driving Alfa Romeo 8C, the legendary open wheel race cars for the company shown below. Ferrari would not create its own street legal cars until 1946 as Ferrari S.p.A.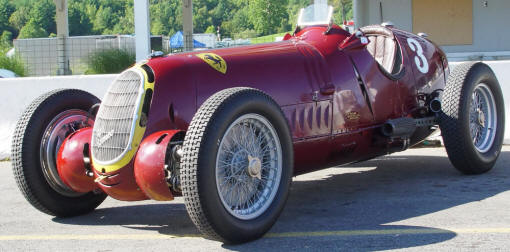 As motor racing progressed, cars became more streamlined to achieve better aerodynamics, thus enhancing and improving race times garnering more trophies. In the early days, there were custom bodied cars built strictly for racing purposes, and although some companies created their own racecars in house, Italian coachbuilders, or "carrozziere" such as Zagato, Guigario, Bertone and Pininfarina, had aerodynamically superior built bodies, the which of likes were then raced by Italian carmakers like Ferrari and Maserati. Even Aston Martin had Zagato bodied cars created to race and compete, but they were not all racecars, and some were built for the street as unique bodied cars with beautiful lines and shapes.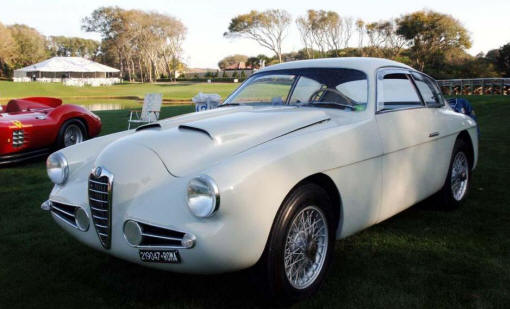 Sadly, the high popularity of unibody, or monocoque, construction all but killed this one of a kind technique that created stunning race cars and road cars before the technique of unibody construction was so widely used. Today, the companies still design and create cars, even buses, but their original designs can be seen in Italian cars from the golden years of racing and automobiles of Italy. There are still plenty of examples to show of this unique construction, so much so that there are only one example left of certain cars, others have gone to their graves in junkyards. But we are talking about racing cars here, there will be another time and place to speak of the unique coachbuilders cars.
Italian cars can be seen in almost all road racing circuits, from open wheel Formula 1, Rally racing, ILMS, to the FIA Championship circuit. Oddly enough, Lamborghini had made a point of staying out of racing, seeing it as too expensive for the company to manage and maintain. For a long period Lamborghini's were not seen on racetracks, however they would attempt to enter a true racing model in 1986, but failed to gain sponsorship, and thus missed out on their chance to prove that Lamborghini was a force to be reckoned with. It is known that Lamborghini's are not meant for the track, it seems. They did eventually move into the FIA Championship in the mid 1990's and are still presently racing in the Murciélago R-GT. Recently though, Lamborghini brought home its first major win ever in the previously mentioned racecar on March 27th of 2007! The car is shown below on its way to victory.

FIA GT: B-Racing RS Line Lamborghini Murciélago R-GT