Raise your hand if you don't know this name. It's the Italian excellency and the Italian beauty. Indeed, a dream.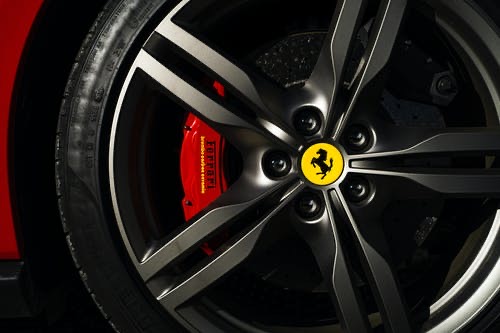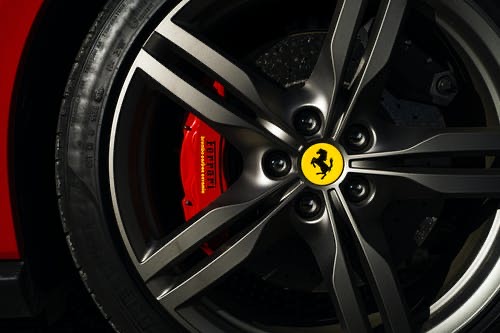 Few brands have a name as powerful as Ferrari: from a small factory in Maranello, Italy, Ferrari has conquered the world. One car at a time. Hence the legend was born.
Enzo Ferrari started the company with a vision. He wanted to compete with Maserati, Alfa Romeo, and Mercedes. Although his ultimate goal was to defeat them. Drivers dream of driving a Ferrari, while regular people dream to have one in their garage. The passion is always the same.
Ferrari Red and the Myth of a Car
Its traditional and official color is a special tone of red, specifically made for these cars. Its logo is a prancing black horse on a yellow shield, a symbol everyone recognizes. The horse is the same Francesco Baracca painted on planes during WWI. Later, countess Paolina, mother of the aviator, offered Enzo to use the logo.
Although Ferrari participated and won in almost every known competition, its championship is Formula 1. It's the world cup of car racing, with the best vehicles and drivers.
The Business Side
On a business level, the company remained independent until the mid 1970s. That's when a conservative and reluctant Enzo Ferrari was essentially forced to sell out to FIAT. This was a drastic move, but necessary to get to the next level. Ferrari kept full control of the racing team and development, and the factory remained in Maranello, a pretty sweet deal after all.
A few years later, Ferrari bought two of its competitors: Alfa Romeo and Maserati. They became sister companies.
Ferrari's are available to rent in Italy, but around the world as well. Just imagine a ride with a red monster like this below! If you're looking to rent a Ferrari, you can do so. For example, if you're traveling through the Middle East, you can always rent a car in Dubai, such as a Ferrari, and experience the luxury.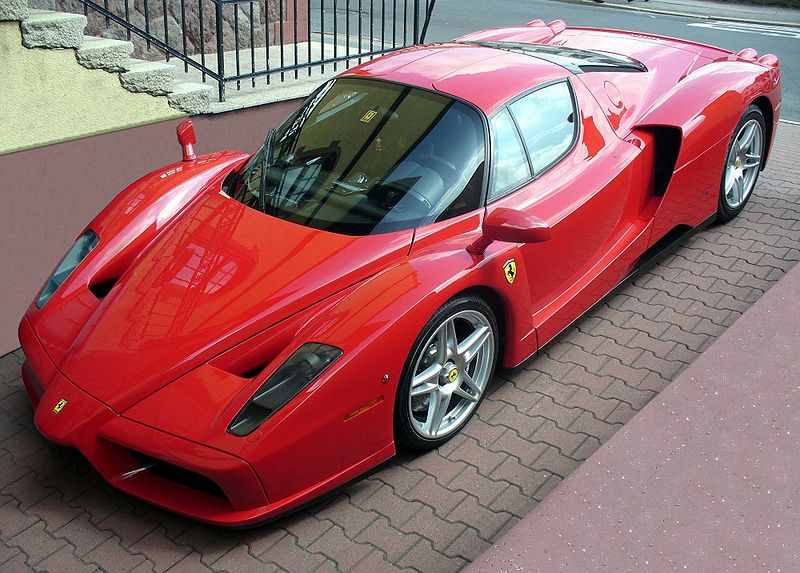 The Status Symbol
Parallel to the sport success, the car manufacturer had a steady increase in sales, becoming a major player in the car manufacturing arena, showing a constant improvement that keeps on growing, regardless of financial crises and world events.
Recently, the Italian giant has opened the first theme park created after a car brand in Dubai: it features one of the fastest rollercoasters ever, where cars are perfect replicas of real Ferraris.
Ferrari is one of the true symbols of authentic "made in Italy," always aiming at style, high quality, and perfect design. Continuous research creates competing products, perfect in all aspects: this is what "made in Italy" means and this is what Ferrari customers pay their money for.
Of course, tremendous amount of investment and technological research are implemented in the other brands of the group, such as Alfa Romeo and the mother company, FIAT itself.
Since Chrysler is now part of the FIAT family, chances are that soon Jeep and Corvette will also have full access to Ferrari technology and that is when the fun will really begin.
The 2021 Formula One is about to start. Find out more about this year's lineup here.