Profile and Filmography of Lamberto Bava
Lamberto Bava was born on April 3, 1944 in Rome. He is the son of acclaimed Italian horror-film director, Mario Bava (Black Sunday and Diabolik) and the grandson of Eugenio Bava, a cameraman and optic effects specialist who worked during the days of silent cinema in Italy.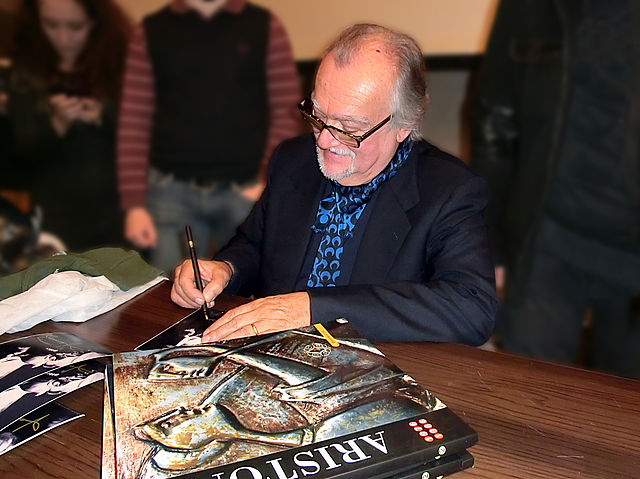 In 1965, Lamberto got his start as his father's assistant in the film Planet of the Vampires (Terrore nello Spazio). During the next decade and a half, Lamberto would fall into the role of his father's apprentice. He was his father's assistant director for films such as 1971's Bay of Blood (Reazione a Catena) and 1977's Shock, which he co-wrote the screenplay for. He took the director's chair for several scenes to assist his ailing father – although he's not credited as director on this film.
Lamberto was also an assistant director on several of Dario Argento's films including 1980's Inferno and Tenebre (1982). He worked with Ruggero Deodato on Cannibal Holocaust in 1980 as well. In actuality, 1980 was a big year for the younger Bava, as he directed his first feature film, Macabre (Macabro). In this film, a married woman loses her lover in a car accident. She keeps his decapitated head as a memento. The film definitely lives up to its name.
Bava followed this production with 1983's feature film A Blade in the Dark (La Casa con la Scala nel Buio). Bruno, a composer played by Andrea Occhipinti, becomes involved in a series of murders while staying at an isolated villa. These murders have an eerie sort of resemblance to the horror film that he's scoring.
This idea of horror films imitating life is shown again in 1985's Demons (Demoni), which was produced by Dario Argento, and may well be Bava's best-known film. In this movie, Hannah, played by Fiore Argento, Dario's daughter, is one of a group of people who goes to see a new film at the Metropol Theater. The film is about demons that come to life. As the action unfolds on the screen, it begins to mimic what's going on in the theater.
Demons is creepy, gory and has an impressive soundtrack. Bava would follow up this film with two sequels – 1986's Demons 2 and 1988's Demons 3: The Ogre. If Demons 2 was clearly a sequel, the third installment of Bava's most popular work strayed from the plotline of a film within a film to focus on the horrors that befall a novelist named Cheryl who's haunted by nightmares which, little by little, are beginning to come true.
In between Demons 2 and Demons 3, Bava took time out to work on the film, Delirium (Foto di Gioia), which starred Serena Grandi and Daria Nicolodi. Grandi was Gioia, a former nude model, who now runs a modeling agency. She watches as the girls around her are murdered in terrifying and grotesque ways.
During the late 80s, Bava also did some made for television movies in his homeland. These included:
Una notte al cimitero (A Night at the Cemetery) 1987
Fino alla morte (Until Death) 1987
L'uomo che non voleva morire (The Man Who Didn't Want to Die) 1988
Il Maestro di terrore (The Prince of Terror) 1988
A Cena col Vampiro (Dinner with the Vampire) 1988
Il Gioko (School of Fear) 1989
In 1990 Lamberto attempted a remake of his father's Black Sunday, called Black Sabbath. To many, the film fell far short of the original and showed that Lamberto was not the director his father was.
In 1993, he filmed what many thought would be his last made for theater release. It was called Body Puzzle (Misteria). Joanna Pacula stars as a widow. Her husband, Abe, died in a motorcycle accident. His lover, Tim Bell, lost his mind when Abe died. He begins murdering the recipients of his deceased lover's organs.
Throughout the remainder of the 90s, Lamberto would focus on his television work, doing a great deal of the sci-fi work for the series Fantaghirò. In 2006 Bava returned to the silver screen with Ghost Son, which received mixed reviews. In 2012 he directed three episodes of Canale 5 thriller mini-series Sei Passi nel Giallo. 
By Deanna Couras Goodson