Travelers already familiar with Northern Italy will find much more to explore in the lesser known south. A trip to Southern Italy via rail is perfect for a second or third adventure in Italy as it touches on places far from the sights of Venice and Florence.
While rail travel in the south takes a little more effort than in the north due to fewer high speed trains and fewer tracks, it is still a rewarding and relaxing experience. Keep in mind that fewer people in the south speak English but are still willing to help. You will often find that language is no barrier to conversation as you may meet all walks of Southern Italian life on the rails, from black-clad Sicilian grandmothers, to schoolchildren to young soldiers or Carabinieri heading home on leave.
The key to enjoy rail travel in the south is flexibility and patience. Since many cities are not connected by rail in the south, bus, rental car or ferry may be required. Depending upon which ticketing option you choose, some of the rail passes offer free or discounted buses and ferries; some even allow you to exchange rail travel days with a rental car – to really see the countryside of Calabria, Basilicata or Apulia.
Tour Southern Italy by Train: Rome, Palermo, Bay of Naples and Bari in 2 weeks
Day 1-2:Rome is the best point of arrival for Southern Italy, with its Termini Station a major transportation hub. Three days in Rome is enough to get a sense of the city or to visit new locations missed on a previous visit. By arriving in Rome you can either visit the Eternal City first off, or immediately take a night train south and save Rome for the final days of the trip.
Day 3: Outside of Rome – perhaps Ancient Ostia, Christian Catacombs, or a trip down the Via Appia before taking a sleeper train to Sicily.
Day 4: Arrive in Palermo in the morning and spend the day exploring this exciting city. Make sure to include the Cathedral, Norman Palace and Capuchin Catacombs in your walk along Palermo's colorful neighborhoods.
Day 5: Take a daytrip (via bus) to the magnificent church of Monreale, home to some of the best mosaics anywhere, not just Sicily. After visiting the church and cloisters, head toward the beach at Mondello and bask in some Sicilian sunshine.
Day 6: From Palermo's train station, take the line to Agrigento (2hr), home to some of the best preserved Greek temples. Make sure to arrive early as the "Valley of the Temples" can get scorchingly hot during the afternoon. After one last Sicilian dinner, take a night train to Naples.
Day 7-8: Spend two days exploring Naples, Europe's most densely populated city and one of its most colorful. Wander through the narrow warrens of neighborhoods as well as its broad avenues and boulevards. Be sure to visit the excellent museums and of course don't forget to sample the world's best pizza.
Day 9: Take the train to ancient Pompeii and be prepared to be immersed in history. Exploring this petrified city can be an all day affair so bring snacks or eat in the cafeteria. As you visit the amazing villas and ruins of the forum or arena, the ever present threat of Mount Vesuvius looms above the entire Bay of Naples.
Day 10: Take the ferry from Naples to the Isle of Capri and see how the jet set vacation for a day. Or rent a car and explore the breathtaking highway that lines the Amalfi Coast. The trains do not cover this entire area, but a short ride to Salerno, with the afternoon spent in charming Amalfi would be a worthwhile daytrip from Naples.
Day 11: Travel to Bari (4-5hrs) with stopover in Caserta (30 min from Naples) or Benevento (1½ hr from Naples), both worth stopping at for a quick jaunt or for lunch before arriving in Bari in the late afternoon.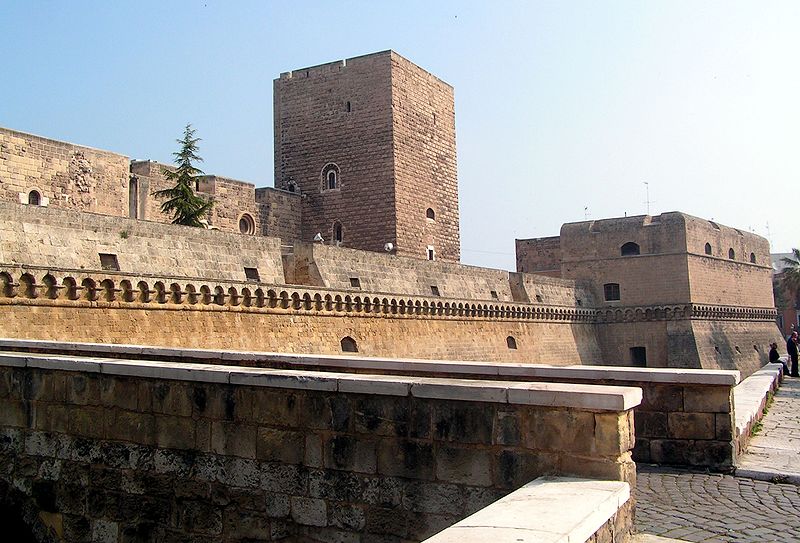 Day 12: Spend the day exploring the old town of Bari before venturing off to either the beaches, shopping in the new town, or for a drive (make use of your rental car privileges if your rail pass includes it) to see the many cathedrals built along the north coast.
Day 13: Take the bus or rental car to the La Murgia dei Trulli, a region southeast of Bari, home to the indigenous Trulli dwellings and includes the fairytale town of Alberobello.
Day 14: On the return trip to Rome (4-6½ hrs) take an early train, preferably a Eurostar Italia and make a side trip to Campobasso, capital of the rarely-visited Molise region. This charming, yet virtually unknown city, only three hours by train from Rome is home to rustic mountain cuisine that makes an excellent reason for stopping for lunch. A visit to Campobasso is a great way to explore one more unique part of Italy before returning home.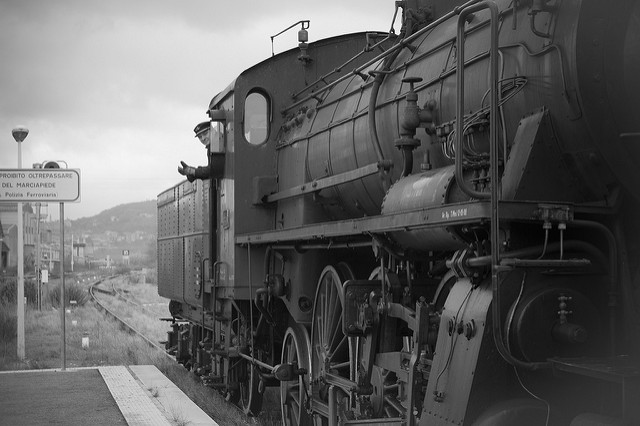 Tour Southern Italy by Train in 3 weeks
Adding another week to this itinerary would be ideal since it would allow for a deeper exploration of what Southern Italy has to offer.
With another week many more options are available, such as picking one region and fully exploring it.
By adding four days to the visit to Sicily you can add daytrip to Trapani and Cefalu from Palermo or travel to ancient Syracuse with a daytrip to Sicily's second city Catania (for a close-up view of Mt. Etna). Two days in idyllic Taorimina would be well spent as well. Once back on the mainland, two or three days spent exploring Reggio di Calabria, the Calabrian Riviera or Aspromonte National Park make excellent side trips, especially with a rental car.
The Bay of Naples area could occupy the better part of a week if you wanted to include the ancient ruins at Herculaneum and Paestum as well as all the quaint villages and resort towns of the Amalfi Coast. Once in Apulia, spend an extra day visiting the Baroque city of Lecce before heading back north.
At the end of your trip, further experience Molise with an overnight stay in Campobasso with a daytrip to Isernia. Or you can treat yourself with another day or two in Rome before leaving. After all, there is always more to see in Rome.
See also Northern Italy By Train
By Justin Demetri