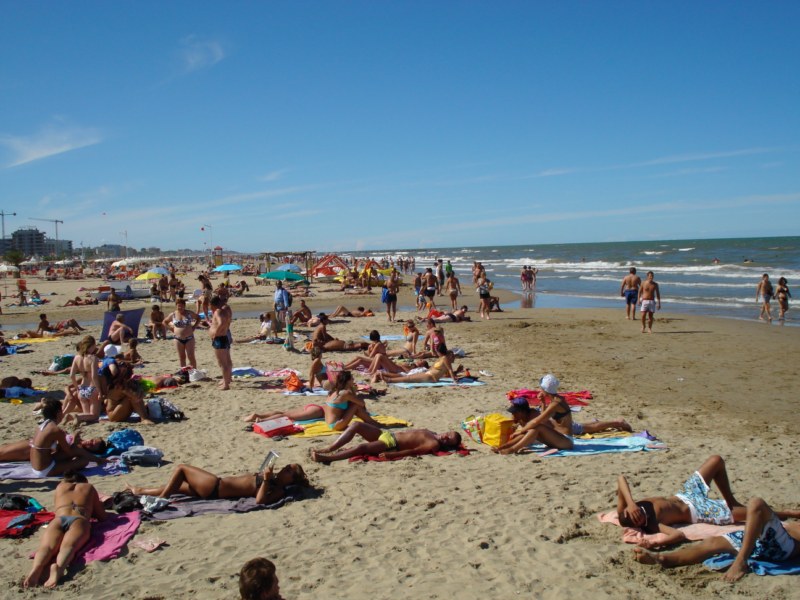 Rimini is famous all over the world for its nightlife; in fact its many bars and discos close at dawn!
You can start your night by having an aperitif in one of the street bars where people of all ages meet: here you can taste a nice glass of wine (the most famous wine in this area is the Sangiovese) and eat small pieces of the well-known piadina with ham or cheese. After that, just choose a restaurant in the city or one on the beach and try the typical fish of the Adriatic Sea, called pesce azzurro: it is delicious! If you're still hungry, I recommend you have an Italian gelato or crêpes with Nutella cream, jam or brandy: there are plenty of food stands in the center and all shops close very late, so you can eat and go shopping at the same time.
Now, after all this eating and drinking, you probably need to burn some calories and the best way to do is no doubt with dancing! Rimini hosts some of the most famous disco clubs in all of Europe such as Paradiso, Pascià, Prince, Byblos, Cocoricò, Echoes, Villa delle Rose, and many more. You can dance to all types of music from house to techno, from retro sounds of the 70s, 80s and the 90s to Caribbean music and if you prefer polkas, waltzes or mazurkas this city has many places for ballroom dancing too!
The activities on the Riviera are not only made for nightlife lovers but also for families, sport-addicts and children.
As you spend the day on the beach, you can do anything, as there are free lessons of yoga, tai-chi ch'uan, belly dancing, new energy or bio-gymnastic and tournaments of table tennis, beach volleyball, beach soccer, and other sports, where you can have fun and meet new friends! A nice idea is to rent a banana boat or a pedalò; if you are with your soulmate and prefer something more romantic, choose a two-seater pedalò and get some privacy under its canopy or enjoy a boat trip discovering new places on the coast, sipping a drink and dancing in the moonlight!
You feel lazy? No problem! It is also possible to join needle working courses, get a massage done on the beach listening to the relaxing sound of the waves, and visit the thermal baths hosting the first thalassotherapy center in Italy
More about Rimini in Emilia Romagna.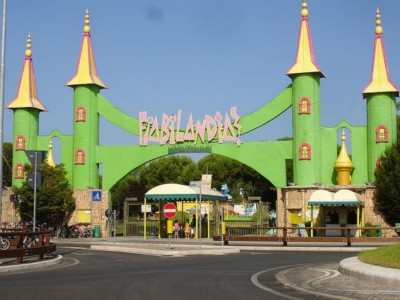 Rimini is a place of great fun for children too, especially in July when it is easy to find an event dedicated to young ones like exhibitions, music festivals, and shows. At the popular Cartoon Club, the international festival of cartoons and comics, children can meet their favorite artists and authors and visit the comics market in Piazzale Fellini. Do your children need more fun?
Just pick one of the theme parks of the Riviera: Italia in Miniatura where they can admire scale models of the main Italian wonders such as the Tower of Pisa, the Coliseum, the canals of Venice, the medieval streets of Bologna, the archeological sites of Pompeii and Ercolaneum and so on. If you have very young children, you should try Fiabilandia which is the only Italian Park suitable for children of two or three years of age. Another great spot is the Dolphinarium, where they can see the dolphins playing, and the famous Mirabilandia, with its many attractions for people of all ages. The Aquafan and Oltremare are two parks dedicated to sea life and watersports.
If you have a penchant for history, try the Aviation Park, where historic aircrafts are on display.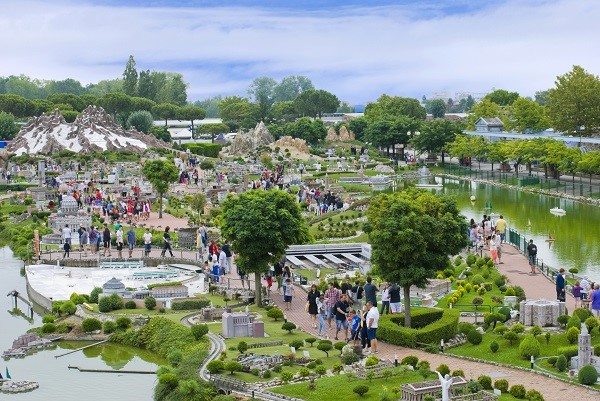 So, if you are looking for a special holiday, if you want to have fun and relax; whether you prefer to sleep in a tent or to stay at the Grand Hotel, visit Fellini's birthplace or interesting and amazing romantic masterpieces… Rimini is the place for you to go!
By Elisabetta Rossi