Nowadays travel apps are considered an essential tool to improve holidays and avoid any bad experiences: you can keep all your travel details on your device and have easy access to all sorts of useful information when traveling in Emilia Romagna. See the best travel apps for Emilia Romagna!

If you are looking for a place to stay, don't worry! Emilia Romagna offers a wide range of accommodations that are generally very family-friendly. According to my experience, I recommend visiting a hotel booking site like Hotelsclick.com, where you can find some interesting hotel deals for Emilia Romagna. Otherwise, if you prefer to rent an apartment, then why not try airbnb.com where there is a wide selection of this type of accommodation.
Travel apps for Emilia Romagna
There are also some apps that can be useful if you are looking for a specific service or entertainment. Let's discover them together.
Art Cities
This app is a real travel guide specializing in art and culture. Considered an essential tool while visiting the Emilia Romagna region, this official guide will lead you to discover the highlights of the region, the artistic and cultural sites that you absolutely must-see.
You just need to select your destination (from the many cities like Piacenza, Parma, Modena, Bologna, Faenza, Forlì-Cesena, Rimini, Reggio Emilia) and the app will show you all points of interest around you with detailed information on the villas, castles, UNESCO sites, museums, historical monuments, and exhibitions.
You can download it for free and at the moment it's available only on iTunes.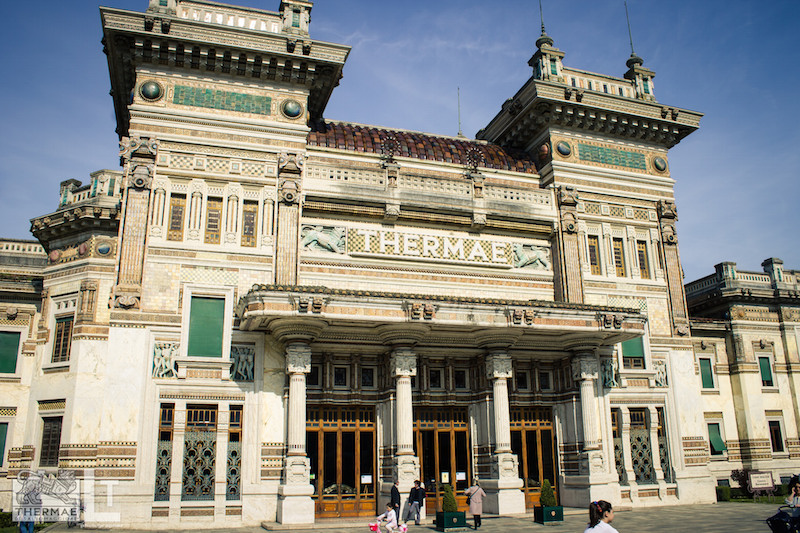 Spas Emilia Romagna
Emilia Romagna is famous for its thermal baths: Salsomaggiore, Tabiano, Castrocaro, Bagno di Romagna and Porretta are only a few examples of the most renowned spa destinations of the entire region. Here, you can appreciate cutting-edge spas, ancient hot springs, facial and body treatments, heated swimming pools, and much more.
If you are looking for a relaxing weekend in Emilia Romagna, this app is perfect for you.
Available for English-speaking people, the app will give you detailed information about each spa including prices, opening times, special offers, and treatments available.
Available for free on the App store, it works both offline and online.
RomagnApp
Another travel app for Emilia Romagna was launched in 2015. It's called RomagnApp is the first official app of the Riviera Romagnola that helps travelers to plan their holidays along the Adriatic coast between the cities of Comacchio and Cattolica.
Emilia Romagna is a land rich in history, culture, sport, leisure facilities, and food and wine delicacy. If you want to make the very most of your visit, then you absolutely need this app which gives you the chance to personalize your holiday. You just need to complete a quick questionnaire and the app will propose to you some interesting ideas and tips based on your particular interests: you surely find the holiday you were looking for.
Compatible with iPhone and iPad and Android.
Download it for free on:
– https://play.google.com/store/apps/details?id=com.mpr.romagnapp
–  https://itunes.apple.com/en/app/romagnapp-eventi-offerte-per/id898806781?mt=8
Some more useful travel apps for Emilia-Romagna
Tipico A Tavola
Emilia Romagna has an extraordinary number of dishes and products which are well known all over the world: Parmiggiano Reggiano, prosciutto Crudo di Parma (Parma Ham), balsamic vinegar of Modena, tortellini, spaghetti al ragù (spaghetti with Bolognese-style sauce), and much more makes Emilia Romagna the heart of Italian cuisine.
"Tipico a Tavola" will lead you to discover the warm hospitality of Emilia Romagna around a table.
With this app, you'll find a network of recommended restaurants where you can taste local products and appreciate authentic regional cuisine. For foodies, this is a must-have travel app for Emilia-Romagna.
Available in English for free, this app is compatible with iPhone and iPad:
– https://itunes.apple.com/it/app/tipico-tavola-english-version/id1027776447?mt=8
Alta Via dei Parchi 3D
Alta Via dei Parchi is dedicated to all the hikers who want to get in contact with the unspoiled nature of the Apennines.
The App shows you 3D topographic maps, highlighting the terrain in high-quality detail with natural attractions, trails, points of interest, and paths. The app points out the best hiking routes of the Apennines and offers practical information for your excursions.
You can use it to plan your own trip using the 3D map and store your personalized maps on your device. Also, during the trip you can use this app to record the tracks you are following and you can view real-time what is in front of you name all the landmarks, mountains, etc.
And once you come back home you can review your tracks, share your trails with your friends and save them for the future.
Alta Via dei Parchi is designed for iPhone and iPad and is available for free.
Download now these 5 useful apps to discover the amazing beauty of Emilia Romagna. Thanks to these simple and intuitive mobile applications, you will have all practical information on events, points of interest, places to visit, maps, and much more on your device. Easy, isn't it? These are the best apps you need for Emilia Romagna.
Leila Gallo