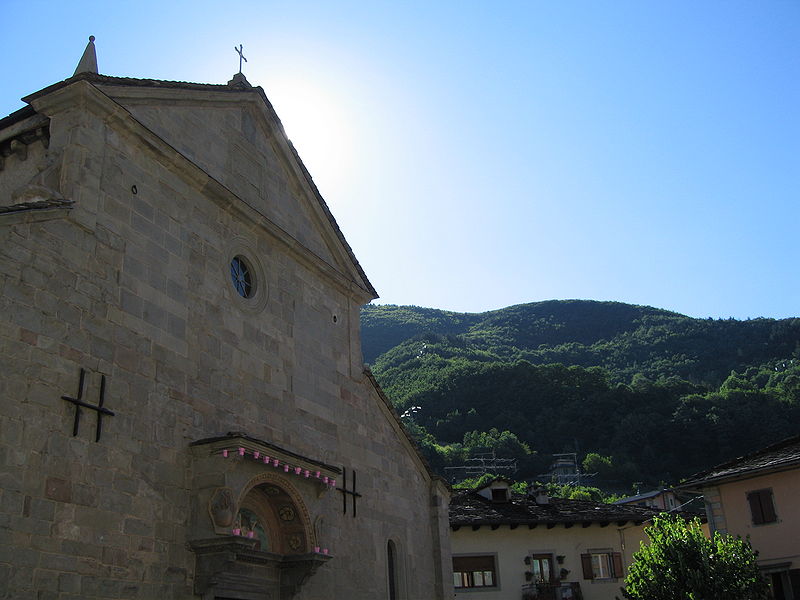 Fiumalbo is a medieval village with many churches and oratories. Most tourists visit Fiumalbo to experience its natural beauty and enjoy various outdoor activities like trekking and hiking. The village of Valdare which is located close to Fiumalbo is also famous for its ancient Celtic huts. The town has been given an "Orange Flag" by the Italian Touring Club for its eco-friendly tourism.
Getting to Fiumalbo
There is no train station in the town; the nearest stations are in Modena, Bologna and Firenze. Visitors coming from other parts of Italy can first reach Bologna or Modena by train or air and then reach the town by bus or taxi. State buses which are managed by ATCM frequently depart from Modena, Bologna and Firenze for Fiumalbo. There are state buses as well as private buses available from these locations so travelling by bus is quite comfortable. Those who have their own car can also comfortably drive to the town since it is only 85 km from Modena and 90 km from Firenze.
Moving Around the Town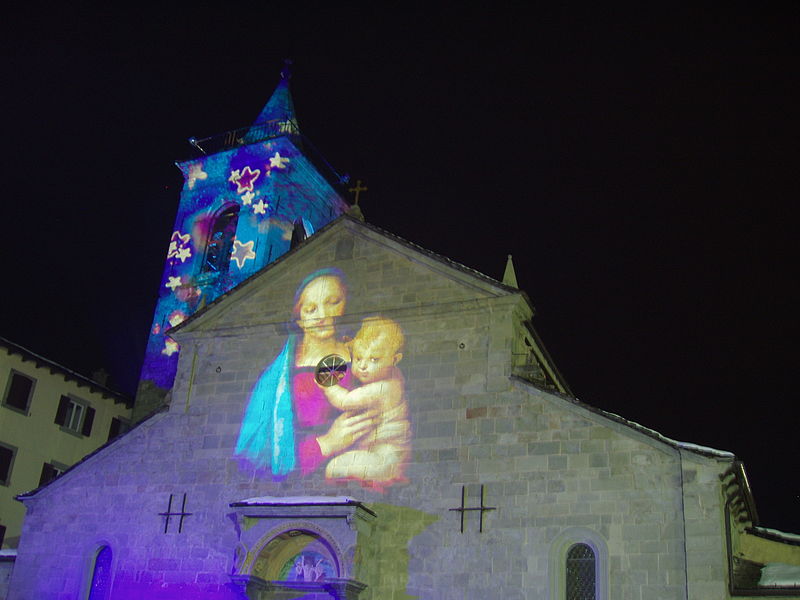 Fiumalbo is quite a small town, with an area of just 39 sq km. Sight seeing attractions include some churches which are all located close to the center of the town. These can be easily visited on foot since the historic center is quite compact and can be covered within a few hours. Most visitors come to the town to enjoy its scenic landscape and to walk around the narrow streets to experience its laid back lifestyle, which can be done best by walking around. Those who are interested in exploring the nearby areas can also drive down to the neighboring villages and regions.
Attractions in Fiumalbo
­Chiesa di San Bortolomeo
The most important monument to visit in Fiumalbo is the church of San Bortolomeo which was built in 1592 which in engraved over the main door. The church was built over an ancient church dated 1220 which was demolished later. The older church was built perpendicular to the first. Of the first Romanesque church, rare sculptural fragments have survived. Several of the sculptures have been badly ruined and are found on the back side of the slabs from which the 16th century pulpit has been made. The other decorations have been well preserved. The remains of an old portal have been carved with geometric and botanical designs. Soldiers on and horsemen, shields, swords, bows and other such figures emerge on the fragments of the jamb. Another panel shows two figures on horseback one of them being interpreted as the Countess Matilda from Tuscany. The ancient portal is quite beautiful and has been preserved quite well.
Historic Center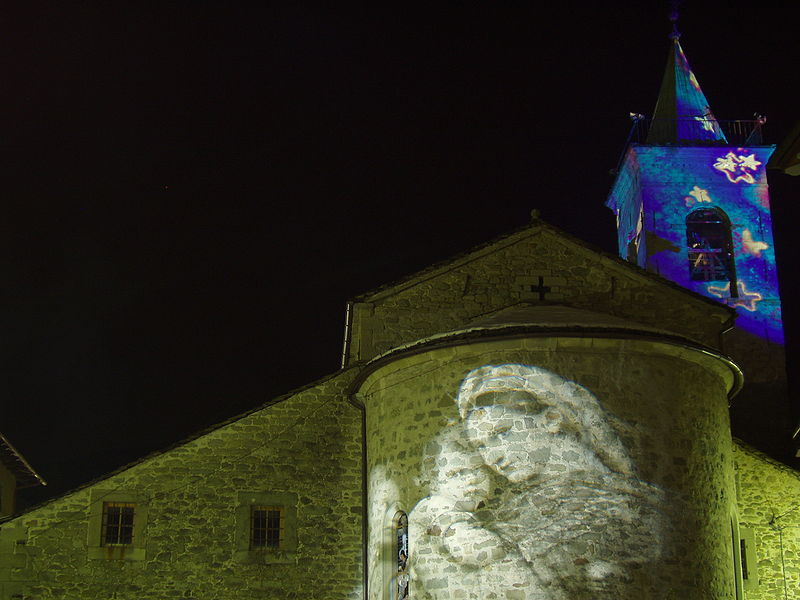 Apart from the San Bortolomeo church the only interesting place in Fiumalbo is the historic center of the town. The historic center of the town is quite compact, and in fact can be visited on foot within an hour. This part of the town is characterized by a maze of narrow alleys and streets that are winding around in a confusing manner. There are several churches, oratories and small buildings in this part of the town, most of them dating back to centuries. There are several old crumbling houses in the historic center which have been built in the 16th and 17th centuries and are still lived in by the generations of the local families. This part of Fiumalbo also has plenty of small shops, cafes and some eateries, all of which are stacked close to each other. The streets are charming and picturesque with cobblestones. At all times of the day, locals can be seen strolling around leisurely and chatting up with each other.
Stay and Accommodation
Fiumalbo is a small town and only a few tourists come to visit. Most people that visit Fiumalbo come here as a day excursion from the nearby cities like Bologna and do not generally spend a night here. For this reason there are only a few good hotels, Bed and Breakfasts in the town. Most tourists prefer to stay in Bologna and the other towns located close to Fiumalbo since there are more options available there. However, on the outskirts of the town there are a few farm houses and country homes which can be rented by tourists if they prefer to stay longer in Fiumalbo. Most hotels in Fiumalbo are located close to the center of the town and offer inexpensive and comfortable rooms. Some of the best hotels in town are Hotel Appennino, Albergo II Laghetto, Albergo Val Del Rio, Albergo Bristol, Albergo La Carinzia, Albergo Alla Sorgente and Albergo bel Soggiorno.
Eating in Fiumalbo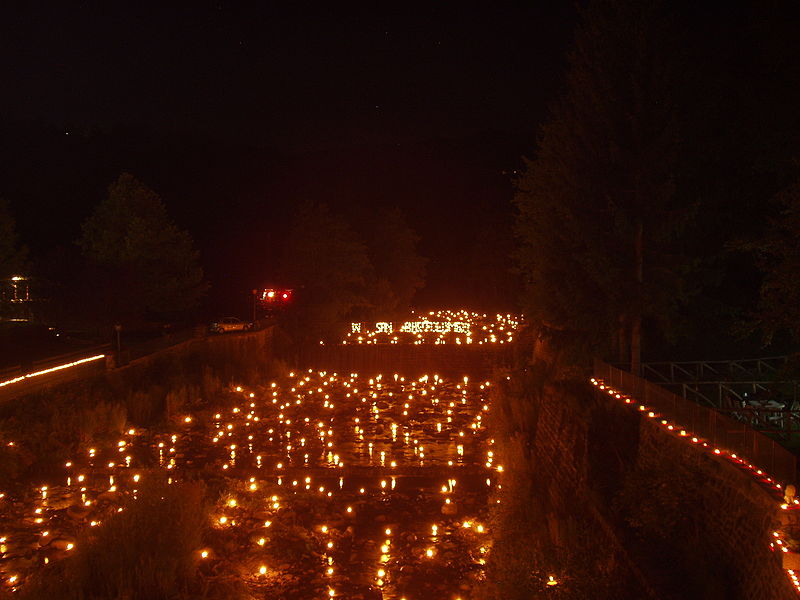 There are a few good options in terms of restaurants and pizzerias in Fiumalbo. The town has some good places to eat, mostly in the older section of the town where visitors can sample simple Italian and local dishes made from fresh ingredients grown in the region. There are also a few good taverns, bars and cafes in town that serve light lunch dishes and good wines. Some of the best restaurants in Fiumalbo are Ristorante da Dorio Di Lenzini Maria Rita, Ristorante pizzeria II Bruco Di Bonacchi, Bar pizzeria Colo, Ristorante Casablanca, II Borghetto Di Rocchi Lauri and La Capanna Dei Celti Di Matteioni Leonello.
Shopping in Fiumalbo
Fiumalbo has only a few places where visitors can shop, mostly where the locals do all their shopping. The old markets in the historic section of the town has several shops selling items for everyday use like food items, vegetables, fruits, dairy products as well as clothes, shoes, winter clothing etc. There are also a few good wine shops in the town that sell a variety of good Italian wines.