The Campania region is located in southern Italy. The region is the second most populated region in the country. It is spread over an area of 13,595 sq km but has a large population of 5.8 million which makes it very densely populated. The Tyrrhenian Sea is located to its west and Capri and the Flegrean Islands are also under the administration of Campania. The capital of the region is Naples. The region is known to be rich in architecture, archeology, and culture and the world heritage sites of Paestum, Herculaneum, and Pompeii are located in Campania. Along the Amalfi Coast, Capri, and the other important areas of the region, tourism is a very important industry. Here are the tips for shopping in Campania, Italy.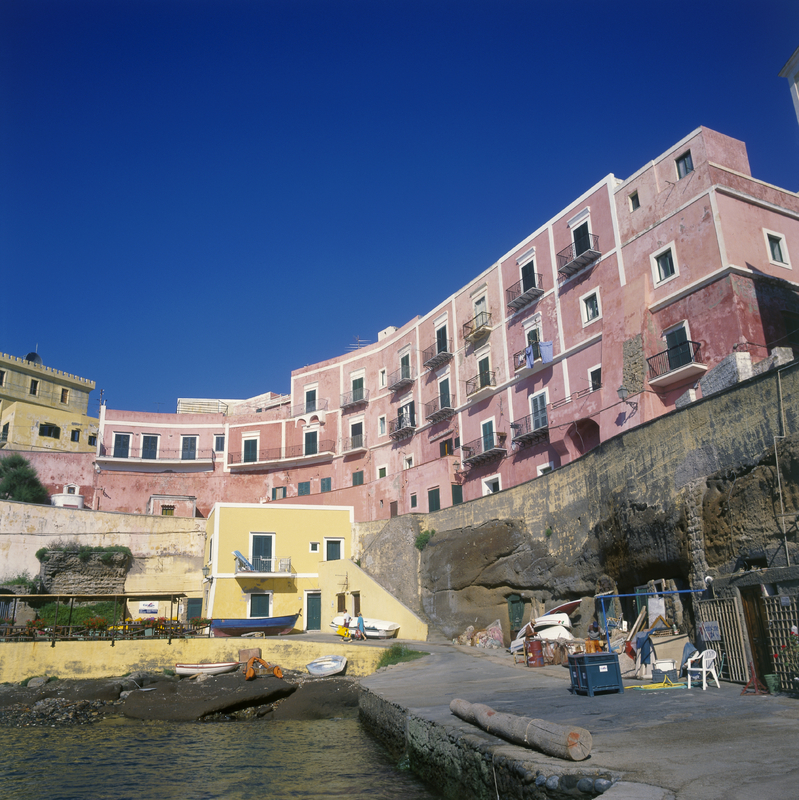 The economy of the region is based mainly on agriculture and the food industry. The region mainly produces fruits and vegetables. Animal breeding is also quite popular because of which there is plenty of good varieties of local cheeses available in the region. Campania is a shoppers' delight because of the number of good places where visitors can purchase local handicrafts. There are many exclusive and original products which visitors can purchase only in Campania. Naples is a great place in Campania to shop for fashion products. There are many places in the city that are known for their fabrics, clothing, linen, ties, and shoes.
Specialty products in Campania
Let's see some specialities that you should know about for shopping in Campania, Italy. Campania is known for its excellent cuisine and there are many typical food products that are well known in the region. Because of its extensive cattle breeding, there are plenty of good local cheeses available in the region like fiordilatte, ricotta, provolone, caciotta, and mozzarella. Different kinds of pies, cakes, and bread are also available in the region like Pastiera pie, tortano, casatielli. Baba cake is a delicacy available in Naples which can be served with limoncello or Rum.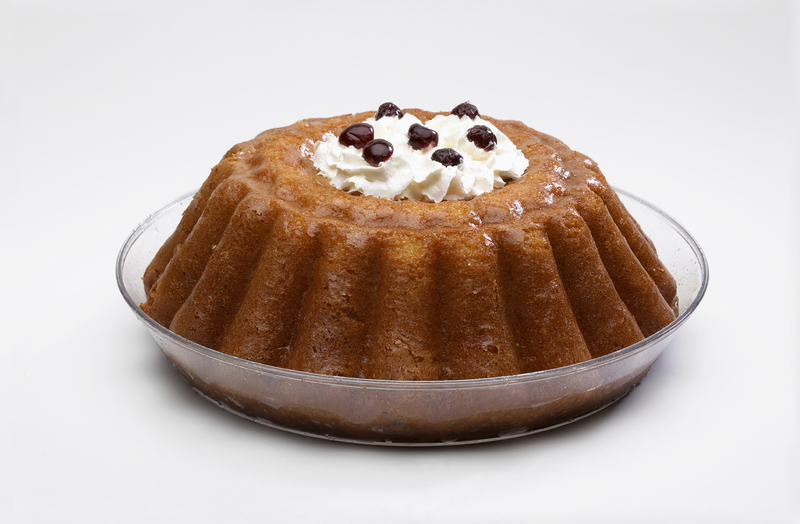 Other cakes include Austrian cake, Sfogliatella, zeppole and struffoli. Campania is also known for its lemons of Sorrento and is home to the now world-famous drink of limoncello.
Outdoor shopping in Campania
Almost all the major cities and smaller towns and villages as well have plenty of outdoor markets and fairs that are held every month or annually. In Cusanto Mutri, every month there is a handicraft fair in which items made from wicker, stone, and wood are sold. In Piazza Minier in Telese Terme, there is a monthly fair in which visitors would be able to see the local artisans making their wares. This is also a great place to get custom-made items for a small price. In Naples to there are plenty of good markets. Every week on Sunday morning there is a flea market in Corso Malta which is quite colorful and very popular among people who are collectors. Visitors would find plenty of unique furniture, antiques, pictures, old prints, and books.
In Naples every month on the second weekend there is a handicraft market and on the third weekend of the month is the most important market in Campania. The market takes place in Villa Comunale and there are more than 200 different stands in the fair. In the town of Salerno on Piazza Alfano I too there is a good flea market for those who are interested in collecting unique antique pieces and collectible items. More tips for shopping in Campania, Italy?
Shopping in Naples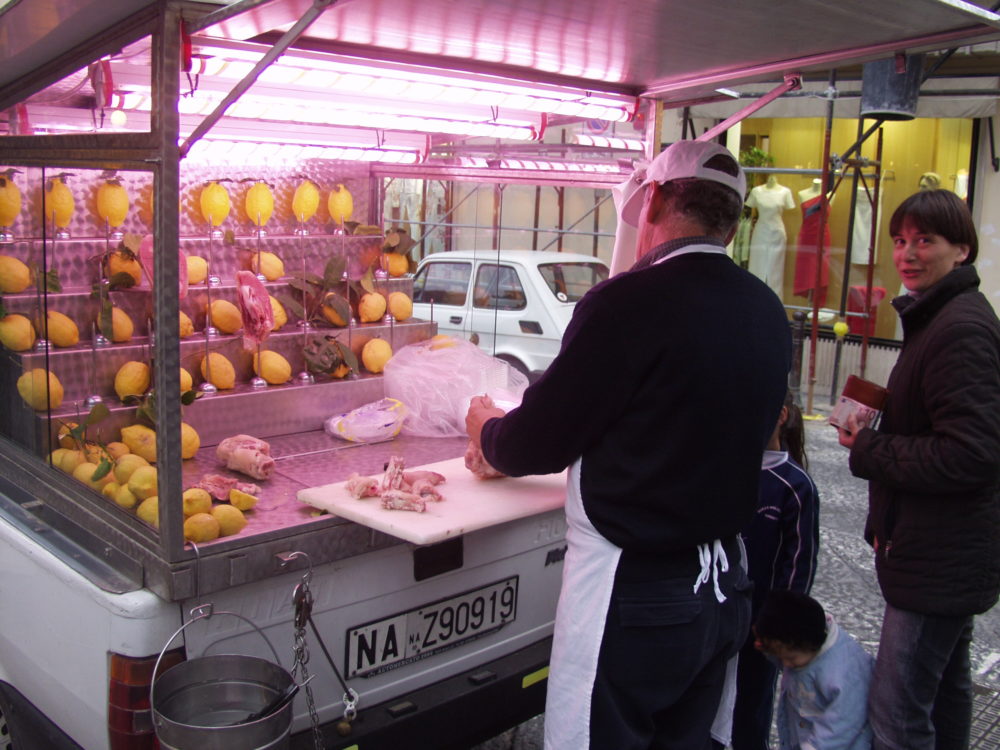 Naples is one of the best places to shop in Italy. The city is known to be the Mecca for shoppers. Fashion lovers would find plenty of shopping districts in Naples which are lined with chic boutiques selling the latest trends in clothing, footwear, jewelry, bags, and accessories. One interesting thing that visitors should know is that all through Naples, there are plenty of shops which are known as "Pizzo". These shops basically fight against the Italian rackets and mafia by refusing to be a part of it. Visitors can help sustain these shops by purchasing items from these stores.
Naples has plenty of things to choose from; from modern fashion clothing to more traditional food items and handicrafts.
Shopping on the Amalfi Coast
The Amalfi Coast is one of the most popular tourist destinations in Campania. The town of Amalfi is located in the region and is one of the bigger towns in Campania. Amalfi Coast is known for its lemons, which are sweet in taste rather than being sour. These lemons are known throughout Italy for their good quality and it is from these lemons that the famous limoncello liqueur is made.
There are plenty of shops in the town of Amalfi where visitors would get limoncello. Another important product for which the town is famous is jewelry. In plenty of shops in the town, visitors would find red coral jewelry of all types. Cameo brooches are also widely available. Southern regions are famous for their spicy food items and pasta in which they put spice mixes which are pre-mixed and sold in almost all food stores in the town. Let's see where else you can do shopping in Campania, Italy!
Shopping in Capri and Ischia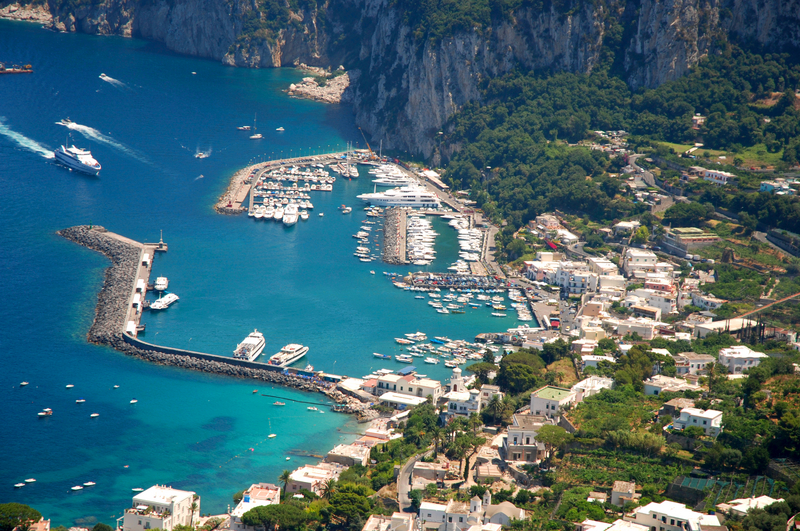 Capri and Ischia are both very famous tourist destinations. Both these places have plenty of shopping destinations. On the island of Capri, the famous small piazza is lined with many stores which sell garments, fabrics, and souvenirs. In Ischia, visitors would find more traditional items and agricultural and food products. In Ischia Corso Vittoria Colonna, Borgo di Ischia Ponte and Via Roma are the best places to shop. These streets are lined with various jewelry stores, shops, and artisan studios.
In Laco Ameno, Corso Rizzoli has been quite a famous place for shopping and has various good shops to purchase handicrafts and souvenirs. In Casamiccioli the seafront and Marina Square are the main shopping streets. The town of Forio and Barano are both quite large towns and have a big commercial center, especially Maronti beach in Barano. Sant'Angelo in Serrara Fontana is the coastal area which offers the best in shopping.
Ceramics have been very popular and well known in Campania for centuries. In Ischia, these are especially very famous. Terracotta items and ceramic objects like decorative sculptures, pots, and dishes are available everywhere.