Old Sicily Meets New Sicily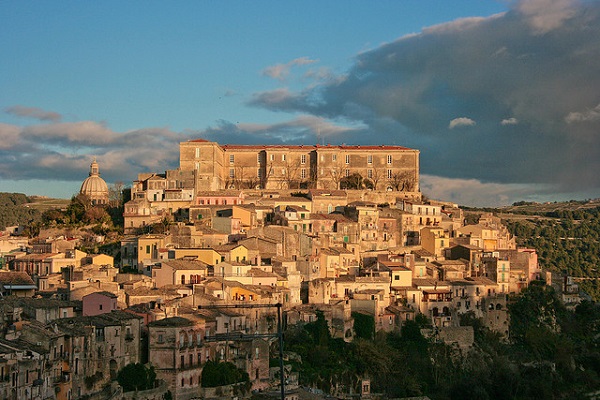 Ragusa is a town in Sicily, Italy that has managed to remain untouched and unaffected by the tourism in the region. Ragusa is a very unique town since it is aristocratic and grand as well as urban and modernistic at the same time. The town is divided in two parts, the older Ragusa and the new Ragusa, both unique in their own way and totally different than each other. In 1693 Ragusa was devastated by an earthquake and when the residents had to rebuild their town there were divided opinions and that's where two groups formed and two separate Ragusa sections were built.
Attractions in Ragusa
Cathedral of San Giovanni
The cathedral of San Giovanni in Ragusa is located in Piazza San Giovanni. This ancient church was built during 1707-1778 and has a beautiful Baroque architecture and interiors. The cathedral has some interesting details and artworks.
Old Portale di San Giorgio
The Portale is situated in Via Normanni. The Portale is the doorway of an ancient church of San Giorgio that was built in the XIV century. The architecture is Gothic Catalan style, and quite unique in this region, a must visit for architecture lovers.
Giardini Iblei
The Giardini Iblei is a large public garden that has three medieval churches on its grounds and has beautiful views of the valley of Irminio. The style of the garden and the churches is half English and part Italian and is quite an interesting place to visit and spend an afternoon relaxing in the gardens.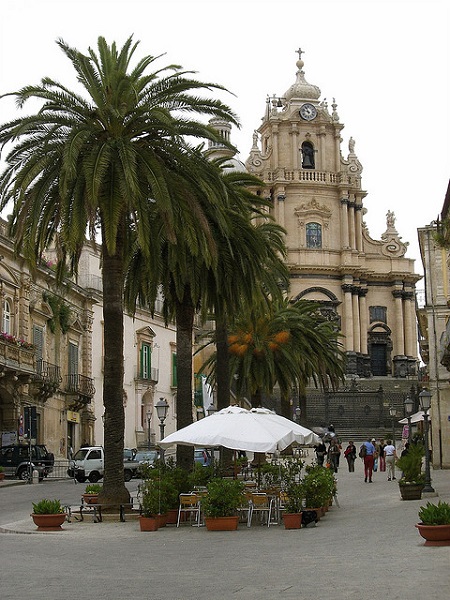 Archeology Zone
The archeology zone in Ragusa is a small but an interesting zone that has ancient Roman and Greek ruins. The Hallenistic Greek ruins date back to the 3rd century BC while the Roman ruins in the archeology zone go back to as long as the 4th century AD, an interesting place to learn about the history of Ragusa.
Church of Santa Maria dell'Itria
The church of Santa Maria dell'Itria is located on Via Scale. The church was built in the old Jewish quarter of Ragusa in the XIV century and one point it belonged to the knights of Malta. The architecture of the church is quite splendid and is well worth a visit.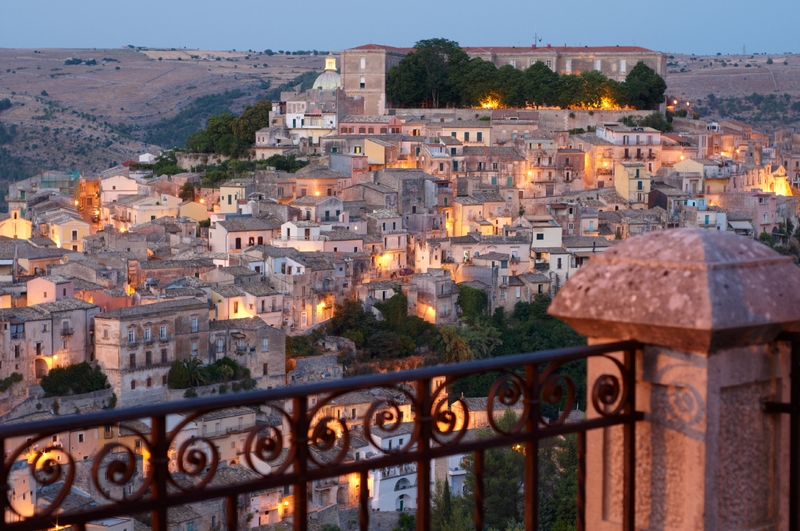 Church of Santa Maria delle Scale
The church of Santa Maria delle Scale dates back to the 8th century. The church is quite large in size and there are three different chapels within the church that are built in the late Gothic style of architecture, unlike most churches in the region that have a Baroque style.
Palazzo Bartini
The Palazzo Bartini is an ancient palace that has been in Ragusa since centuries. The palace is built in the Baroque style of architecture and is intimidating in size; the interiors are all splendidly decorated.
Museo Archeologico Ibleo
The archeological museum in Ragusa is quite large and is divided in six sections according to the ages to which the findings belong like Greek, Roman, prehistoric, Siculis etc.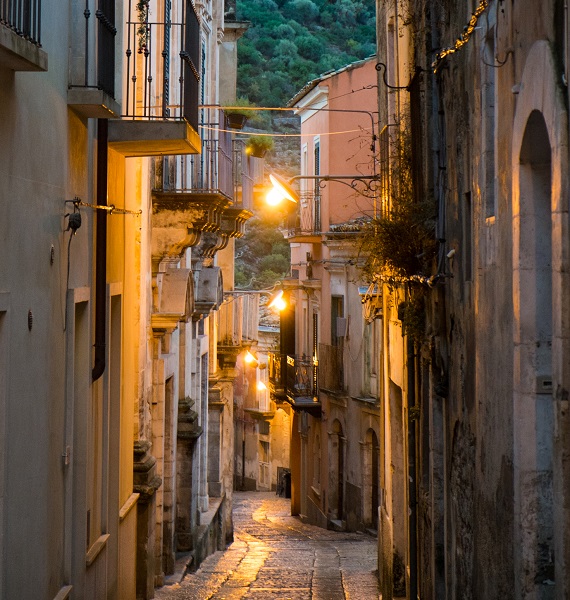 Getting to Ragusa
The Ragusa airport has only been operating since a few years so it still has a limited number of flights, the other airport nearest to the town is in Catania. Trains are also quite a good way to travelling to Ragusa, there are regular trains from other cities and towns in Sicily to Ragusa. There are several bus companies operating in Ragusa that have buses to and from Ragusa to various other cities in Sicily, buses are quite inexpensive and are regular. Another option would be to travel by road; visitors can hire a car from almost anywhere in the region.
Moving Around Ragusa
There is a plan to build a metro in Ragusa that would use the existing train lines; however, it isn't yet fully functional. The next best way to travel is by the public buses, since these are very inexpensive and there are plenty of buses that cover almost every part of the city. The buses have fixed routes and are very punctual. Maps, information on bus routes and tickets are all available at all of the bus offices that are located in every part of the city. Taxis are also available for those who prefer to travel through taxis.
Stay and Accommodation
Ragusa has plenty of hotels and well as Bed & Breakfasts in all parts of the city. Depending on your requirements and preferences the prices would vary, but unless it is a tourist seasons the rates are not very high. There are also quite a lot of small charming hotels that are run by families which have the feel of a traditional Sicilian home, these are also quite inexpensive but comfortable. Some of the best places to try in Ragusa for accommodation are Jonio, Locanda Don Serafino and Palazzo Castro al Duomo. There are also a lot of villas and apartments available on rent in Ragusa for those planning to stay for a longer period of time.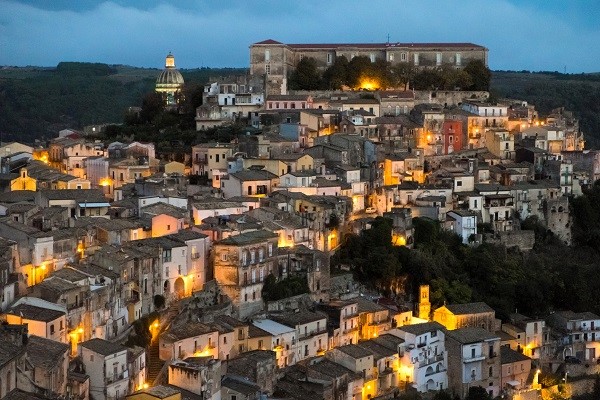 Eating Out in Ragusa
Ragusa has plenty of restaurants, small and big along with bars and cafes all around the city. Visitors can easily find a lot of places where they can sample traditional Sicilian and Italian food and also international cuisines and fast food. Some of the best places to get traditional Sicilian cooking in Ragusa are restaurant II Duomo, Da Candida, Cucina & Vino and La Battola. Most of the good pubs and bars are all located in the old town and in Marina di Ragusa.
Shopping in Ragusa
There are two or three large shopping centers in Ragusa for those who are looking for branded items. Other than these the shopping streets at Via Roma, Corsa Italia and Via XXV April are good places to buy locally made things and traditional Sicilian souvenirs and products. In Ragusa there is a different market on every day of the week but they are all in different zones of the city. The largest market is on every Wednesday next to the football stadium. These local markets are places where the locals do their daily shopping.
*Pictures of Ragusa by ElisaLocci @depositphotos.com