The talented Malika Ayane, the daughter of a Moroccan father and an Italian mother, was born in Milan on January 31st, 1984 and now brings her own unique vision to her art.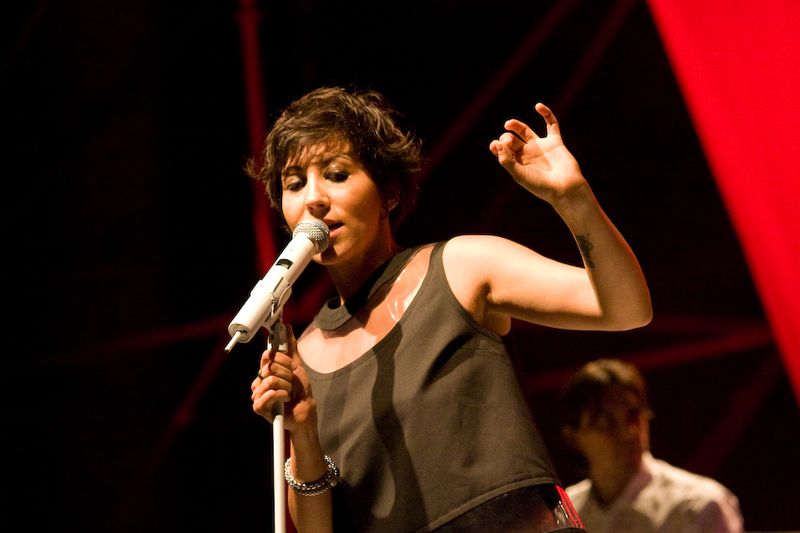 How It began
Malika began her singing career in 1995 as part of  the famous La Scala Theatre's choir. In 2005 the singer was featured on a commercial for YOMO yogurt, singing "Over the Rainbow," but Malika wasn't really noticed until the following year when Fernando Arnò's agency commissioned her to sing "Time Thief" for a DTC's ad campaign. In 2007, Malika was also featured on a Saab commercial singing "Soul Weaver" and got her big break when she was introduced to former singing sensation and now producer Caterina Caselli. This meeting led to Ayane putting out her own album
Malika's songs
The first single off Malika's album "Feeling Better" became well known in Italy after it was sung by Alessandra Amoroso, the winner of the eighth season of talent show Amici di Maria De Filippi. The song became increasingly popular as it was used in sports and film trailers.
As Malika became increasingly well known, companies continued to turn to her and her charismatic voice to sell their products. Another song from Malika's eponymous album, "Il Giardino dei Salici," was chosen by Barilla to advertise their food products in 2009. At the same time, Ayane started appearing more frequently in public in order to gain more recognition within her target audience, even participating in Sanremo 2009 with the song "Come Foglie," which was written by Giuliano Sangiorgi, the singer of the band Negramaro. The song reached number two on the Italian Song Charts.
Ayane also wrote the song "Dopo Di Me" for Valerio Scanu, a contestant in the eighth season of Amici di Maria De Filippi, which reached number nine on the charts. In April 2009, along with other Italian singers, Malika participated in the song "Domani 21-04-09," which was recorded to raise funds to rebuild schools in the Abruzzo region after the devastating earthquake that took place there. In 2010 she also participated in the 60th Edition of the Sanremo Music Festival, where her song ("Ricomincio da Qui") won her the Mia Martini Critics' Award.
In 2012, Ayane releases her third album, "Ricreazione" and, always in the same year, she duets with Francesco de Gregori in the songs "Ragazza del '95" and "Omero al Cantagiro," both part of the famous songwriter's album "Sulla Strada." In 2015, she participates once again to the Festival of Sanremo with "Adesso e qui:" she reaches third place and wins for the second time the Mia Martini Critics' Award.
After Sanremo, her fourth album, "Naïf" is released.
Malika is a breath of fresh air in the panorama of Italian music, a powerful and vibrant female voice that presents a link between the previous generation of Italian singers and the new, promising talents that are now emerging. If you want to hear some of her music, Malika has a dedicated youtube channel, where you can find all her successes.
Discography
Albums
2008: Malika Ayane – Italy #9 ( Platinum – 95,000 + )
2010: Grovigli – Italy #2 ( Platinum – 80,000 + )
2012: Ricreazione – Italy #2  (Gold – 30,000 +)
2015: Naïf – Italy #9