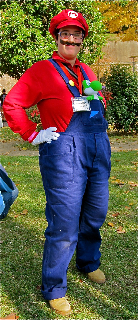 Lucca Comics & Games is the most important event concerning the fantastic world of comics and RPG (Role-Playing Games) in Italy. The very popular event has taken place in Lucca, a very nice city in Tuscany, for forty-three years now. The event is a mecca for everyone and anyone into comics, manga, science-fiction, cartoons, table role-playing games and live role-playing games.
The Comics & Games Fair takes place in the center of Lucca, through the medieval streets and doors of the city. Exhibitions are held near the Palazzo Ducale and the Real Collegio, and monographs in the brand new Museum of Modern Contemporary Arts named Lu.C.C.A.
The first thing you notice as you arrive in Lucca is a lot of people dressed up as characters of anime and video-games. You may think they are members of the staff but instead they are visitors of the fair who love to imitate the costumes and the attitudes of their favorite heroes and heroines. This is called cos-playing and it comes from Japan where they call it kosupure; watching cos-players is great fun for all the other visitors who stop to take pictures of them as they strike a pose! All cos-players join a parade called Lucca Cosplay and gather near the Palco principale on the Baluardo San Paolino, a big colorful stage which is the venue of the Music Contest where many cover bands play the best songs and soundtracks of anime, OAV and video-games, so that you can sing along, dance with your friends and vote for the best cover-band.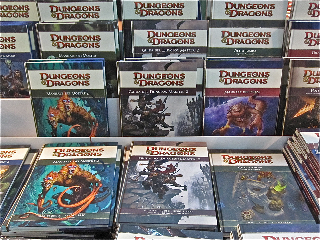 Another interesting and very funny area is the one dedicated to the Role-playing Games. Here you can buy all the manuals for the RPGs you love most. You can subscribe for a tournament of many different games or you can join a live Role-playing Game and dress, act and live as a vampire, werewolf, an elf or a medieval knight for a night! As you walk in the pavilions, don't get scared when you see a monster or a ghost because many artists and amateurs love to re-create them perfectly for the pleasure of all role-players. If you don't know what Global Projects are, Lucca Comics & Games is the right place to get to know them because you will be able to meet their editors and the main companies dealing with this new trend of the last ten years; you will see people demonstrating how to play World of Warcraft, Historical Island and many other games.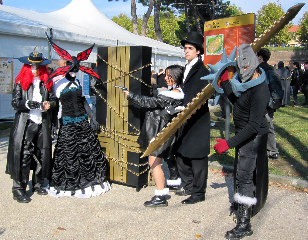 Most of the visitors of the Lucca Comics & Games are deeply in love with Japan, as the comics they read are predominantly manga, so a Japan Palace is also available for all Japan lovers where they can find courses of Japanese language, shodo writing, raku ceramics, manga drawing and where they can buy typical products unavailable elsewhere in Italy.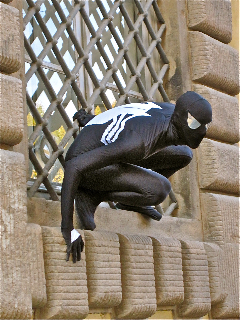 There is another very important exhibition called Lucca Junior where your children can see the drawings of the French artist Benjamin Chaud; his tables will be on display for the children to enjoy and to play.
So, if you want to visit a wonderful tuscan city and you wish to see something really new and different don't miss Lucca Comics and Games next time!
by Elisabetta Rossi