Demographics have been showing Italy has been getting older. Indeed, aging in Italy is a real trend. And both a curse and a blessing.
The numbers of aging in Italy
ISTAT, the Italian National Institute for Statistics, recently confirmed a scary statistics. In fact, 2015 has been the year with the lowest natality rate since 1861. And the trend seems to be official. While births decrease, deaths increase.
Always in 2015, the deaths have increased by 9.1%, compared to 2014. Hence, the notoriously high Italian life expectancy dropped slightly. It reached 80.1 years for men and 84.7 for women (in 2014, they were respectively 80.3 and 85). Still, the drop was tiny. And Italy is still one of the countries with the best life expectancy in the world.
According to the WHO, by 2050, Italy will  be the oldest country in Europe.
Certainly, being an old country is not a positive trend. But Italy has taking it in true, Italian style. In 2012, the country even had a stint in the Guinness World Record. Thanks to the Melis family, resident in a small Sardinian village hidden in the Ogliastra hills. This family became the one with the highest mean age in the world. The nine siblings, who held a total age of 818 years and 205 days (at the 1st of June 2012), were only recently surpassed by a British family (12 brothers and sisters, though!. Indeed, Italian longevity remains the stuff of myths.
Nutrigenomics to age well
The Istituto Europeo di Oncologia (of Oncology) created the Smartfood diet. This is a vademecum of the healthiest ingredients for a healthy and age-well diet. Nutrigenomics is the science combining genetics to nutrition. It helps understanding how to prevent diseases and illnesses. It teaches that food can activate the genes of longevity. There are, according to research, 32 foods that can help us ageing better and more healthily.
What are these ingredients? Blood oranges and purple grapes contain anthocyanin. Paprika and chilli contain capsaicin; black and green tea contain epigallocatechin gallate. While persimmons, strawberries and apples are rich in fisetin. Furthermore, asparagus, capers, onion and dark chocolate have quercetin.
Other foods can protect against certain pathologies. These foods include garlic, whole cereals, aromatic herbs, fresh fruits, nuts, legumes. And, of course, extra virgin olive oil.
Tips to age better
What are the secrets to aging well and slow? Here's what the example of aging in Italy shows.
Eat fish three times a week. Especially oily fish like anchovies and sardines or other fat-rich fish like salmon. They all have a high content of fatty acids and omega 3. These help decrease cholesterol and the risk of diseases.
Eat at least three pieces of fruit per day. They contain vitamins and help boosting the immune system.
Eat at least two portions of vegetables per day. In fact, vegetables fight free radicals. Also, they contain fibers. And steamed is better, since the ingredients maintain their organoleptic properties intact.
Eat a piece of DOP Grana Padano each day. This cheese contains tons of minerals and vitamins for your immune system. Like vitamin A, E, zinc, selenium, and iron. Also calcium to strengthen and protect the organism.
Use plenty of raw extra virgin olive oil. Instead of butter. Why? Because it is rich in mono-unsaturated fats, vitamin E and polyphenols. All of these improve cellular health.
Drink lots of water: indeed, you heard this before. And it's always true.
Time to move it
Moving is essential for your health. A recent study carried out by the George Institute for Global Health used a sample of people over 59 years of age. The researchers found out that walking 10.000 steps (around 5 miles) every day reduces the risk of mortality. By 46%.
So, you don't need to sweat it out at the gym. Just a walk is enough.
Indeed, simple and small changes in your routine are enough. Aging doesn't have to be stressful or fearful. With the right steps, it can be fun.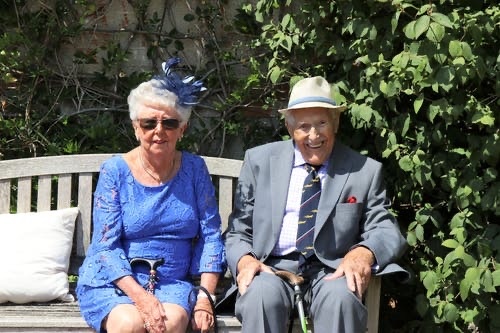 By Francesca Bezzone